What Are Your Weekend Plans? Time To Give Them A Boost!

There's nothing like that Friday feeling to get you through a hectic week of work and responsibilities; when the weekend finally rolls around, you've probably got an idea of what you want to get up to. However, these weekend plans might involve chores, more responsibilities, and even extra work or self-inflicted overtime. Although these things need to be done; there are plenty of ways to give your weekend a much-needed boost so that you feel like you've had a proper break from the daily grind. It's time to start planning your Saturdays in advance and contacting friends and family so that you know you'll have your favorite people to spend quality time with.
Set up that group message and start throwing some ideas at one another. Then, it's time to get things booked, and plans locked down so that they're set in stone. Now the fun can start; it's time to find something new to do during your precious free time so that it never feels wasted, and you can head back to the office on Monday morning feeling revived, refreshed, and ready for the week ahead. The following are some ideas, inspiration, and advice for those who feel that their weekend plans have become stale and lack-luster, and are ready to give them the boost they deserve.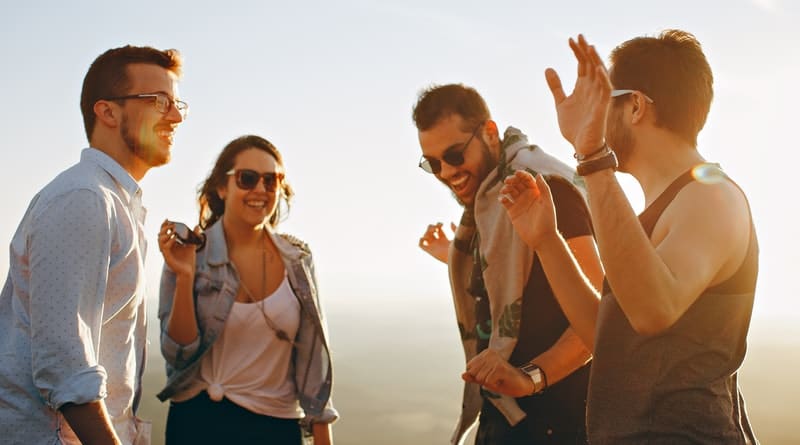 Image source: https://www.pexels.com/photo/group-of-people-having-fun-together-under-the-sun-708392/
Team Work
If you are planning to spend time with some of your favorite people, it's worth looking into activities where you can put your heads or skills together, and work as a team. An escape room is a perfect way to spend time doing something challenging and fun. It will allow people of all ages and physical abilities to get involved, and will just require some brain power and detective work. You can all celebrate your escape or commiserate with food and drinks afterwards, and it'll be a great way to spend an upcoming Saturday.
For those that want to burn off some energy; a team sport is another excellent way to get the gang together to hang out. Whether you join a local sports team, create your own, or meet up to play something regularly; it's a great way to ensure that your get-togethers aren't few and far between. You could even get tees printed (a great way to make the most of everyone's nickname).
Be Kids Again
Adulting is hard enough, so surely your weekends should focus on fun? Perhaps it's time to book tickets to a day at a theme park together. Riding the roller coasters and making the most of the attractions is a sure fire way to make some lovely memories, not to mention the many Instagram opportunities you'll have. You could make a weekend of the trip and book a night in a nearby hotel so that you can eat breakfast and dinner together, and really catch up.
Go and see a movie together in the day; fill up on popcorn and candy before heading somewhere to discuss the plot. Many cinemas screen older movies, so keep your eyes peeled for a group favorite and grab your tickets as soon as you can. Whatever you choose to do; you'll never regret making the extra effort to meet up and do something a little different, so start making plans today.
featured image credit: pexels.com