Becky
Newly middle-aged wife of 1, Mom of 3, Grandma of…
If your home is currently on the market or you are thinking about putting it on, you need to make sure it is spotless! Read on for some help.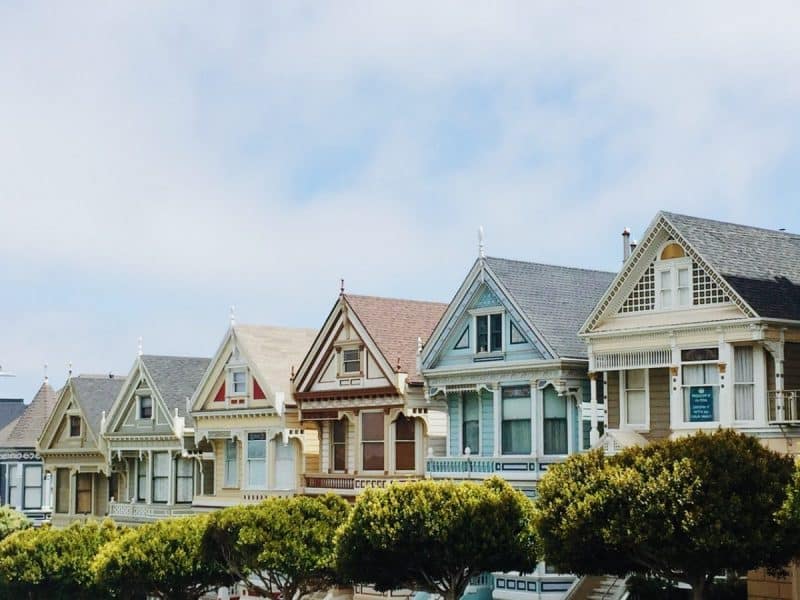 https://www.pexels.com/photo/assorted-color-wall-paint-house-photo-1370704/
HOW TO FIND THE RIGHT CLEANING COMPANY FOR THE JOB
There are lots of cleaning companies and thus it is essential that you have an effective method of selecting which one to utilize. In order to find a credible and quality service, there are several factors that should be considered. Use the ten point checklist below in order to help you find the best company for cleaning your property before it goes on the market.
Price
First and foremost you need to make sure that the price of the service is fair and something which you can afford. In order to gain an idea of the average price charged, it is recommended that you seek several quotes so that you can compare them against one and other. Nevertheless, if something is exceedingly cheap then this could indicate a lack of quality and proper equipment thus it is recommended that you stay away.
Insurance
It goes without saying that it is absolutely crucial that you opt for a cleaning service which has the necessary insurance to ensure that you are covered in the instance that anything goes wrong.
Good reviews
Any credible company will have a section on their website which is dedicated to the reviews and feedback that they have received. It is recommended that you read these testimonials in order to gain an insight into the company and the level of service that they can produce.
Equipment
You need to make sure that the company you choose to use has the proper equipment and products which are needed for the task at hand. After all, this is one of the main reasons as to why people tend to go for professional cleaning services. Thus, make sure the tools and cleaning products are of a high industry standard quality.
Necessary documents
Make sure that the company can provide you with any necessary documents that you require upon request. These documents could be anything from a method assessment to a health and safety form. If a cleaning business is credible then they should have no problem providing this.
Time to suit you
Cleaning can quite often be inconvenient to a lot of people because it is often hard to find a time frame which is suitable for the company and you. It is recommended that you seek to discover as to whether the cleaning company is flexible with their time frame before you accept their service.
Client base
Taking a look at the company's client base is a great way to ensure that you are getting a high level of service. After all, big and well-known businesses have a reputation to uphold and thus they will only utilize a cleaning company which is the best of the best for the job at hand.
Services on offer
You should check to see how many different services the company provides. Obviously, you need to ensure that the service regarding the specific cleaning you need is offered. Moreover, lots of choices tend to show experience and success. You may even need to take advantage of some additional services, like pest control. Even if the issue seems minor, deal with it before putting your property on the market.
Experience
Experience is a crucial quality because the more they have the better as they will have the necessary knowledge, insight, expertise, contacts, and practice to carry out the task at hand.
Customer service
The first contact that you have with the company will be a very telling sign. You need to ensure that they are friendly and give you all the information you require in a manner which is easy to understand.
See Also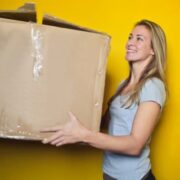 Keeping on top of this…
With the increased attention given to chemicals and pollution as of late a lot of people are looking for alternative ways to carry out their standard tasks. This is aptly displayed by looking at the world of cleaning. Most people use cleaning supplies; however, there are those that create their own cleaning substances via using products found in the home. A lot of people are thus facing the dilemma of deciding what route to go down. Nonetheless, like anything, there are advantages and disadvantages associated with both.
Let's deal with commercial cleaning supplies first. There will always be a demand for commercial products and the reason for this is simple; they are effective. If you are looking for the best possible results then this is a route to go down. All you need to do is find a website selling these products. You will be able to specifically search for a product based on the cleaning you are doing, for example; if you want to get a stain out of your carpet or you wish to protect the beauty of your leather sofa. And don't forget about the convenience factor either. After all, if you were to make home products it would take you a substantial amount of time to create them.
Nevertheless, it's not all bright and sunny when it comes to commercial cleaning supplies. The most obvious disadvantage is the fact that most of these supplies will have been made with harmful chemicals and acids. This can cause unwanted effects and damage to the environment. People react differently to things and thus the fumes may get on the chest of some people. However, it is important to be aware of the fact that there are a lot of companies who are manufacturing environmentally friendly commercial cleaning products nowadays. Therefore this disadvantage does not apply to all products – you can go green if you search carefully!
Now, let's move onto homemade cleaning products. The most obvious advantage is the fact that you know exactly what is going into the mixture and thus you are aware of everything you are using. Not only this, but you have the license to be experimental. If you think something is not working as effectively as it could then you can add a little bit of this or a little bit of that.
However, there are disadvantages too. Just because you know what products you are mixing does not mean that you know how they are going to react with one and other once you actually combine them together. Therefore there is an evident danger associated with this. Furthermore, people do not always have the time spare to create their own cleaning products.
Becky
Newly middle-aged wife of 1, Mom of 3, Grandma of 2. A professional blogger who has lived in 3 places since losing her home to a house fire in October 2018 with her husband. Becky appreciates being self-employed which has allowed her to work from 'anywhere'. Life is better when you can laugh. As you can tell by her Facebook page where she keeps the humor memes going daily. Becky looks forward to the upcoming new year. It will be fun to see what 2020 holds.