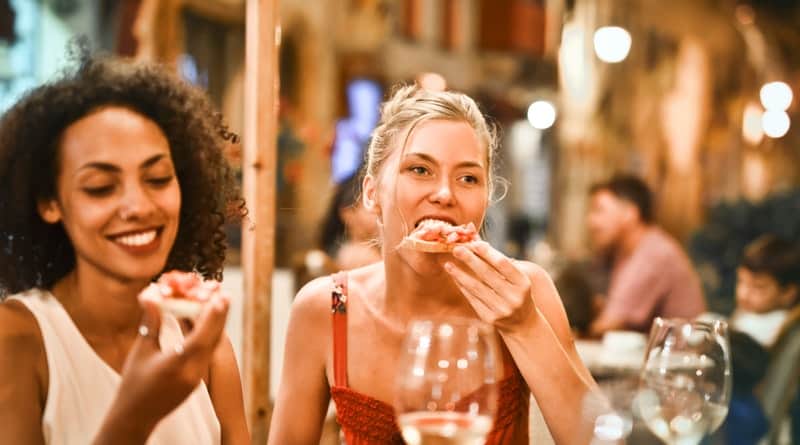 Photo by Adrienn from Pexels
Becky
Wife, mother, grandma, blogger, all wrapped into one person, although…

If you can't remember the last time you were truly entertained, maybe it's time for a good murder mystery. If you think you've read them all, it might be time to actually participate in one. Add on a delicious dinner and a train ride, and you've got a combination for murderous mayhem.
A Truly Unique Experience
If you're a playful, fun person, then something truly unique is what awaits you on a Pinellas County Florida theater train into the unknown. Murder, mystery and fine dining make for an adventure like none you've ever had. From the moment you reserve your spot, you'll become part of a very special group. One that will try their hardest to solve a mystery on a moving train. Anything could happen and surprises are guaranteed. You might even win prizes.
Solving a Good Mystery
If you love a good murder mystery dinner or know friends that do, getting a group together can be an unforgettable experience. It also makes a truly original birthday surprise. You'll laugh as you hysterically try to figure out just who committed a heinous murder while you were all dining. Shows take place in each car. Your dinner will be a five-course gourmet meal freshly prepared right on the train. Shows and meals change frequently throughout the year, so this is an experience you can relive over and over.
An Exceptional Dining Venue
A five-course meal isn't for weak appetites. You'll want to save plenty of room for this exceptional meal. Depending on menu choices, you'll get to choose from many specialties such as a prime rib, salmon and chicken. Make sure you save a little space for dessert. Being wined and dined will no doubt contribute to the murder-solving abilities of all those on board.
Quality Time Spent With Friends
Everyone knows that good times spent with the ones you're closest with tend to pass way too quickly. Taking a murder mystery train ride is a rare opportunity to relax and savor dinner over three hours and forty miles while you become an active participant in a murder mystery. You'll share great food, conversation and a ton of laughs.
An Unforgettable Adventure
Many people have never taken part in a murder mystery and for those that have, most can't say they've ever done it on a moving train. Even if you never figure out who the culprit is, you'll always remember the marvelous time you had playing detective.
Becky
Wife, mother, grandma, blogger, all wrapped into one person, although it does not define her these are roles that are important to her. From empty nesters to living with our oldest and 2 grandchildren while our house is rebuilt after a house fire in 10/2018 my life is something new each day.