Why Painting Is A Good Stress Reliever?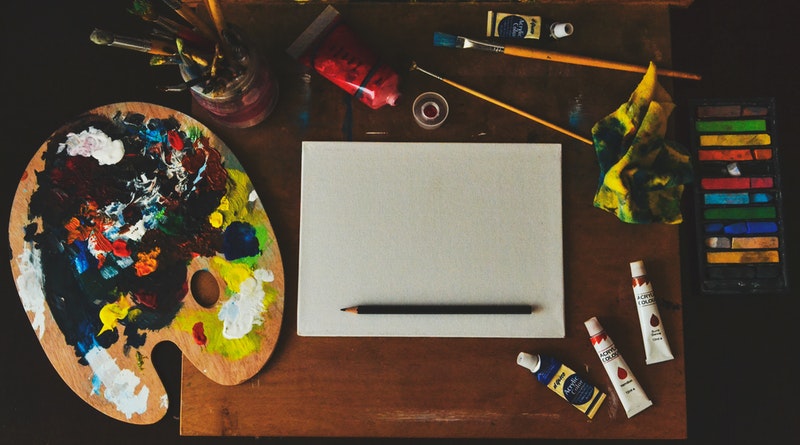 Ritwika
Ritwika is a lover of all things television. She can…
Painting is a process of creative release. The colors, the sketch, and everything in between can wrap you up in a world free of anxiety. An empty canvas has the power to express and tell so many stories, without using a single letter. That is something genuinely compelling.
Sometimes we find it difficult to put in the right words to express ourselves. Even if we do, the expression might not encompass everything we really want to say. As the thoughts and pent up emotions, pile within the levels of stress and anxiety increase as well. Like most things in life, we have a threshold for stress, beyond which it's challenging to cope with it.
We often fail to understand our threshold and drown in bottled up issues. But activities such as frequent indulgence in paintings can work wonders to alleviate some of this unseen stress. As I said before, the colors and the whole process of bringing to life a picture on your canvas, the creative wheel starts churning. Your brain springs back to life, and the unspoken, unaddressed stress within finally gets an avenue to express itself.
It doesn't mean you have to be Picasso or the next Vinci; you have the freedom to be good or bad at it. What you need to remember is that this is not a test or competition. You are doing it for yourself, to feel good. You don't need to prove anything to anyone when you are painting; the time is entirely yours.
It is a well-known fact that colors impact our mood in different ways. In a palette, when you see different the shades being created, as you mix your primary sets together, it creates a calming and soothing effect on your brain. Depending on your mood, you can choose different shades to bring out what you feel on your canvas.
Some people prefer to write, some over-work or some just ignore, but however you react to stress, you can try to take up painting as a stress reliever now and then. You will see how your creativity increases along with a calming effect on your whole being. You can find your inspiration anywhere, be it nature, your surroundings, life, experiences, absolutely anything.
To motivate you further, to pick up the brush, here are some beautiful quotes about art and its potential. Edward Hopper said that "If I could say it in words, there would be no reason to paint." This is what I wanted to put forward as well; painting has this immense capacity to transform your thoughts into a manifestation of colors. And, for all those who think that art could be a stress-buster for all those who know how to do paint, well, here is Vincent Van Gogh had to say,
"If you hear a voice within you say 'you cannot paint,' then by all means paint, and that voice will be silenced."
So, just believe in yourself, pick your white page and start filling it with the colors of everything unspoken and free yourself from all the stress, worry, and anxiety that lurks within.
Ritwika
Ritwika is a lover of all things television. She can often be found binge-watching her favorite shows, whether it be dramas, comedies, or reality TV. Her other passion in life is hiking; she loves nothing more than getting out into nature and exploring the great outdoors. Ritwika likes to think of herself as a witty person, and she enjoys making others laugh.