Writing in a Shared World by Debra Kristi (author) of Reap Not the Dragon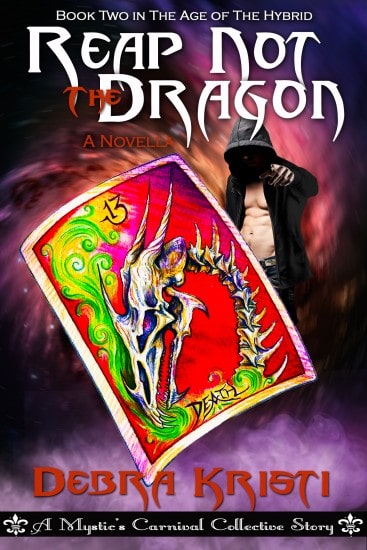 Becky
Newly middle-aged wife of 1, Mom of 3, Grandma of…

Writing in a Shared World by Debra Kristi
Debra Kristi is the author of "Reap Not the Dragon" a Novella. You can read more about Debra at the end of this guest post. I am happy to have her on my blog today! Thank you Debra!
It is such a pleasure to be there today. Thank you for having me! All the support is awesome.
Let's talk about sharing.
The Moorigad Dragon, Reap Not the Dragon, even Dark Perceptions are all part of Mystic's Carnival Collective which is a shared writing universe with multiple authors. When I first took on the venture I wasn't sure what to expect, but it has been smooth, and I find myself very lucky to have hooked up with these particular authors. The success is in the details. And details are a strength of mine.
To have a successful common world the rules and limitations must be set across the board for everyone. The shared space needs to be defined and described. That goes for smells, tastes, senses, as well as what the characters see. Consistency throughout the collective is important. For Mystic's we set up of the front ticketing area and portal entrance, Zeke's bench by the lake, Madame Rue's funnel cake cart, and the surrounding fog. Areas within the carnival can shift and change giving the author flexibility, with only a few exceptions: the Ferris wheel and carousel remain stationary, like anchors in the rift.
Zeke is our most common shared character, and the presenter of the 'Welcome' in the front of each of my books. He is not alone. All the characters used in every story (published or in the works) is documented and listed according to its status. Some will have small cameos in other works while others may play large roles. My character, Viola, from Dark Perceptions, may be playing a very fitting role (for her) in another author's story very soon.
The key to making a shared world work?communication and documentation. We keep records, word and photo, on everything for everyone's reference. We also have a private page where we can discuss any story-related question. So far, it's been one of the smoothest rides at the carnival.
And this has been one of the best rides! I had so much fun writing these books and sharing about the common writing world. I want to take a quick moment to thank the readers and fans, because you are the most important part of being a writer. Wishing everyone mounds of magical goodness in your daily life.
---
ABOUT THE AUTHOR OF THE MOORIGAD DRAGON AND REAP NOT THE DRAGON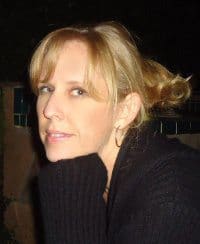 Debra Kristi found it rather dull always staying tethered to reality. She decided to let whimsy get the best of her, and with the help of her muse she began bringing magical stories to life in 2010. It's been nothing but write, write, write and type, type, type ever since. Born and raised a Southern California girl, she still resides in the sunny state with her husband, two kids, and three schizophrenic cats. A lover of fanciful stories at a young age, she hadn't realized the writer bug infected her until much later in life. As a result, her stories pull from a rich history of experiences.
When not busy drumming away at the keyboard or chatting it up on social media, Debra is hanging out creating priceless memories with her family, geeking out to science fiction or fantasy television, and tossing around movie quotes.
FIND THE AUTHOR:
Good luck on entering The Moorigad Dragon and Reap Not the Dragon Giveaway & Book
Becky
Newly middle-aged wife of 1, Mom of 3, Grandma of 2. A professional blogger who has lived in 3 places since losing her home to a house fire in October 2018 with her husband. Becky appreciates being self-employed which has allowed her to work from 'anywhere'. Life is better when you can laugh. As you can tell by her Facebook page where she keeps the humor memes going daily. Becky looks forward to the upcoming new year. It will be fun to see what 2020 holds.