Your Guide To Ceiling Suspended HVAC Systems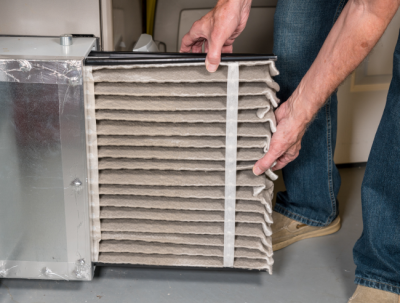 Wall-mounted air conditioning units are some of the most popular types of HVAC systems installed in homes and offices. But they are not the only option for organizations. Wall-mounted options are not always productive for larger spaces like auditoriums, gymnasiums, and other recreational centers. These places have more consumer-driven and exceptionally large demands from their cooling system.
A suspended HVAC system is a solution that caters to the needs of these kinds of businesses. It is one of the most practical resolutions for a sizable commercial or residential area. A ceiling suspended HVAC system operates at much higher efficiency for the setting. A local HVAC company can help you understand all the intricacies and install one for your business.
Will A Ceiling Suspended HVAC System Be A Practical Solution?
A ceiling suspended HVAC system might be the answer if you are looking for an HVAC system that can cover a large area without having to install multiple units. This kind of system can successfully maintain climate control for the entirely spacious halls. It delivers consistent cooling for capacious exhibition areas and concert halls that other kinds of air conditioning solutions fail to deliver. This is also a practical solution for settings that cannot install other types of air conditioning systems.
For example, a gymnasium with wall-to-wall windows does not have any place in the walls to install other kinds of air conditioning systems. At the same time, a gymnasium has comprehensive demands from the HVAC system. The ceiling suspended air conditioning system is the obvious choice for places that do not have any wall space. These models can also be used if there is a glass ceiling.
Exhibition centers, showrooms, call centers, and office lobbies are just some of the places where these models can be used. Other types of HVAC systems cannot compete with the type of cooling a ceiling suspended air conditioner can provide for such large halls. It is also a good solution if there are many different cubicles within a huge hallway. Cubicles obstruct air circulation from one cubicle to the next.
A ceiling suspended HVAC system can deliver constant cooling so that all the inhabitants of the cubicles receive the same amount of cooling or heat.
Installation Of A Ceiling Suspended HVAC System
A ceiling suspended air conditioner is much easier to install in comparison to other forms of traditional air conditioning systems. You do not need to install vents. This means that there is no need to rip apart ceilings to put the vents in place. The only requirement is to drill a hole to pass the line set. The entire installation can be complete within a few hours based on how many units are installed.
Contemporary design
A ceiling suspended HVAC has a sophisticated and compact design that can be aesthetically pleasing in larger rooms. The best part is that it does not have to look completely out of place because it is not just another hole in the wall or ceiling. At the same time, the interior setting of the hall is not affected by the unit in any way.
Must, read Tricks To Keep Your Home Cool This Summer