When You're in California, Make Sure You Check out These Spots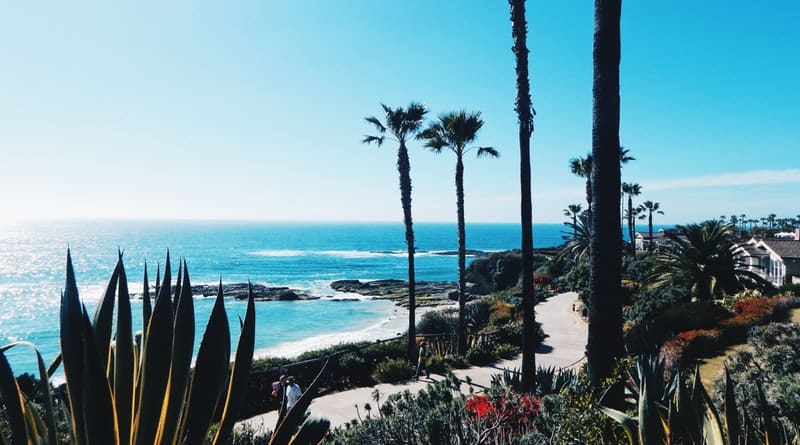 Becky
Newly middle-aged wife of 1, Mom of 3, Grandma of…
California isn't just Hollywood and shopping in Los Angeles. There's much more to the Golden State than meets the eye such as diverse landscapes, mountains and endless stretches of coastline. Whether you want to stay in luxury at one of the San Diego beach house rentals or go on a road trip around the state, you need to know the best places to visit. Here are some of the must-visit spots in California.
San Diego
San Diego, in the southern part of California near the Mexican border, attracts millions of tourists each year for beaches, culture, and food. You can visit more than 90 museums including art galleries and history museums. And there are several child-friendly ones too such as the Fleet Science Centre and the San Diego Model Railway Centre.
If you're spending a few days in the city, check out the historic Gaslamp Quarter and the old town. Both provide an insight into what the city was like in the past and have a charming atmosphere. There are also eight art districts and plenty of beaches in San Diego. And if that's not enough to keep you busy, visit SeaWorld, the San Diego Zoo to see the giant pandas or spend your afternoon exploring the beauty of Balboa Park.
Tourists who want to spend some time at the beach have 120 kilometers of coastline to choose from stretching along San Diego. Some are often crowded whereas others are secluded. If you want to go snorkeling, head over to Coronado Island when an abundance of marine life live in the crystal clear waters.
Palm Springs
Are you looking to escape the North American winter? If you do, check out Palm Springs in the California Desert. Winter temperatures rarely drop below 16°C, and the sun shines for more than 320 days a year. This makes Palm Spring a perfect spot for a winter getaway.
America's rich and famous like to spend their time in Palm Springs for a number of reasons including the spas, golf courses and a wide selection of accommodation choices. There are lots of museums and art galleries, such as the Palm Springs Art Gallery, which are essential places to visit for anyone wanting to soak up the culture. And it doesn't end there. You can find some of the best restaurants in California in this city along with an endless number of nightclubs, bars, and casinos. Bumping into and rubbing shoulders with celebrities isn't unheard of in Palm Springs.
Santa Barbara
Santa Barbara, on the central Californian coast, is a popular tourist destination for the great weather, beaches, and Spanish colonial architecture. You could be relaxing on one of the beaches like Leadbetter, Hammonds or Summerland in the morning and exploring Spanish colonial architecture in the afternoon at Casa Del Herrero and the Old Mission. The art and culture scene is also world class in Santa Barbara, which makes this a great alternative to visiting Los Angeles.
Los Angeles
We can't have a guide on the best spots in California without mentioning Los Angeles. Think Hollywood, Venice Beach and some of the best shopping in the United States. Stroll along Hollywood Boulevard and take a selfie next to the Walk of Fame before checking out the museums, catching the sunset from Griffith Park and heading to the theme parks. Being the place where dreams come true, you'll find lots of amateur dramatics and comedy clubs around the city too for your entertainment. And now combine all of this with fine-dining and exclusive bars, and you have a perfect spot to take a vacation.
Los Angeles is famous for something else too: Food. The city is a melting pot of different nationalities and cultures from around the world. This leads to a large variety of cuisines and types of food on offer. Walk through Chinatown and get a bowl of steaming hot noodles or head to the Italian quarters for the best pizza outside of Italy. Food trucks also roam the street selling everything from burgers to burritos on a daily basis.
Death Valley National Park
Death Valley is one of the most inhospitable and unforgiving landscapes in the world. During the summer, temperatures regularly reach and exceed 50°C. This national park is both the driest and hottest in North America. But, despite the scary sounding name, Death Valley is a major tourist attraction with outstanding natural beauty. Imagine mountains and canyons stretching in every direction along with sand dunes and desert. The best way to explore Death Valley is through a tour. Self-driving is possible, but it's not advisable during the heat of summer for your own safety.
Anaheim
If you're in California on a road trip, check out Anaheim, a city located halfway between San Diego and Los Angeles. Relatively few tourists visit apart from those heading to the Disneyland Resort. But this city has quite a few exciting attractions including the Discovery Science Center, Automotive Museum, and the Bowers Museum. After getting your dose of culture, head to Center Street Promenade or the Packing District to find an abundance of food.
California's Must-Visit Spots
As you've hopefully seen, there's more to California than Hollywood, celebrities, and beaches. Head to one of the spots mentioned in this guide and take the time to visit the museums and explore the attractions. There are lots to see in California, and when you mix in the almost guaranteed good weather, you have the perfect spot to take a vacation.
Becky
Newly middle-aged wife of 1, Mom of 3, Grandma of 2. A professional blogger who has lived in 3 places since losing her home to a house fire in October 2018 with her husband. Becky appreciates being self-employed which has allowed her to work from 'anywhere'. Life is better when you can laugh. As you can tell by her Facebook page where she keeps the humor memes going daily. Becky looks forward to the upcoming new year. It will be fun to see what 2020 holds.