Do You Have a Hologram in Your Home Yet?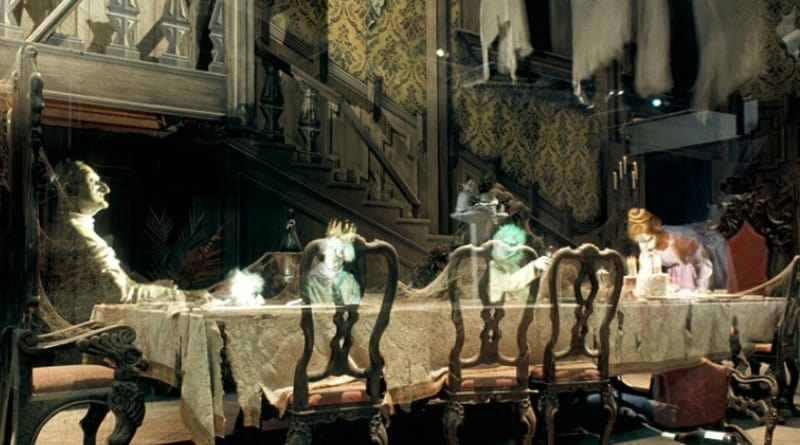 Becky
Newly middle-aged wife of 1, Mom of 3, Grandma of…
We have been overwhelmed with technological developments in recent years, many of which the generation before us would never dream possible. But holograms remain among those that cause the most excitement, perhaps because they are closely associated with so many great sci-fi works – who does not remember the "Help me, Obi-Wan Kenobi" message that Princess Leia delivered in the form of a hologram and set the entire Star Wars trilogy in motion? Now it seems that holograms are ready to conquer our homes, too, as new products and services develop that make use of the 3D projection technology.
A Little History of Holograms
The concept behind holograms taps into the ancient human desire to recreate not only a picture but dimension and movement, too – to depict the original as closely as possible with the means that we are given. In that sense, the history of holograms starts with an illusion: a classic trick that was very popular in 19th-century stage shows known as "Pepper's Ghost". The creator of the trick used mirrors that were carefully angled and cleverly hidden in order to project the image of a ghost across a room – causing chills down the spine of the show's guests. The trick was reproduced in many different versions during the years and is even somewhat used today, for instance in the Haunted Mansion, one of the most famous attractions in Disneyland: the 19th-century-style mansion that opened in 1969 and cost $7 million to build (or $45 million in today's terms) uses similar tricks to host its famous 999 ghosts.
Holography has come a long way since then – and it has become much more scientific in the process. It even won physicist Dennis Gabor the 1971 Nobel Prize in Physics for his invention of and pioneering work in holograms. He came up with a method to reproduce a three-dimensional display of the object that had been holographed, a technique that was later built upon by other scientists in the field and has had wide applications in various fields, ranging from art (renowned painter and sculptor Salvador Dalí) famously used holograms in his art exhibition in New York in 1972) to security mechanisms and data storing. 
Immersive Technologies Ready to Launch
It seems that the time is ripe for holography to break out of the confines of art and science and the public sphere and enter a more private realm: our homes. It is certainly not the first ground-breaking display and recreation technology to do so in recent years: Who does not remember the Pokémon GO frenzy that caught the world by surprise in 2016? The game that was downloaded more than 750 million times, attracting 65 million monthly active users and generating over $1.2 billion in profits, relied on augmented reality technology that also used geo-location to place the little creatures in the same location as the players. Online casinos like BetWay put live streaming technology to use in order to offer live casino games to gamers anywhere in the world – the same technology used by major news outlets to broadcast sports tournaments online and similar to that used by subscription services like Netflix to stream movies on demand. Lately, Virtual Reality (or VR) seems all the rage, as Facebook launched Oculus Rift, a stand-alone VR headset with applications in education, social media, and connectivity – even (slightly boring) visits to museums could be radically transformed. This came a few years after Facebook's acquisition of the Oculus brand for $2 billion in 2014, showcasing the social media giant's confidence in this technology.
Now, it is holography's turn. Applications of the new technology have already wowed the public – like Tupac's posthumous appearance in 2012 Coachella and Beyoncé's latest Grammy performance that was enhanced by holographic images. It will not be long before holography moves from the stage to our TV sets: companies like Rose and Thistle Media have been working on what they call Holographic Paramotion technology that incorporates added layers to create advanced visualizations that do not require 3D glasses. Their signature portable ShowBox could be used for everything from presentations to television to engaging shop window displays.
Holograms in a New Era
The possibilities for home applications for holograms are endless. Holus is the latest in a series of attempts to bring some holographic fun in home entertainment. A device created to reproduce holographic images, Holus is cleverly shaped almost like a cube so that content is visible from across all sides and angles. At home, it could be used for streaming movies and breathtaking documentaries with a 3D twist, to play interactive board games or even for broadcasting educational content in a bid to make learning more fun. Other companies like HoloVit claim that their finished product after their crowdfunding campaign will allow users to record and create their own holograms at home.
Educational seems to be the name of the game for the next generation of holography applications. Recently, Promethean, a multinational company, acquired the rights to use the technology behind HumaGrams for education purposes. As the name suggests, HumaGrams are holograms of humans – in this case, teachers and instructors that can share their knowledge and skills with audiences simultaneously across the globe. The system, which costs over $25,000, allows viewers to interact with the tutor and the company hopes to use it widely to supply what they call "remote teaching" by broadcasting live into classrooms. Other firms, like zSpace, combine VR and augmented reality with holographic elements to provide an interactive and immersive learning experience, especially in curriculum areas like science, technology, and math. All these solutions rely on technology as a support tool for aiding teachers in delivering lessons, by setting up individualized resources that take the classroom to the next level.
Whatever the results of these ventures might be, each new product is paving the way for new and improved applications of holography at home – as with smartphones, we might soon be using holograms more often and in more ways than we ever imagined!
Becky
Newly middle-aged wife of 1, Mom of 3, Grandma of 2. A professional blogger who has lived in 3 places since losing her home to a house fire in October 2018 with her husband. Becky appreciates being self-employed which has allowed her to work from 'anywhere'. Life is better when you can laugh. As you can tell by her Facebook page where she keeps the humor memes going daily. Becky looks forward to the upcoming new year. It will be fun to see what 2020 holds.