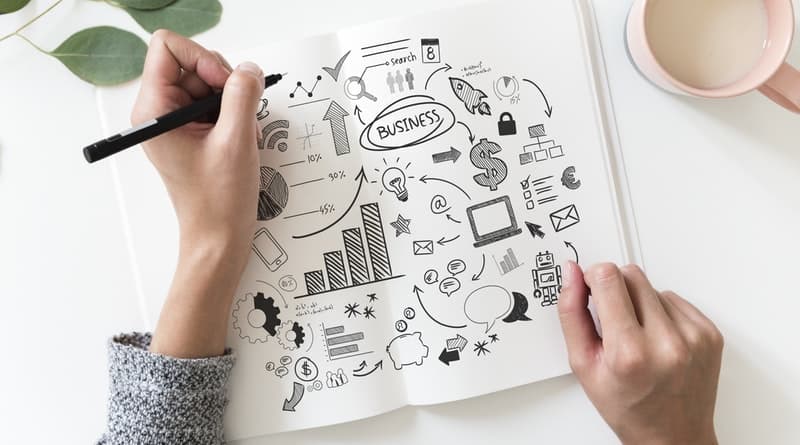 Becky
Wife, mother, grandma, blogger, all wrapped into one person, although…

When starting a new business, there are naturally many different elements that need to be mastered on your journey to the top. The manufacturing and other processes all have an important role to play. Still, those successes count for very little if you struggle to promote the brand in style.
So, how can you be sure to ace those marketing ventures for maximized sales revenue and sustained success in the fierce business arena? Follow the 10 points below, and you will not go wrong.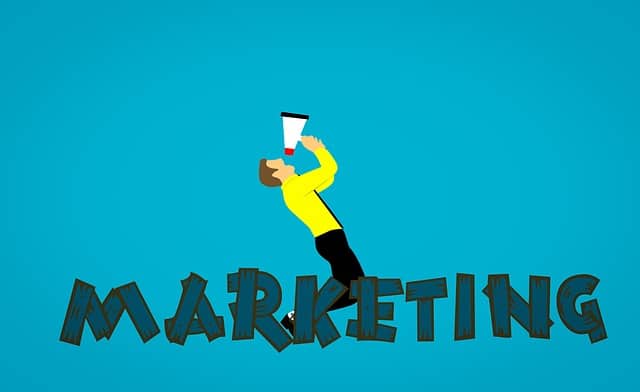 #1. Learn Your Place In The Market
As an inexperienced entrepreneur, it's straightforward to assume that you want to reach everyone. Despite the fact that you want to hit the biggest possible market, it's vital to know that not everyone will be interested in the brand or what it has to sell. Time and money wasted on those people could cost you dearly.
Therefore, finding your niche can be one of the most important elements of all. This will give you the strongest possible foundations going forward. In turn, it will inevitably direct every other aspect of the operation. This influence isn't limited to the marketing endeavors either, and can actively enhance other areas with huge results.
Unfortunately, if you fail to find your place, you won't only continue to waste efforts on uninterested demographics. Worse still, you'll struggle to achieve any sense of connection with your target market.
#2. Get Online
The shift towards the online arena cannot be ignored, even if your company is a local one that will survive exclusively via offline selling. The fact of the matter is that your customers are using the internet on a daily basis. If they are seeing your company's branding and products, there's a far better chance of winning them over.
Every modern company needs a website, even if it's a quick and easy site builder. This gives you a chance to promote the brand while also providing key contact details. Meanwhile, you need to know that people will actively find your domain. With this in mind, a strong SEO campaign is considered equally essential.
Using social media feeds to further support this online presence is always advised. For the very best results, you should aim to encourage interaction and active participation from the clients. Do this, and you'll always be fresh in their minds.
#3. Use Smartphones Too
Aside from the shift towards online interactions, you should think about the way this data is received. It has been around two years since mobile browsing overtook web browsing. So, failing to cater to this market in an explicit manner can have a damning impact. This could cost you a large number of conversion, particularly as you want to hit them from every angle.
Mobile optimization is great, but launching an App will take things to an entirely new level. This also enables you to fire push notifications to gain an even greater response from those users. The fact that they've actively downloaded the software suggests that they are fond of the brand. Hitting their pocket in this manner can make all the difference.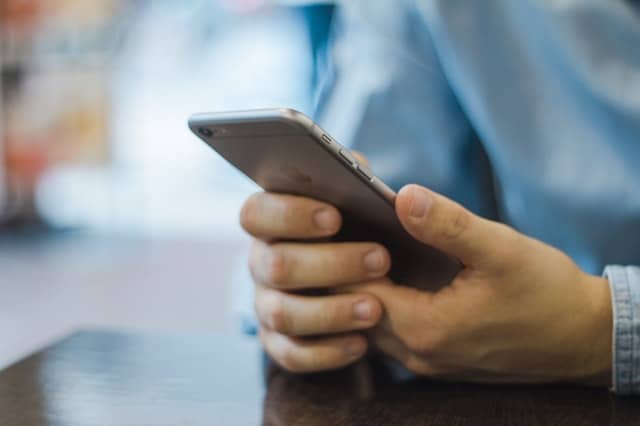 Likewise, SEO and social media campaigns should be designed with the mobile elements in mind. Otherwise, you may find that the lack of presence and visibility prevents you from getting the right results.
#4. Verify With PR
Good PR can have a huge influence as you look to put client doubts to bed. There are many ways to establish this, and ensuring that you cover all the bases should work wonders. Gaining coverage in publications and websites will naturally have a positive impact. This is especially true when their readers are of a similar background to your customers.
Meanwhile, getting those mentions in the press allows you to promote those facts on your site. Putting "as seen on X, Y, and Z," on the site instantly gives the brand a better reputation. On a similar note, any awards or accolades, including nominations can be promoted. Most clients won't take their research much further, but seeing those things inspires confidence.
If PR can work wonders for the global giants, it can certainly have a positive influence on your venture too. Above all else, as a cost-efficient form of marketing, it could free up funds in other areas.
#5. Use Existing Clients
Modern consumers, including B2B clients, are very astute. They know that you are going to promote the company with smart marketing campaigns that focus on the positives. While your ads can encourage them to think about using your services, most will look for impartial opinions on the company's reputation too.
In this sense, existing clients can be your greatest asset. Using a reputable customer review program to collate the positive testimonials of past users can have excellent results. Aside from verifying the quality of your products, this idea can often settle nerves over customer care. This in itself is a major bonus for your brand.
Above all else, speaking about your business in favorable terms can encourage old clients to use your services again. Try adding an affiliate scheme to further increase your chances of this happening. You won't regret it.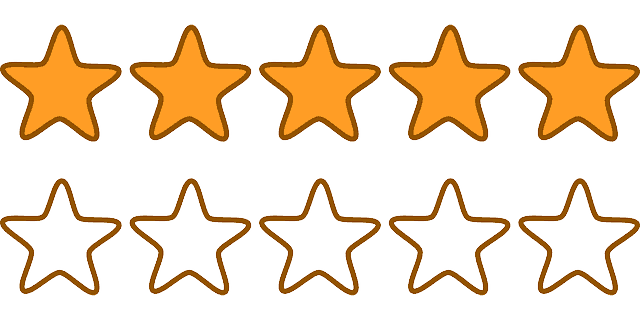 #6. Embrace Influencer Marketing
In addition to existing clients, it's possible to get well-known faces to promote your brand. The digital age has produced a host of YouTube and Instagram stars. Get the to use the company's products in a video or photo, and their followers will want to copy them. Just make sure that the influencers being used have a similar target market to yours.
Hosting promo events is another great way to build excitement around the brand. Aside from the direct benefits of the day, photos of known faces interacting with the company work wonders. With a professional step and repeat facility, those photos will appear in newspapers and publications. Sadly, amateur alternatives will produce less striking snaps, which can harm your rep.
Still, when your brand is promoted by the right people while being supported by great products, the results can be huge. Unfortunately, if you fail to grab hold of those opportunities, you can be certain that competitors will.
#7. Invest In The Team
Marketing isn't all about fancy posters or engaging blog posts. In truth, it's about creating the best first impression when new customers begin their interactions with the brand. While logos and other features do help, nothing reflects the company as much as the employees. As such, their appearances could make or break everything.
First and foremost, you may wish to consider a staff uniform. This establishes authority within the workplace and also promotes a professional vibe. When clients think of a uniform as being synonymous with your brand, simply seeing that color scheme can spark interest. Those mental connections truly do change everything.
It's not all about the looks, though. Friendly, informed staff members will always show off the company in a better manner. Development through courses and team building exercises can be an incredibly useful step.
#8. Give Something For Free
Given that formula for success is all about incomings versus outgoings, freebies may sound like a bad idea. However, the truth of the matter is that a small promotional item makes clients feel that they are getting something for free. This instantly encourages them to link your business with great value and good customer care. In turn, this should boost your hopes of future sales.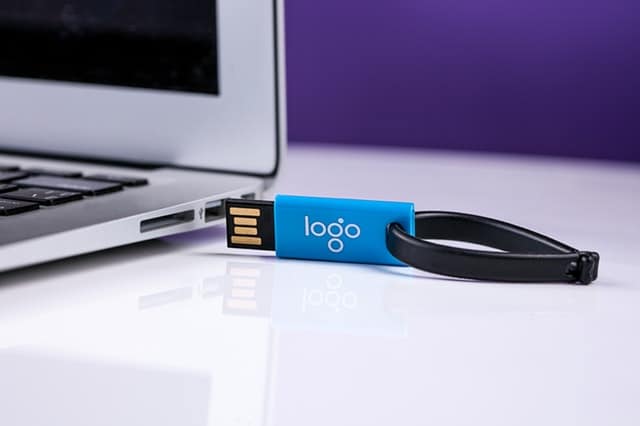 Better still, those items provide a constant reminder of your brand, especially when they are daily essentials. Customized pens, mugs, and t-shirts are all fantastic ideas. Meanwhile, you can consider products related to your field of business. So, if working in IT, you could consider USB sticks as a great way to promote the brand in a relevant manner.
A little promotional freebie goes a long way to painting your business in a brighter light. Better still, this is something that users are likely to tell friends and relatives about. As already discussed, those positive words could be key to winning even more new clients.
#9. Promote Loyalty Rewards
While quality products and a positive transaction will always be crucial, many modern consumers want more. They need to feel valued, and that shouldn't end at the first sale. Show customers that you can be trusted to treat them in the appropriate manner for years to come, and they'll be more inclined to choose your services.
Loyalty rewards are the perfect way to do this, which is why you should actively promote those schemes to prospective new customers. Seeing that they may receive exclusive offers and discounts as a way of thanking them can be a telling factor. Going forward, this should also encourage clients to spend more money on an increasingly frequent basis.
Making customers feel valued should also include great customer care facilities. After all, clients aren't judging your brand solely on the products. Nonetheless, the loyalty and ideals of offering value for money are the secret weapons.
#10. Listen
When launching a business, you ultimately want to do things your way. In truth, though, realizing that you exist to serve the customers is a breakthrough. If you can keep the clients happy, they will return the favor by bringing great returns your door. It may sound a little strange, but actively letting them direct your future could be the best trick of all.
Not all suggestions can be taken on board. Still, that doesn't alter the fact that they may hold the answer to your problems. Running professional customer surveys allows you to see where you are going well and where there's room for improvement. Respond accordingly to those findings, and the venture will see huge results.
From a pure marketing viewpoint, it keeps the brand fresh in their minds and encourages further participation. When the company boasts that community vibe, there's no doubt that sales figures will reflect this in a positive way.
Becky
Wife, mother, grandma, blogger, all wrapped into one person, although it does not define her these are roles that are important to her. From empty nesters to living with our oldest and 2 grandchildren while our house is rebuilt after a house fire in 10/2018 my life is something new each day.