4 Advantages of a Virtual Doorman System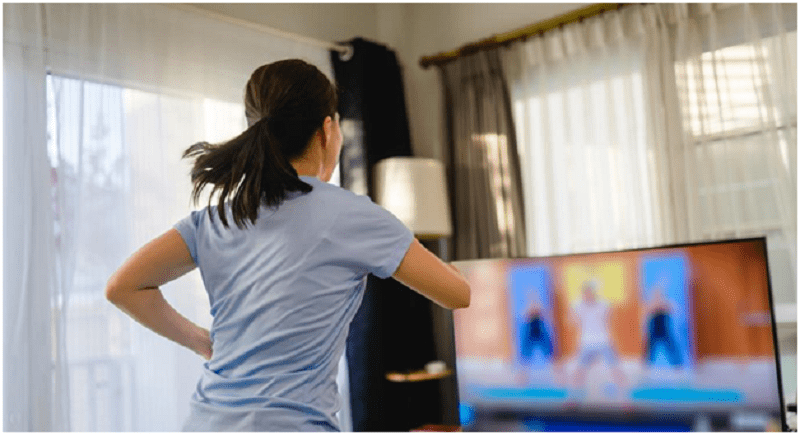 Becky
Newly middle-aged wife of 1, Mom of 3, Grandma of…
Virtual doorman systems are fast becoming part of a host of solutions companies explore to make living spaces and commercial buildings more viable. They provide a more affordable means of manning a building than hiring doorkeepers and enhancing the residents' safety. Before delving into the advantages of a virtual doorman system, we look at what it is and how it works.
What is a Virtual Doorman?
It is a building-wide system that integrates access control and surveillance to grant access to residents entering the building. The system uses an integrated digital CCTV camera, a secure internet connection, access control devices, and intercom to enable the operators to regulate access to the premises.
The integrated video intercom unit allows two-way audio and video conversation between the operators and the visitors. Users connect to the virtual doorman system by pressing the call button where the virtual doorman greets and assists them as needed. Some systems are also equipped with additional features, including:
Resident lockout protection: This means you can never be locked out in the cold. Once the operator verifies your identity using the pre-selected credentials, they can let you into the building
Virtual doorman on-call: Some systems provide 24/7 answering service too
Electronic key safe: Some virtual doorman systems provide a set of spare keys, which come in handy when you want household staff, houseguests, or the handymen to visit your house while away.
Some virtual doorman setups still allow human interaction in that the remote team can see and greet residents and staff members by name, albeit being set up as an intercom system. What's more, the system becomes familiar with regular people who come and go every day and service personnel entering the building in real-time. So is a virtual doorman system suitable for your rental property or office building? Let's find out.
Benefits of Virtual Doorman Systems
1. Cost-effective
The benefits of hiring the traditional doorman are numerous, but some situations don't always warrant physical presence. Take the example of a small apartment building where hiring a doorman to provide round-the-clock service is somewhat uneconomical.
On the other hand, a virtual doorman system provides full-time service at a fraction of the cost. Besides, residents use the service when entering the property only. A link is created by the intercom system to identify the individual before providing access. As such, there's no need for full-time staff to complete this identification process.
2. Convenient for Residents
A virtual doorman system installed in residential buildings provides a great deal of convenience for residents. This is because they can still get their deliveries done or handymen visiting their homes for repairs.
In an era where online shopping and services are the norm, virtual doorman systems are a pretty handy solution allowing residents to receive deliveries and handyman services in time still. Note, the systems can be tailored to restrict access based on the user's requirements.
3. Increases a Property's Value
Naturally, tenants pay more for a traditional doorman building in high-end estates like Manhattan as they provide a level of security considered a luxury. However, if living in a small apartment, having a doorman may never have crossed your mind. In such scenarios having a virtual doorman system installed gives you the peace of mind tenants desire and are willing to pay more.
4. Integration of Modern Technologies
Modern virtual doorman systems continue to take advantage of the latest technologies to enhance safety. One such technology is the aiphone intercom system that enables virtual doorman solutions to check an individual's identity differently. Since the technologies are bound to improve, investing in this type of system now promises more advantages in the future.
If your building doesn't have front-door staff already in place, installing a virtual doorman system provides a security level for your residents and adds to the value of your property. While it may reduce the warmth of human interaction, its benefits far outweigh the demerits. And in a world that's continually evolving to remote workstations, it only makes sense to change with time.
Becky
Newly middle-aged wife of 1, Mom of 3, Grandma of 2. A professional blogger who has lived in 3 places since losing her home to a house fire in October 2018 with her husband. Becky appreciates being self-employed which has allowed her to work from 'anywhere'. Life is better when you can laugh. As you can tell by her Facebook page where she keeps the humor memes going daily. Becky looks forward to the upcoming new year. It will be fun to see what 2020 holds.