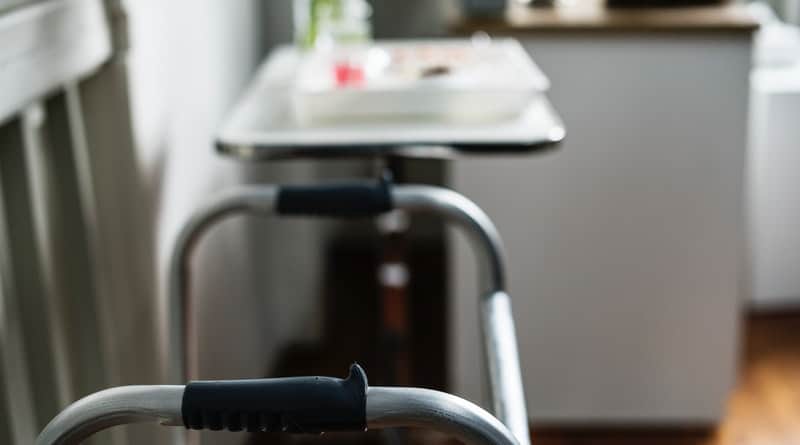 Becky
Wife, mother, grandma, blogger, all wrapped into one person, although…

Disability Insurance is a plan set in place to cater for those who may be rendered unable to work due to illnesses and injuries. If something happens to you and you end up being disabled for a period of time, you can claim a portion of the income you will lose as a result of being incapacitated.
Disability insurance is commonly supplied by employees as part of a coverage plan, through Workers' compensation, or purchased by individuals.
While this is not an exhaustive guide, here are the basic steps that you should follow to make a disability claim.
Make Sure You are Eligible
This is a very important step. There are a number of requirements that you will have to fulfill in order to qualify for disability benefits. Check your policy and find out if you are eligible.
Make Your Claim
If you find that you are indeed eligible, then you can apply for your disability benefits. You begin this process by filing a claim form and providing medical information and any other supporting documents that will back up your claim. Your doctor or physician may be required to fill some parts of this form. Other supporting documents may include letters from family members, co-workers, law enforcement personnel, the clergy and so on.
Claim Determination
After you send your claim form to the insurance company, your claim will be investigated and assessed and you will afterward be notified in writing of the decision reached. If your claim is approved, you will receive an award letter after which you will start receiving your benefits. If your claim is denied, you will receive a denial letter. If the latter happens to you and you believe you are entitled to compensation, you can make an appeal.
Reconsideration
If you receive an award letter, it will detail out how much you will be receiving and when you will begin receiving those payments. This usually kicks in after sixth months of having the cover. If you disagree with what has been provided, you can appeal within sixty days of the receipt of your award letter. This appeal is called reconsideration.
If you received a denial letter, do not be afraid to appeal because usually only a small percentage of claims received are approved. In making your appeal, you will be required to write a letter requesting your insurance company to reconsider its denial of your claim. You will first have to write a notice of your intent to appeal and then you will need to provide the required information which most likely will have been laid out for you in your denial letter. You will be allowed about two to three rounds of internal appeals (to your insurance company) which, if you exhaust with no success, will entitle you to external appeals (that is, to a tribunal or a court). It is therefore of utmost importance that you know how to write the right appeal letter.
Conclusion
According to the National Safety Council data experts, someone is accidentally injured every second. Statistics show that the likelihood of a twenty-year-old getting disabled before retirement is thirty percent. What makes all the difference is whether you're prepared in advance for such scenarios.
Becky
Wife, mother, grandma, blogger, all wrapped into one person, although it does not define her these are roles that are important to her. From empty nesters to living with our oldest and 2 grandchildren while our house is rebuilt after a house fire in 10/2018 my life is something new each day.