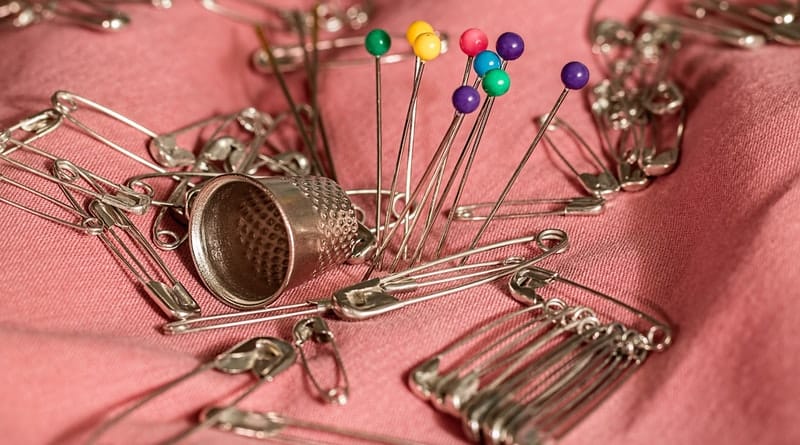 Becky
Wife, mother, grandma, blogger, all wrapped into one person, although…

If you are a family that does a lot of craftworks, you may already have a sewing machine or at least do hand stitching or knitting. Have you started teaching your children these kinds of crafts? If you haven't, it can be a good skill for them to learn as it will mean they can carry out their own repairs on their clothes in the future and could save a bit of money.
One way to get your children involved in these kinds of crafts is to try some projects. However, if you have a sewing machine, is there any reason why you should invest in an overlocker machine? To help decide and see the benefit, we'll look at some of the things you and your family could make using an overlocker in the following post.
Finish Any Raw Edges Off
One thing we would recommend the Singer overlocker for is finishing off any raw edges there are on garments. This is a great way to make clothes and garments last a little longer, as it prevents the fabric from fraying, rolling or unraveling. You can reduce the wear and tear garments suffer and this will save you a lot of money in the long run. There's a great sense of achievement to be had from knowing that you've been able to fix garments and see them last longer, than just throwing them away.
Make T-Shirts
Once you and whoever else in your family is planning on working with your overlocker have learned how to handle fabrics better, know the basics of threading and sewing, you can start knitting. A classic and simple t-shirt is a great way to expound on your skills. They're ideal for beginners because they don't require a perfect fit and can be a little loose. It's also made easier by the kind of fabrics you use like stable knits such as spandex jersey, cotton, and 100% jersey cotton. They are much easier to deal with than polyester, linen, rayon, and silk.
Make Scarves
Making scarves are relatively simple ways to use an overlocker to get started with sewing. As scarves have longer edges than other accessories and garments, they are much easier and more comfortable to sew. There's also no garment fitting involved. The one key thing to remember when making scarves though with an overlocker is that the knife on your machine will cut off the seams as it is sewing. That means you need to be careful to measure and sew any scarf you work on exactly the way you want it to look, as you won't have any additional fabric you can use to fix it after you've finished stitching.
Making Pillows
Pillows, much like scarves, are incredibly easy to make using an overlocker, especially if you're new to using them. You could make either pillows for a sofa or your beds. Similarly, to scarves, there's no garment fitting involved in making pillows. It's also relatively easy because it's a popular DIY sewing project to carry out, to find many pillow patterns.
Skirts
Once you and whoever else in your family that is learning to know how to use the overlocker more confidently, you could move onto something a bit more complicated like making skirts. Shorter skirts obviously require less fabric to work with than longer skirts. Either way though, you will need to measure everything accurately before you start sewing any of the stitches in. The best thing is that using an overlocker to make skirts is a great way to learn more about garments that need to be made to fit.
Becky
Wife, mother, grandma, blogger, all wrapped into one person, although it does not define her these are roles that are important to her. From empty nesters to living with our oldest and 2 grandchildren while our house is rebuilt after a house fire in 10/2018 my life is something new each day.