5 Apps Everyone Needs On Their Smartphone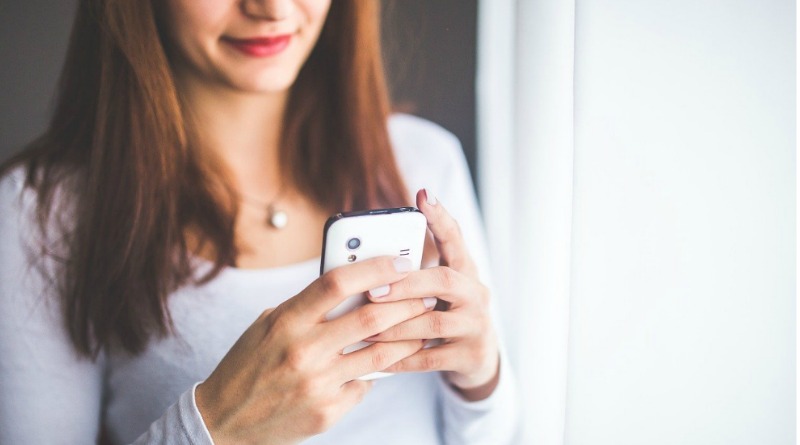 Becky
Newly middle-aged wife of 1, Mom of 3, Grandma of…
If you have a new smartphone and you're not sure what apps to download then don't worry, you have definitely come to the right place. Whether this is your first smartphone or you're looking to update the apps you're currently using, you need to be sure you're using your phone to its full potential. From social media platforms to journey planners, there are so many different apps for you to download and make your life easier. With that in mind, here are 5 types of apps everyone should have on their smartphone: 
– Social Media Platforms
One of the most common types of mobile apps that people have on their smartphones is the various different social media platforms that are available. Whether you prefer Facebook and Instagram or Twitter and TikTok, social media is often essential when it comes to using your smartphone. Although most people use it for posting photos and updates, social media can also be vital when it comes to research. From up to date news to tips and tricks on where to eat and drink, you may be surprised what you can find when scrolling through your social feeds. For a guide to using social media on your smartphone, you can visit this site here. 
– Notes And Note-Taking Applications
Although not everyone will need to use note-taking apps, they can be great for busy people that are on the go. From the standard notes app that comes with your iPhone to apps that allow you to dictate conversations, there are so many smart ways to take notes using just your phone. If you have an Apple Pen, you can even doodle as you're taking your notes! 
– Games And Puzzles
Games and puzzles are essential when it comes to downloading on your phone, no matter your age. Whether you like to sit and play games while you're watching TV at home or you like to keep yourself occupied on a long journey, you never know when you're going to want to de-stress with a game. If you love puzzles but find yourself getting a little stuck, you may want to consider using sites like scrabble cheat to help you. 
– Lots Of Entertainment
Entertainment apps are often just as popular as social media, especially for those that love to catch up on their favorite TV Shows or listen to music. Whether you prefer Netflix or Spotify, a couple of entertainment apps are essential for any smartphone user. 
– Maps and Journey Planners
Finally, if you find yourself traveling a lot, maps and journey planners are incredibly important. Whether you're looking for the best way to get from A to B in a new city or you're looking for a faster route to your local supermarket during traffic, you may be surprised how helpful maps apps can be! For the best journey planning apps to download, you can visit this site here. 
Do you have a smartphone? What kind of apps do you think are absolutely essential? Did we miss any off the list? Let me know your thoughts and ideas in the comments section below. 
Becky
Newly middle-aged wife of 1, Mom of 3, Grandma of 2. A professional blogger who has lived in 3 places since losing her home to a house fire in October 2018 with her husband. Becky appreciates being self-employed which has allowed her to work from 'anywhere'. Life is better when you can laugh. As you can tell by her Facebook page where she keeps the humor memes going daily. Becky looks forward to the upcoming new year. It will be fun to see what 2020 holds.