5 Best Gifts for Your Techy Friend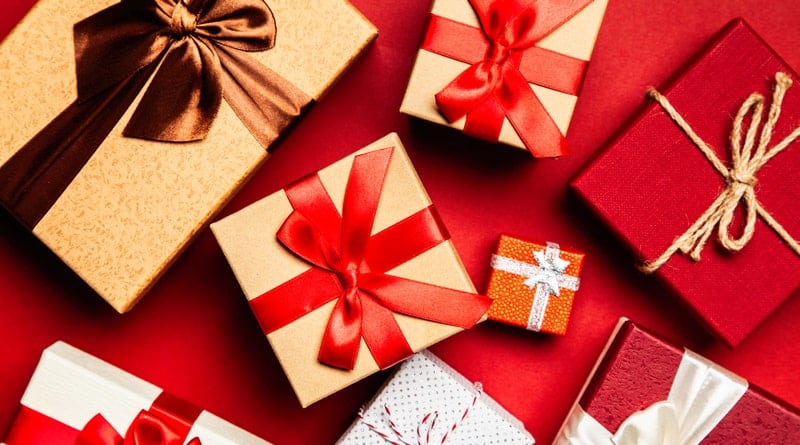 Becky
Newly middle-aged wife of 1, Mom of 3, Grandma of…
The holidays are here, and finding the perfect gift is a tough task. If you have a friend who's super into the latest technology, or the newest gadgets, and always has to be the first to try out new tech, then you may want to consider some of these gift ideas.
For the Internet-Obsessed: Eero
Sick of WiFi problems? Then Eero is the perfect gift. Eero is a WiFi system that uses multiple access points to provide your home with fast, reliable coverage all on a single network. Unlike the familiar router-to-range extender network configuration, Eero units function together as a self-sufficient WiFi system, all on its own. So, rather than connecting various wireless networking products to your existing router, Eero can replace all of your existing networking hardware (except for your modem).
This is a great gift because: let's face it, everyone needs reliable internet. And there's no bigger thorn in your side when your internet is down or not working! This clever take on the router provides both speedy and reliable WiFi, and the advanced system covers every spot of your home (backyard included) in a Wi-Fi "mesh," with a simple plug-and-play installation. And furthermore, if something goes wrong, you won't have to sit on the phone with tech support forever. Instead, you can troubleshoot with the Eero app!
For the Device Hoarder: iOttie Wireless Mini Fast-Charging Pad
We all have that one friend who constantly carries around her phone, iPad, tablet, maybe a second phone… they're got devices to spare. It takes a lot of juice to charge those devices, and with so many devices, tangled cords can be a nightmare. To solve this problem and provide a sleek alternative for charging, consider the iOttie Wireless Mini Fast-Charging Pad. It's a small, smooth charging pad with no plug and cord required. Simply place your devices on top of the charging pad – charging will begin automatically and devices will be powered up in no time.
For the Classicist: Koincable HDMI
If your techy friend doesn't mind cords, or maybe they actually prefer cords, then get them the best of the best. Koincable has a wealth of experience in the manufacture and supply of a wide range of HDMI, USB, Type C, DisplayPort Cables and adapters for all types of industries. They even have their own HDMI and USB cable factory of 5,000? for the customized cable manufacturing process. So, if you really want to get a special tech gift, you can order a custom cable to fit your needs!
For the Showoff: Bluetooth Speaker String Lights
If you have a tech friend who also enjoys entertaining, or sharing off their latest gadgets, then these Bluetooth Speaker String Lights may be right up their alley. These Bluetooth-enabled lights feature built-in speakers that pair with your smartphone to play music, so you can set the mood without needing a speaker anywhere in sight. In addition, the 26-foot cord is also weatherproof and approved for use outdoors, so it's perfect for patios and porches. It's practically a match made in heaven with summer barbeques and outdoor parties – you can help your friend wow a crowd with their set up.
For Camera Techies: Polaroid Zip Mobile Printer
Polaroid continues to dominate the photo game with this new development: the Polaroid Zip Mobile Printer. It's a great gift for anyone who's known for taking a lot of photos, but want to bring their Instagram feed to real life. This printer lets you capture and share photos in less than a minute. All you have to do is connect your smartphone, iPad and iPod Touch, Android, or other devices to the lightweight printer, which weighs just over six ounces via Bluetooth. You can edit your photos on the printer, and even add emojis and other designs before printing!
See Also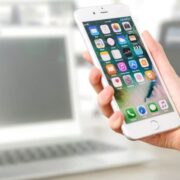 For the Techy Traveler: GoPro Hero Waterproof Action Camera
We all know that GoPros are great for action, but they've stepped up their game with the GoPro Hero Waterproof Action Camera. This camera was specifically designed to withstand the elements, including water and snow, so it's ideal for taking out on the trail, out on the water, and anywhere in between.
To make this GoPro even easier to use, it also have a free companion app to easily, wirelessly transfer footage and photos. —water, snow, and mud (it can probably handle toddlers, too)—so tech lovers can shoot any adventure and share it with friends and family, or post to social media. If you want to upgrade the gift, you can also add on an assortment of accessories and mount, such as voice-activated remote, screen protectors and more, for an additional cost.
There are so many fun options for tech gifts this year – the hard part isn't finding them, it's deciding which ones to get! Luckily, with this guide, you'll be able to gift out some of the best of the best gifts this year.
Becky
Newly middle-aged wife of 1, Mom of 3, Grandma of 2. A professional blogger who has lived in 3 places since losing her home to a house fire in October 2018 with her husband. Becky appreciates being self-employed which has allowed her to work from 'anywhere'. Life is better when you can laugh. As you can tell by her Facebook page where she keeps the humor memes going daily. Becky looks forward to the upcoming new year. It will be fun to see what 2020 holds.