5 Things To Consider While Choosing The Right High chair For Your Baby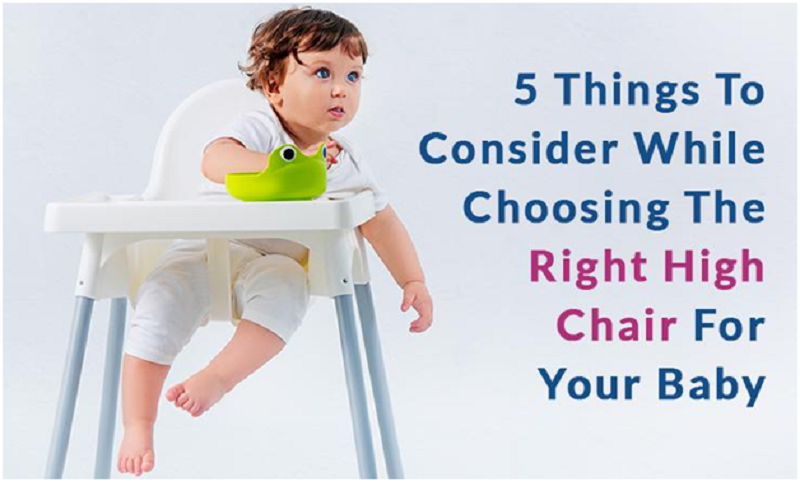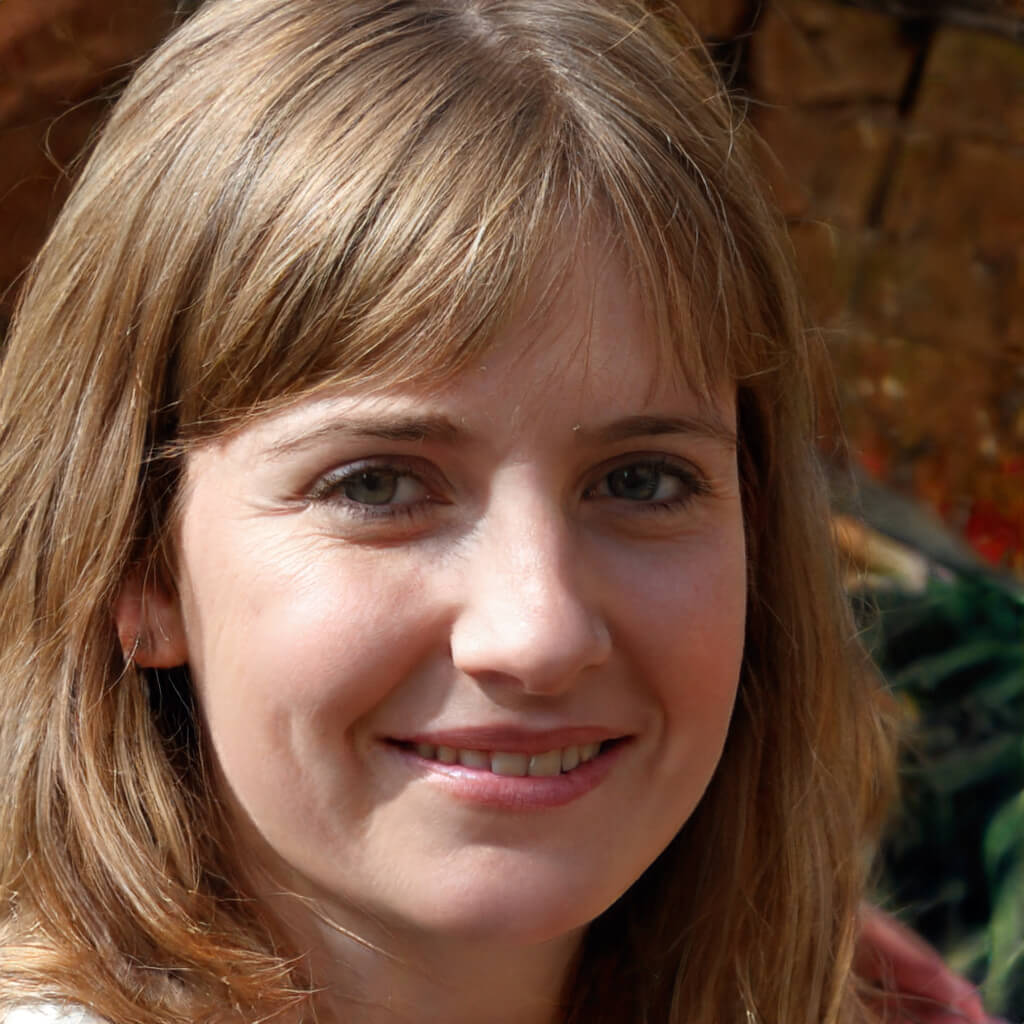 Buying a high chair might not be a priority for you when your little one is a newborn. But it becomes essential once he hits the 6-month mark, and you're starting to introduce solid foods and purees.
Besides selecting highly nutritious food choices, dealing with all those flying cereals and mess can be challenging for the mother. Having the right high chairs for babies and toddlers can make the transition to solid foods a lot easier and stress-free.
Since high chairs are such an important aspect of your child's growth journey, it should be safe and secure enough to let your baby experiment with new tastes and textures.
We have designed this comprehensive buyer's guide to help parents know the importance of the right types of high chairs, the types of high chairs currently available on the market, and the things you must consider before you choose a high chair for your little one.
So without any further ado, let's get started.
On this page:
Importance of the Right Type of High Chair
High chair- Types
Things to Consider While Choosing the Right High Chair for Your Baby
High Chair – Safety Tips
Final Thoughts
Importance of the Right Type of High Chair
Although a high chair is an expensive purchase, lots of parents prefer investing in one to ensure their baby's mealtime experience is comfortable and pleasant. 
Watching them discover the whole new world of foods, paired with either happy or scrunched up expressions, is a delightful experience for the entire family.
The Benefits of Buying a High Chair for Your Baby
The Family Can Enjoy the Meal Together
When your baby is ready to start solid foods just like all other family members, they deserve their own seat at the table. High chairs allow your little ones to become part of the action so that they won't feel they're missing out on those special family moments.
Your Baby Can Sit Up and Feed Themselves More Conveniently
High chairs for babies and toddlers that are available on babies' online stores are comfortable and secure. Your little one can sit up and have food served in front of them without any difficulty.
Clean Up is Easier
When it comes to feeding a baby, the mess is simply unavoidable. High chairs generally come with a washable or easy-to-wipe tray that makes post-meal cleaning a breeze.
They're Adjustable
Most of the high chairs you find in babies' online stores come with an adjustable feature. These chairs are versatile and can grow with your baby.
They're Space-Friendly
Some high chairs, called booster chairs, are designed specifically for households with limited space.
As these chairs are foldable and they're designed to fit in almost any space, you can also take them along on family holidays and picnics.
High chair- Types
Finding the right baby chair is a struggle on its own. There are different options available, and settling for the one that best caters to your needs can be challenging at times.
Make sure you do your homework and check out different baby stuff online to know about your options.
Here's a breakdown of the types of high chairs available on the market:
Traditional High Chairs
Traditional high chairs, as their name suggests, do not offer any perks of the modern high chairs. You can not adjust its settings. Also, you can not fold them or take them with you while traveling.
These chairs are a good option for you if you're tight on a budget or if you want to invest in something basic with a simple design.
Modern High Chairs
Modern high chairs come with all the latest features you need in your chair to make it look and feel astounding and functional.
These chairs are also called multifunctional high chairs. These high chairs with footrests can be adjusted according to the needs of your baby.
Adjustability is important. Why? Because it enables your baby to sit and eat in a comfortable feeding position. Also, you can fold them down for easy storage.
Space-Friendly High Chairs
Popularly known as booster chairs, space saver high chairs are also readily available in all babies 'online stores.
Because of their small size, these chairs fit any regular chair and don't take up much space.
Convertible, High Chairs
The biggest issue with purchasing high-end high chairs is that it will be of little to no use to you once your child has grown up.
Since convertible high chairs can grow with your baby, they tend to last longer than conventional options.
Also, these chairs replace the need to purchase additional furniture. The only disadvantage is that these chairs occupy lots of space and they're a bit pricier than other available alternatives.
Travel-Friendly High Chairs
Travel high chairs are basically camping chairs whose purpose is to provide a safe and secure seating place for your baby while traveling.
The legs of these chairs stick out further than conventional high chairs, making it possible to place them everywhere.
Portable High Chairs
Portable high chairs are available in two options – hook-on high chair and fabric high chair. Hook-on high chairs are also called table chairs as they clamp to the side of your table.
See Also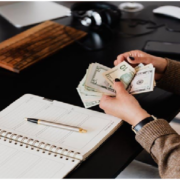 These chairs are ideal for infants. If you have a heavier baby, we suggest you stick to the modern high chairs that can stand on the ground.
Fabric high chairs are another prominent portable chair type that folds up small. Also, these chairs are easily washable at home.
5 Things to Consider While Choosing the Right High Chair for Your Baby
1. The Amount of Space You Have
Make sure you choose a high chair that enables you to move around so that you can easily feed your child while he is sitting in the high chair.
If you have a smaller kitchen, you should look for those high chair options that are portable and adjustable. Booster chairs could be a good option as you can fix them to the side of your dining table.
You may, however, experiment more with size and design options if space and price isn't an issue.
2. Footrest
High chairs with footrests are a great option if you have an infant. Sitting without footrest support is hard work for a baby. High chairs for babies and toddlers with footrest provide the needed support and also helps with developing your little one's motor skills.
High chairs with footrests can also stop your baby from kicking while having his meal.
So yes, just ensure the high chair for babies and toddlers you purchase for your personal use should include footrest support for better functionality.
3. How Long You Can Use the High Chair?
Similar to other baby stuff online, high chairs for babies and toddlers are an expensive purchase. So, it's crucial that you choose a product that your baby can use from infancy on through his toddler years.
Convertible high chairs could be the best possible solution as these chairs can grow with the baby and deliver long-term benefits.
4. The Maintenance Factor
At some stage, your baby will eventually learn to feed himself. You'll then need a high chair that is easy-to-maintain and clean. If you invest in a high chair with removable parts now, you save yourself from buying another toddler chair a few years later.
5. The Portability Factor
This is one of the most important factors. Considering the fact that the trend of traveling and outdoor activities has significantly increased in recent years, you'll need a high chair that is portable and handy.
Apart from that, your personal style and comfortability are the factors you should pay attention to before you choose anything for your baby.
High Chair – Safety Tips
Here are some of the high chair safety features that are more important to look for in high chairs for babies and toddlers.
Make sure the high chair you choose is safety certified
Always follow height and weight guidelines
Look for a product that comes with a T-strap safety belt
Keep casters or wheels locked to prevent undesirable strolling
Never leave baby unattended in the high chair
Maintain a safe distance of the high chair from pointed edges or table
If using a portable chair, make sure the table can handle the weight of the seat and the child
Final Thoughts
Make sure you find answers to the below-listed questions before you buy a high chair from babies online store:
How safe is it?
How much space does it take up?
What features does it have?
Is it versatile and handy?
It's Your Call
Before you buy a high chair, just ensure you need one for your baby.
Don't buy something just because everybody else is assuming you need it. Your biggest concern should be to provide your baby with a safe and comfortable place where he can enjoy his food along with other family members.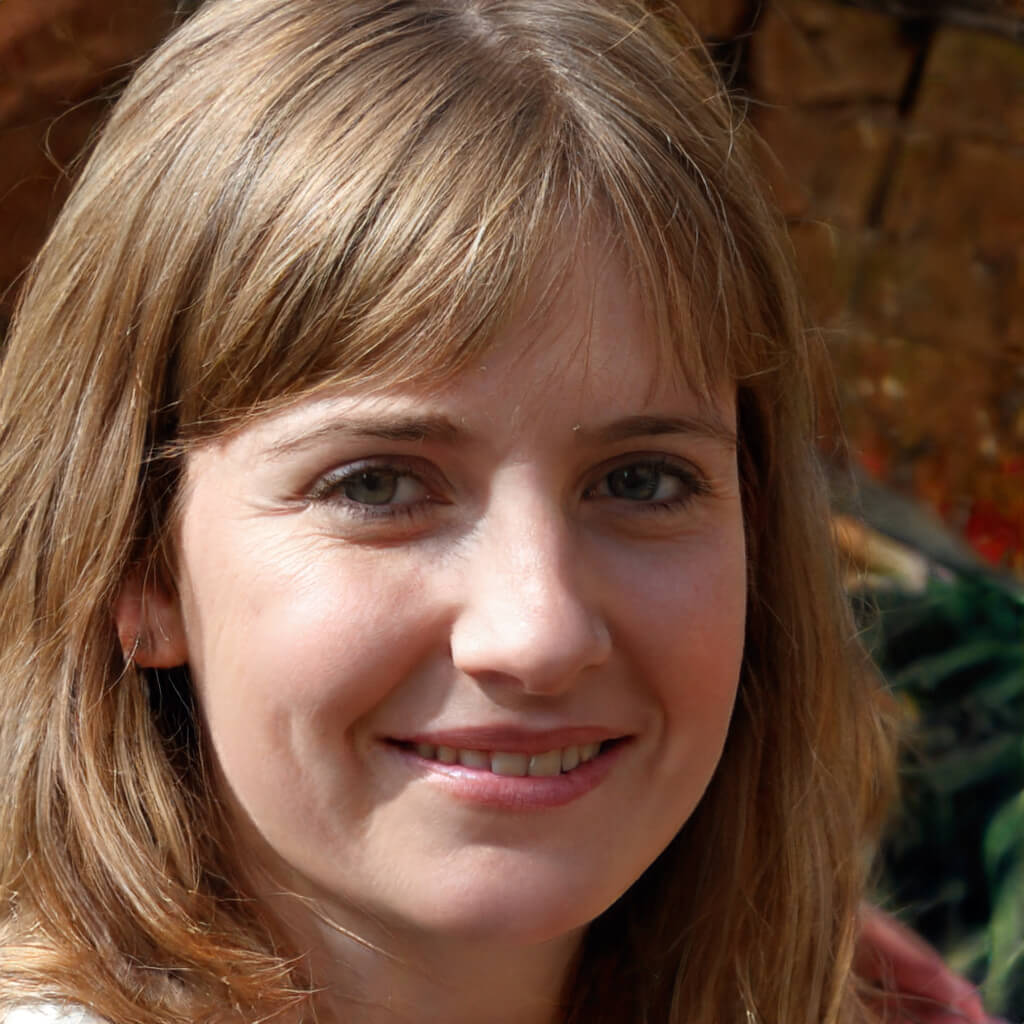 Betty Knight
Hi, I am Betty Knight, Owner of this site! I am a 'nearing 30-year-old', happily married to 1 awesome man. We live in the beautiful tourist town of Franklin NY.