5 Ways to Make Your Kitchen More Functional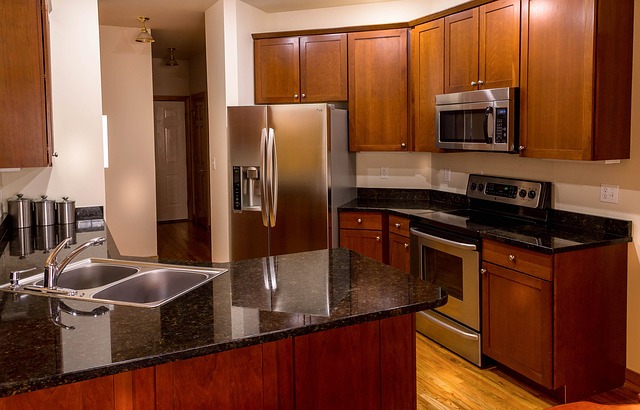 Your kitchen should be one of your favorite rooms in your home. Whether or not you consider yourself to be an expert chef, you need your kitchen to work well for you. Even if you don't have a lot of space to work with, there are several things that you can do to enhance both your kitchen's functional and aesthetic qualities significantly. Here are five smart ways to upgrade your kitchen.
1. Create an Extra Surface
A common kitchen shortfall that people tend to complain about is inadequate counterspace. By the time you've put all of your appliances on your countertops such as your toaster oven and coffee maker, it simply doesn't leave enough space to prepare food. Adding an island to the center of your kitchen will give you a large surface that's wholly dedicated to food prep. You could also incorporate a slight overhang so you can put stools under it and enjoy meals there. Get professional help with countertop installation, and choose a material that will wear well and be easy to clean. Consider replacing your existing countertops at the same time that you add an island for a matching effect.
2. Get the Right Sized Dish Rack for Your Space
Most dishracks are fairly large and take up a considerable amount of counterspace. In reality, most homes with a dishwasher simply don't need a full-sized dishrack. Don't relegate yourself to sacrificing a couple square feet of counter space for a dishrack room that you don't really need. Instead, look online for a good-sized dishrack that can store several items but isn't too wide.
3. Filter Your Fridge Water
If your refrigerator has an icemaker or water dispenser, you need to pay attention to the quality of the water that goes into it. Some fridge models have a space for a filter built into the interior. Alternatively, you can install a filter behind your fridge directly into the water line that supplies your icemaker. If you'll be installing a filter behind your fridge, be sure to turn off the valve controlling waterflow prior to installation.
4. Create Additional Layers of Shelving
When there's a lot of space in between each shelf in your cabinets, you may not be able to make the most of your cabinet's storage capacity. Rather than attempting to install additional shelves, you can create extra shelving with removable risers. You can give yourself just a few extra inches of storage, or you could get pieces that effectively divide the height of each shelf in two.
5. Get an Anti-Fatigue Kitchen Mat
A kitchen mat will make your feet and back feel a lot more comfortable than your hard kitchen floor when you're standing and preparing food. You can get an anti-fatigue mat with a supportive memory foam material. Ideally, you should choose a mat that will be very easy to clean in the event that you spill liquids or foods onto it. You can choose a fun pattern or pick out a plain color that will complement your floors and cabinets.