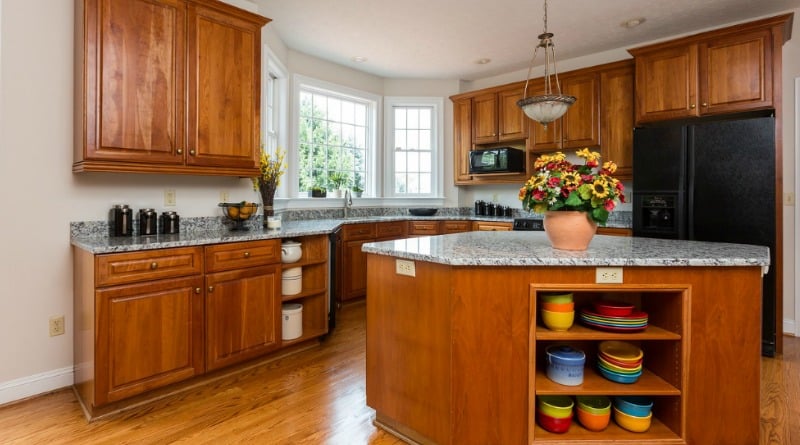 Becky
Wife, mother, grandma, blogger, all wrapped into one person, although…

If you decided to have an upgrade for your kitchen, consider planning thoroughly about the style of your kitchen island. If you're following kitchen trends, you'll probably know that kitchen islands are one of the hottest commodities today. The reason being is that everyone loves the extra workspace, storage, and seating inside the kitchen.
Kitchen islands don't just make your kitchen attractive. There's a lot about these surfaces other than being a beautiful addition to your kitchen. These islands also solidify the functionality and productivity of your kitchen.
Knowing that kitchen islands have a wide variety of styles and designs. Also, there are truths you should know about the islands in the kitchen, so if you're planning to have an upgrade, here are some favorite types of kitchen islands you could choose from.
Waterfall Edge Island
One of the most popular design choice for homeowners is the waterfall edge kitchen island. This type of kitchen island has a benchtop surface cascading down from the benchtop to the floor.
The waterfall edge kitchen island is a favorite because of its cost-effective value and practical design. It's suitable in a large and spacious kitchen which makes it great as a breakfast bar, extra storage, and a surface for preparation.
Cooktop Kitchen Island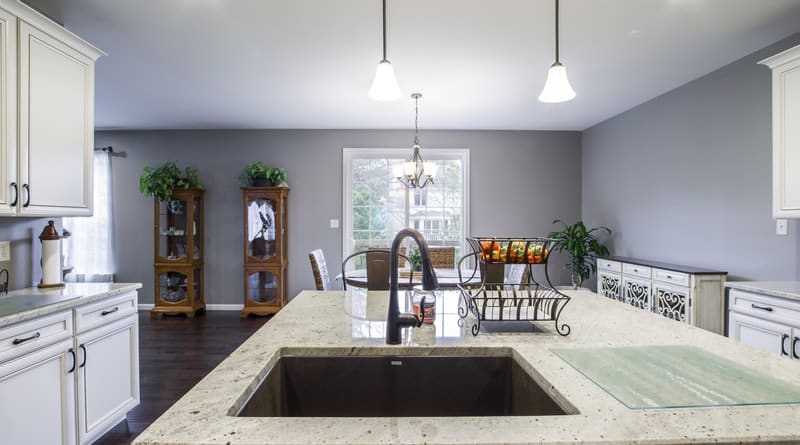 There are a wide array of varietiesfor a cooktop kitchen island. From the name itself, it's an island with a cooking stove, cabinets, and you can even install an oven below to maximize the use of extra space.
One of the popular combinations when installing a cooktop kitchen island includes a 30" – 36" cooking surface with a 9" spice rack on each side to make it more convenient, giving a total length of 48" – 54." When it comes to cooktop cabinets, you can choose whether to have double doors, two drawers or simply install an oven beneath them.
U-Shaped Kitchen Island
The dream kitchen of every chef has a U-shaped kitchen island. The three corner walls of cabinetry with its appliances are more than enough to radically improve the efficiency and functionality of any kitchen.
U-shaped islandsare probably or if not the largest and most spacious kitchen island there is. It's perfect for food preparation, cooking, gathering, and even dining. It has extra space, storage, and can also accommodate many people.
Breakfast Bar Kitchen Island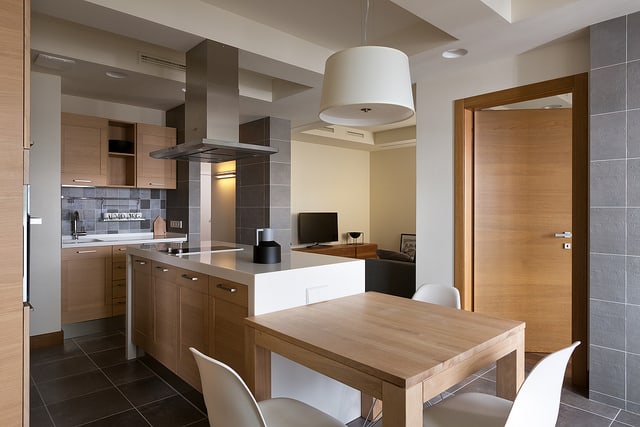 Considered as one of the most practical kitchen island design is the breakfast bar. But nowadays this design is becoming more popular which lead them to refine this masterpiece into something that's more functional and efficient.
Designers have come into a new style of breakfast bar island. Nowadays, having an island extension is popular with homeowners. With these particular island extensions, they add contrasting colors and materials with finesse to make it more attractive and elegant.
Galley Style Kitchen Island
Galley kitchen island design has fewer decors than the other types. It's a simple island with a straightforward design.
These islands are the most suitable surface for heavy kitchen workloads. Also, many homeowners prefer installing this type of island as it can fit in any other kitchen layout. That is if your area has enough space for one.
Takeaway
A kitchen renovation is a long and thorough process, so plan carefully on what type of kitchen island would you like to install in your newly renovated kitchen. Above are some of the most popular kitchen islands in the market today.
If you're having a hard time deciding which island to install, consider the list above as a reference to find the most suitable kitchen island for your kitchen.
Becky
Wife, mother, grandma, blogger, all wrapped into one person, although it does not define her these are roles that are important to her. From empty nesters to living with our oldest and 2 grandchildren while our house is rebuilt after a house fire in 10/2018 my life is something new each day.