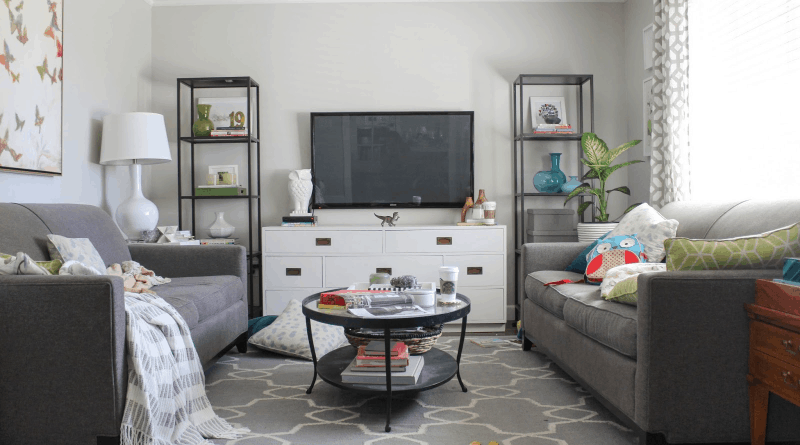 Becky
Wife, mother, grandma, blogger, all wrapped into one person, although…

Cleaning your home might be very stressful and not encouraging, so you may need to get a helping hand for your work. If you want to get your house well cleaned and properly cared for, you will be provided with some tips to get the job done as quick as possible. However, tidying up can become more enjoyable and impressive when you start with the cleaning process, and it becomes more loveable and awesome for you to do. To clean your home correctly, follow the following steps to get the job done in the fastest possible ways:
Get All Necessary Materials
Before you start cleaning, you should get all the necessary materials needed for a perfect cleaning routine. Some of the materials to be used are microfiber mops, all-purpose cleaner, floor cleaner, and other necessary cleaning materials. Whenever you want to start cleaning, make sure that you begin from the top of the house to avoid the spread of dirt. You should always put on the washable and comfortable cloth when you want to start working. Using a blue roll is also a good idea to use as a general tissue wipe for use in bathrooms and kitchens.
Clean the Kitchen Thoroughly
There are several appliances that need to be cleaned, and you should clean the shelves by wiping them with a cloth, the counter-tops of the kitchen should also be adequately cleaned. You should make use of an all-purpose cleaner (by spraying) and scrub the surface with a clean cloth. The stoves should also be cleaned by spraying the all-purpose cleaner over it and remove burnt and stains with the use of the fresh material. The dishes should be done by hand or with the use of a dishwasher and all utensils made out of stainless steel should be cleaned with vinegar.
Proper Dusting of House
Dust makes a house unlivable and must, therefore, be cleaned. You should make use of a long duster to clean the light fixtures in the house and make sure that it will be done at a possible angle. Cobwebs should also be removed to make the home comfortable; the ceiling fans should also be cleaned by using a suitable cloth material preferably a pillowcase (as this will help with the collection of the dust).
The furniture should be cleaned by using a damp cloth and appliances (such as televisions, DVDs, and fan) and vent should also be cleaned with a microfiber cloth. Large appliances such as the microwaves and refrigerators should be moved to make sure that they are adequately dusted and all the dirt are removed and appropriately disposed of.
Floor Cleaning
This is an essential part of home cleaning and you can either do this by using a broom, vacuum cleaning or mopping. Shark Uplight Vacuum is ideal for this. You should clean the hard floor by making use of a broom and dustpan, stories that are carpeted should also be cleaned by vacuum while vinyl and other hard floors should be cleaned by mopping. The floor should be adequately cleaned to make the house look superb and classy. Additionally, get in touch with carpetkings.com.au if you feel that you need a deep cleaning for your carpeted floors.
Clean the Toilet and Bathroom
The bathroom should be cleaned by using disinfectants and other materials that can help to keep the ceramics clean and sparkling. The sink basin, faucet, sink handles, and counter-top should be cleaned with a disinfectant to help keep it safe and sound for use. The toilet bowl should be cleaned with an all-purpose cleaner, and it should be flushed out after washing.
The toilet should be disinfected with a disinfectant of choice, and it should be appropriately wiped after a while. If the floor of the bathroom is tiled, the discolored part should be scrubbed, and if there is grout, you should clean it by using bleach. The tubs and other needed area should be cleaned with an all-purpose cleaner, and they should be adequately scrubbed.
Cleaning Services
Other services such as bed making, wiping of mirrors and glass surfaces, baseboard cleaning, trash disposal, door cleaning and adding of scent to the house can be done to make your work more satisfactory. Helping out with this will bring out the quality of your work and this will make your work stand out among others.
Becky
Wife, mother, grandma, blogger, all wrapped into one person, although it does not define her these are roles that are important to her. From empty nesters to living with our oldest and 2 grandchildren while our house is rebuilt after a house fire in 10/2018 my life is something new each day.