7 Affordable Bath Accessories to Improve Your Bathroom Design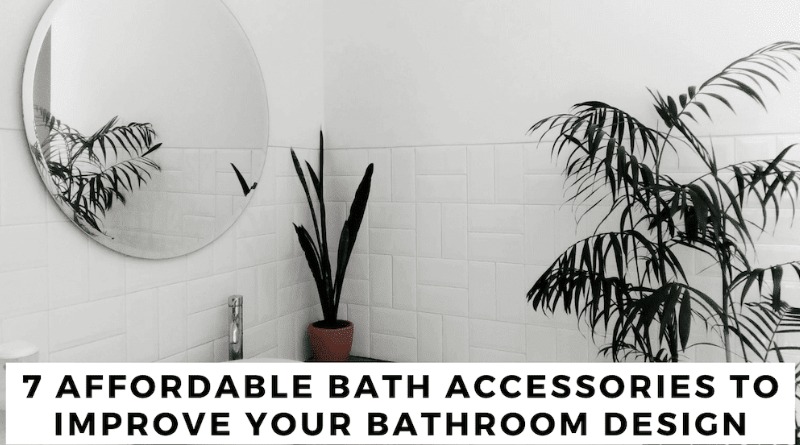 Becky
Newly middle-aged wife of 1, Mom of 3, Grandma of…
When decorating your apartment, it's easy to overlook the bathroom. Most people put all of their energy (and money) toward decorating their living room, bedroom, and kitchen.
But you can showcase your personality with your bathroom design, too.
It doesn't matter if you want many accessories in there or just a few. There are several options that can add color, character, and organization to your space.
It's up to you to find some affordable accessories that pack a stylish punch.
Here are seven ideas to get you started as you put together a trendy and functional bathroom design:
1. Triple-Tiered Wall Shelf
A triple-tiered wall shelf is perfect for accommodating all your essentials.
Depending on the layout of your bathroom, it can go over your toilet or near the shower.
Use it to store things like toilet paper, nail polish, and jars of cotton balls.
Look for a wall shelf with a handy towel rack on the bottom. It'll give you a place to hang towels of all sizes.
2. Woven Hamper
Take your bathroom design up a notch with a woven hamper.
A woven hamper with a lid is perfect for hiding dirty laundry. They also serve as stylish decorative elements.
If you'd like to use the hamper as a place to store things, that'll work too. It can corral your clutter or hold clean towels. Roll the towels to take full advantage of the space.
But, here's a tip:
A roommate or significant other might think the hamper is for dirty clothes, so let them know that it isn't. Otherwise, you may find dirty clothes getting mixed in with your clean towels. Ew!
3. Decorative Soap Dish
If you keep bars of soap in your shower or on the bathroom counter, why not get a soap dish?
Not just any soap dish will do. Find a unique one that reflects your style, such as a chic rose gold soap dish.
Whichever style you choose, get one with a rigid texture. The ridges will prevent the soap from sliding. You don't want your soap bar to fall on the floor!
A soap dish is a simple and affordable bathroom essential, yet it offers the perfect combination of function and beauty.
4. Different Types of Towels
There are many kinds of towels to put in the bathroom.
Believe it or not, each type of towel serves a different purpose. Here are a few types you should have in your bathroom:
Bath Towels
Bath towels are essential to a bathroom, and you should look for some that are soft and will hold up. Chakir Turkish cotton towels are both fluffy and durable, so they won't get ruined in the washing machine.
They come in a variety of colors, too. So whether you're looking for a grey set or some in a lovely shade of cranberry, you'll be able to find what you need.
Washcloths
Thick, fluffy washcloths are great, but so are rough washcloths.
One perk of rough washcloths is that they're very good at getting soap off your body. They are also easier to wring out and dry than softer ones.
Soft washcloths are nice because they're, well, soft. They feel great on your face and other parts of your body where you prefer to use delicate materials.
Hand Towels
If you don't think hand towels are necessary, then you're sorely mistaken.
Not having a hand towel in the bathroom makes it challenging for guests to figure out where to dry their hands!
Do them (and yourself) a favor by hanging a hand towel by the sink. That way, no one will have to leave your bathroom with wet hands.
Remember, towels don't have to be expensive. You can find ones that are affordable and complement the theme of your bathroom.
If you'd like, you can even get a set of towels for each season. Holiday towels anyone? Yes, please!
5. Tissue Box Holder
Tissue boxes are kind of boring, right? And sometimes it's hard to find ones that match the other colors in your bathroom.
If you agree, get a tissue box holder!
Tissue box holders are a lot of fun because they come in so many different styles. There are brass, resin, and even fabric ones.
A tissue box holder that pairs with your theme can make a big difference in your bathroom.
6. Scale
Digital bathroom scales not only give you a place to weigh yourself, but they also make nice decorative elements. They come in all kinds of colors, so it's easy to find one that fits with your bathroom theme.
There are tons of different scales available. A few styles to consider are stainless steel and see-through glass.
Aesthetics aside, if you're a goal-setter, they have smart scales that sync up with fitness apps on your phone.
Your bathroom is going to look fantastic with its trendy scale and fabulous layout!
7. Bath Mats
Bath mats are a must-have. How else are you supposed to avoid slipping when you get out of the shower?
There are a ton of styles to choose from, which makes it fun to find ones that match your decor.
Here are just a few of the bath mat pattern designs you'll find out there:
No matter what type of bath mat you buy, get one in a durable material. Cotton yarn, for example, is both absorbent and soft. And it's durable, too, so you won't have to replace it as often!
In Conclusion
When redesigning your bathroom, these accessories are a great place to start. They'll add both style and function as you work to create the bathroom of your dreams.
But you don't have to stop with these suggestions. There are many other affordable ways to decorate your bathroom.
For example:
Consider hanging artwork on your walls or placing some candles on your shelf. And for a touch of nature, don't forget to add a plant!
Have fun finding items that brighten up your space. Your hard work will result in a bathroom that feels entirely new!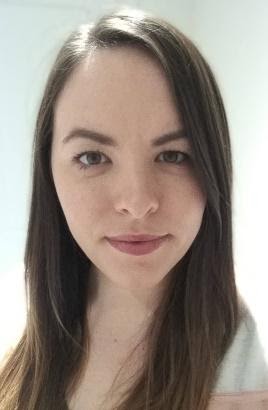 Author Bio:
Sidney Yeom is the Business Manager for Odessa at the District, a modern apartment community in South Jordan, UT.
Becky
Newly middle-aged wife of 1, Mom of 3, Grandma of 2. A professional blogger who has lived in 3 places since losing her home to a house fire in October 2018 with her husband. Becky appreciates being self-employed which has allowed her to work from 'anywhere'. Life is better when you can laugh. As you can tell by her Facebook page where she keeps the humor memes going daily. Becky looks forward to the upcoming new year. It will be fun to see what 2020 holds.