7 Affordable Ways To Style Your Home With Neon Lights
Neon lights have been around since the late 1800s and they were first used as lighting fixtures for businesses such as barbershops, theaters, and candy stores.
Although the popularity of neon lights rose and fell through the years, they are still a viable lighting option because of their unique glow and versatility. However, most homeowners did not consider neon lighting as a viable illumination option because it was considered too expensive. Back in the day neon signs took a lot of materials to create. It also took a lot of work hours to build.
Nowadays though, neon lights have become so much more affordable. There is no longer a need to spend a small fortune just to have a neon sign built. With recent technological innovations, you could now decorate your home with neon signs. Here are 7 affordable ways to style your home with neon lights.+
Also, read 5 Ways to Use Tech Items for Decoration
1. Use New Neon Technology
One of the main reasons why people hesitate to use neon lights in their home decoration is the potential price. Admittedly the old type of neon lights was a lot more expensive because it required a lot of work and materials to make. It also required skilled electricians. However, with the rise of new technology, there is no longer any need to spend a small fortune on constructing neon signs.
Companies such as Gindestar specialize in custom neon lighting, and they offer top-quality neon lighting solutions suitable for most uses. Their neon lights are composed of top LED technology, which allows you to choose the level of brightness that you desire. The best thing about this new type of neon light is its affordability and ease of use.
2. Light Up Words With Neon Lights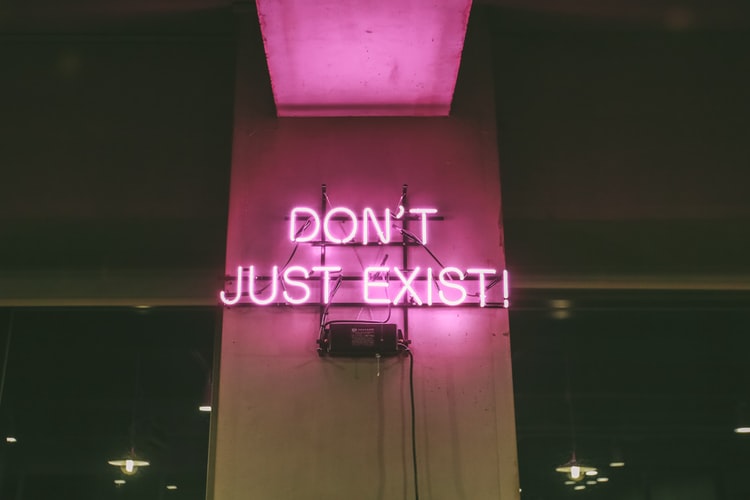 One of the most popular usages of neon lights is the forming of neon lights into well-known sayings. This is a great way to decorate a room because it is not only aesthetically pleasing, it also creates a sense of well-being throughout the room. With the new type of lighting technology, you are given a chance to create various designs in the easiest and most efficient way possible.
When you create neon lettering, it is a good idea that you trace out the words first, attach it to a small base then line the lettering with neon lights. By doing so, the lettering will look crisp and clean, without any bars or hinges to mess up the overall look of the neon sign.
3. Create Accents With Neon Lights
Neon lights are not just limited to creating neon signs or illumination. They are also capable of creating accents throughout your home. This is a more subtle use of the neon lights, and it won't be seen right away. However, the use of neon lights for accenting could elevate the overall aesthetic of the room. There are many ways you could use neon lights for accenting. One great example is installing neon lights underneath your bed so that it provides a subtle yet attractive light.
You could also install darker colored neon lights onto lighter colored walls. The contrast will have a pleasant effect on the eyes and will give a subtle cool glow to your wall. You could also use neon lights to create a backdrop for your television or computer monitor. Overall, a well-placed set of neon light signs and bars will truly elevate your home's aesthetic.
4. Utilize Neon Lights To Create Various Shapes
Yet another way you could utilize neon lights in your home decoration, is to create unique shapes. The best thing about the new neon light technology is the fact that it is very flexible, so you are given a great deal of versatility when it comes to making shapes. You no longer need to deal with rigid and fragile glass tubes to create your neon light shapes. Instead, all you need to do is create the desired shape, then cut and arrange the LED neon lights to fit them. These new type of neon lights could be cut very thinly, and are surprisingly durable. So you could twist them into very tight and complicated shapes without any danger of them breaking.
5. Use Neon Lights As The Center Point Of A Room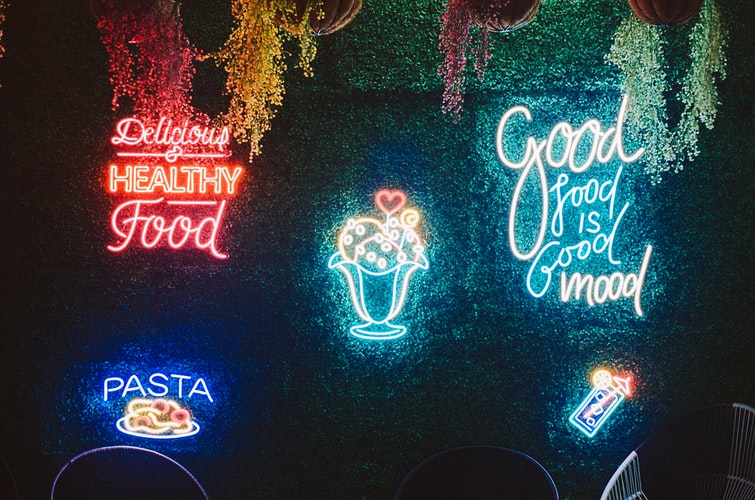 One of the best things about neon lights is their very unique glow. Their lights are more concentrated compared to other lights. They don't really disperse the light, instead, the light is more compact and give off a more focused glow. This is why neon light designs are best used as centerpieces in a room. Neon lights are predominantly designed to draw a person's gaze. It is also meant to bring the whole room's overall aesthetic together.
6. Install Neon Lights To Create A Certain Ambiance
Aside from creating specific designs with neon signs, you could also utilize them to create a specific ambiance for your home. Neon lights have a unique and somewhat smoky kind of light, and they are highly effective for affecting a specific mood. Just make sure that the color of your lights matches your overall theme.
7. Create An Actual Light Show In Your Home
One of the best things about the new type of neon lights is the fact that you could make a sequence for them. So you are given the chance to create an actual light show in your bedroom or kitchen. This feature is made possible by recent innovations in LED lighting. With the advancements of LED neon lights, the designer could control the sequence of the lights with relative ease.
Conclusion
Neon signs have always been a great decorative technique because it has a combination of elegance and retro elements. People used to hesitate to use this style because of the potentially high price. However, with these neon styling tips, you'll be able to decorate your home with neon, in the most affordable way possible.