7 Tips for Coping with a Long Airport Layover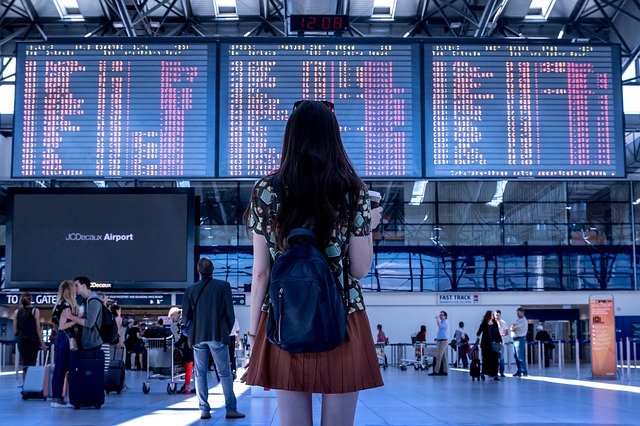 Long layovers in airports are a massive inconvenience, but if you want the cheapest flights, sometimes you just have to suck it up. If the layover is more than 10 hours, you may want to book a night in an airport hotel. However, that's an extra expense, and all things considered, airports can be quite entertaining if you end up languishing in a major international hub. Note that this doesn't apply if you are sat twiddling your thumbs in a regional airport in Butt Hole, Alabama. If that's you, either book different flights or ensure your travel companion is very entertaining.
Read on for some more enlightening tips.
Check the Airport Map
First, explore the airport terminal. Find a map and see what facilities are available. The larger the airport, the more there will be. Some airport terminals are massive, and you genuinely won't have time to see everything.
Upgrade to an Airport Lounge
Our next tip is useful if you are spending the night in the airport or you have kids. Airport lounges offer some respite away from the general population. Most provide free food, comfortable reclining chairs, and some even have shower facilities. Of course, there's a cost, but if you pay in advance, you can save money.
Note that if you are flying Business Class or First Class, not only are you lucky but you can use the Executive Lounges for free.
Flex Your Credit Card
Why not kill some time shopping in the airport shopping plaza? You can browse electronics, clothing, and other luxury items while the hours tick inexorably by. You don't need to actually spend anything – window shopping is perfectly acceptable – but this is one time when it's okay to really take your time making your mind up about an expensive purchase. Need a new MacBook Pro? Go on, you deserve this!
Take Some Exercise
Take the opportunity to log some extra steps on your fitness tracker. You can earn extra kudos for lugging a heavy carry-on bag up and down elevators for 5+ hours. In fact, if you work up enough of a sweat, you might even be lucky enough to bag a whole row on the airplane to yourself! Result!
Make New Friends
Passing the hours in conversation with your fellow travellers can be entertaining. You never know, you might end up making some new friends. The downside is that if they turn out to be really irritating, it will be difficult to shake them off.
Stream Content
Most airports these days offer free Wi-Fi – at least for a short period. Take advantage of this to stream some online content, such as Netflix movies, YouTube videos, or even live snooker if you're a sports buff. If the free Wi-Fi isn't long-lasting and you don't want to run up a huge data bill, make sure you download content before you fly, so you have something to watch later.
Do Some Work
If all else fails, take the opportunity to do some work. However, if you need to work online, make sure you use a VPN to connect, as open Wi-Fi networks are a massive security risk.
Finally, be sure to keep a close eye on the flight announcements, so you don't miss the final boarding call for your flight.