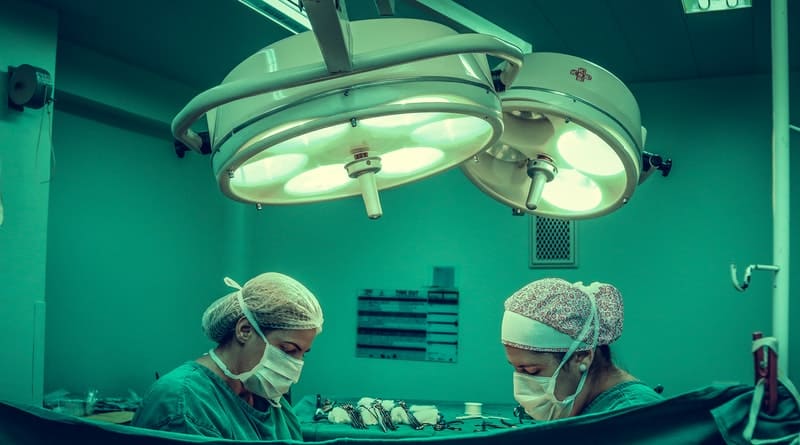 Becky
Newly middle-aged wife of 1, Mom of 3, Grandma of…
If you have specific beauty goals or you're looking to adjust your physical appearance, then plastic surgery is probably a great option for you! A basic overview of the 8 most common types of plastic surgery performed by Dr. Kirman Plastic Surgery might be able to lead you in the right direction.
This is the most common type of plastic surgery and one that essentially involves increasing the size of your breasts and the overall shape. Not to be confused with surgeries that are different like breast lifts or breast reduction.
Although usually thought of as a type of dermatology, technically speaking, dermabrasion is a type of plastic surgery! Simply put, this procedure "sands" down the top layer of skin on any given area of your body and removes it. Then, the area takes time to heal and new skin replaces what was removed, thus, giving the participant healthier, smoother-looking skin!
If you're experiencing sagging or wrinkling of the skin, then a facelift may be for you. In this type of plastic surgery, your facial tissues will be lifted, any surplus skin will be taken off and new skin will be placed on top to properly contour your face. Oftentimes, when people choose to have a facelift, they also opt for a neck lift too.
As you can probably tell from the title, this procedure is pretty straight forward. Most patients that seek this surgery tend to be struggling with baldness. Basically, hair is moved from an area where it's in abundance and taken to the area of baldness. This is s type of surgery that could take several sessions for some people.
To reshape or repair your nose (perhaps from a past accident) you'll want a rhinoplasty. You can have your nose size reduced, increased, correct past injuries or possible birth defects or change the shape of a particular part of your nose.
If you want lips like Angelina Jolie, then this is the surgery you're looking for. This method will give you fuller-looking lips by injecting a dermal filler into your lips. However, this is not a permanent surgery. If you want your lips to continue to look full, you'll have to repeat the procedure about every 6 months.
Although most believe this procedure is meant for drastic weight loss, that's actually no the case. It's instead meant to improve the shape of your body in specific areas of your choosing. By using vacuum suction, deposits of fat are removed from under your skin. Common areas where you might have this performed are your arms, thighs, stomach, hips, face back or even butt.
The eighth and last most common type of plastic surgery is a procedure that is meant to improve your abdomen. Excess skin and fat are removed, however, it's important to note that things like stretch marks cannot be removed.
Now, you have a basic idea of the most common types of plastic surgery and how they work. Hopefully, you can now peruse most information on which one might be right for you or talk to your doctor for additional questions!
Becky
Newly middle-aged wife of 1, Mom of 3, Grandma of 2. A professional blogger who has lived in 3 places since losing her home to a house fire in October 2018 with her husband. Becky appreciates being self-employed which has allowed her to work from 'anywhere'. Life is better when you can laugh. As you can tell by her Facebook page where she keeps the humor memes going daily. Becky looks forward to the upcoming new year. It will be fun to see what 2020 holds.