9 Things You Don't Know About Assisted Living But Should
https://unsplash.com/photos/LYpFK8uUHjc?utm_source=unsplash&utm_medium=referral&utm_content=creditCopyText
Becky
Newly middle-aged wife of 1, Mom of 3, Grandma of…
Although many American elders want to stay home as long as they can as they age, sometimes cognitive, mental, physical ailments prevent them from doing so. At that point, sometimes assisted living is the best residential option for them to turn to, to ensure they get the long-term, quality care that they deserve.
Apart from receiving help for any disabilities they might have, assisted living communities are also applicable for those who don't want to live on their own and are just starting to have difficulty living independently. While assisted living is not for every aging adult, it is certainly a suitable housing option for many to consider.
However, before considering putting yourself or a loved one in an assisted living home, it's important to know all of the facts. It is never wise to make a decision without knowing the realities of what that decision may entail.
Some of the important things that you might not know about these residences include the following:
Different assisted living homes offer different levels of care.
Because residents of assisted living homes vary in the amount of care that they need, different residences offer different types of services and levels of care. At homes where more extensive care is offered, the staff will be more knowledgable to provide the exact care each resident requires.
Facilities that offer a low level of care might provide a low level of assistance and supervision for residences. In moderate level assisted living homes, staff may help feed and/or dress residents. In high-level care homes, multiple employees will assist impaired elderly individuals, even those who are bed-ridden or confined to a wheelchair.
Assisted living facilities can perform a plethora of tasks for their residents from helping manage residents' medications to assisting them with bathing, grooming, and transportation.
Some assisted living homes allow pets.
A common reason one might not want to opt for senior assisted living is that they fear they will have to give up their original life. This not only includes their freedom to go where they want and see who they want when they want but also having to give up their beloved pets.
The good news is, there are assisted living communities that will allow residences to bring their pet. However, these homes may only allow certain pets and may have restrictions on breed and weight limit. Many residences will actually "interview" a prospective resident's pet to ensure it's a good fit.
Being able to bring a pet to an assisted living home with you has many benefits, in fact. Research shows that pets can have a positive benefit on our physical health, mental and emotional health, and even our lifespan. Trained pets can additionally provide extra levels of care and protection for their owners.
No two communities are alike.
The best part about assisted living environments is that each of them is unique. So, if you or a loved one has a bad experience in one community, they may have a completely different experience in another. That said, having different assisted living options at hand is a good thing.
Even disregarding the level and type of care offered, assisted living communities can have drastic differences. The location, size, and interior design of these residences can differ. Some homes might reside in the peaceful suburbs while others might be present in the hustle and bustle of a major city. Staff also dress and act differently in each home.
Likewise, different assisted living communities provide different levels of freedom for residents; this greatly depends on the level of care each community provides. Additionally, different homes provide different activities; games; and rooms of entertainment like a movie theatre, game room, or an area to lounge.
Elder abuse in assisted living environments is relatively uncommon.
Although elder abuse is a very real thing that can occur in different types of short- and long-term care facilities, research has found that in assisted living homes, there are minimal and infrequent reports of elder abuse. Interestingly, the same report found that resident to resident abuse is more common than staff to resident abuse.
However, if and when elder abuse does occur from staff to resident, verbal and psychological abuse are said to be more common than sexual abuse. While the numbers are low, it's always a good idea to conduct solid research to ensure you or your loved one will be entering a safe environment with friendly, non-hostile staff.
While many states do not allow it, some states have laws that allow assisted living homes to record video footage. Although not all residents will be comfortable with having a camera watching them at all times, this footage, if taken legally and with consent, can be used in court if abuse is caught on film.
Assisted living homes are regulated by each individual state.
Although nursing homes are regulated on a federal level, assisted living communities are regulated by each individual state. Each state has various compliance and quality standards assisted living homes must meet, a number of annual or semi-annual inspections required, and regulations on certain services.
While some may be aware of the latter, something many do not know is that lower level care communities that merely provide housing, meals, and housekeeping do not require a state license. Likewise, depending on the state and the level of care offered, level of staff training, the rights of the resident, and the minimum staff ratio can vary.
A majority of assisted living environments are for-profit.
Although many of us wish all assisted living homes were non-profit organizations, that just isn't true. In fact, a majority of these homes are for-profit, and the sad fact is, the rates these homes charge for their services are not set in stone and are bound to increase over the years.
If you can find one, non-profit assisted living environments certainly have their benefits depending on what type of home you or your loved one is looking for. Some non-profit homes may provide religious services or spiritual-based activities. Many non-profit facilities also claim they have superior care to their for-profit counterparts.
See Also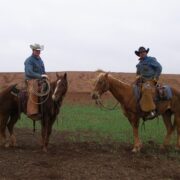 Not all assisted living facilities have online ratings and reviews.
The Consumer Review Fairness Act (CRFA) gives consumers the right to state their true opinions about a business' conduct, products, or services. Many online review websites even have strict policies regarding letting business owners change or delete reviews in their favor to preserve consumers' rights.
However, not all assisted living facilities, especially newer ones, will have ratings and reviews available online. Likewise, some states don't even require fines and violations of assisted living homes to be publicly posted online. That said, it's a good idea to ask the home for copies of their inspections and ask other residents how they like the facility.
Residents can be evicted from assisted living homes.
It's unfortunate, but not all residents are allowed to stay in assisted living homes. If the level of care exceeds what a home can provide for a resident, staff may tell them that they are unable to meet their meets and might refer them to another more applicable environment.
In addition to the latter reason, residents can also be evicted if they are a danger to other residents in the community, are unable to pay their bill, break a resident contract rule, or if the facility is going under. In many cases, residents will get a notice of eviction just 30 days before they are required to officially discharge.
If you can't afford assisted living, there are many alternative ways to pay.
In a 2018 survey, it was found that the average cost of assisted living was $4,000 a month. That's $48,000 a year, the equivalent of some Americans' gross income! That said, it's no wonder that some people are skeptical about putting their loved one in assisted living: it's not cheap.
On the bright side, there are many ways you can pay for assisted living. Medicare and social security are two options. In fact, 57% of American elders said they would rely on Medicare while 61% said they would rely on social security to help pay for their assisted living or another method of long-term care.
Apart from the latter options, there are other ways to pay for assisted living. These financial options include life insurance conversion, long-term care insurance, veteran benefits, life settlements, equity lines of credit, and more.
Conclusion
Assisted living can be a great residential option for many aging Americans. Whether one wants to be placed in assisted living to receive the high-level care they need for a disability or mainly want to live in a structured environment where they don't have to worry about being alone, these communities are suitable for many folks.
However, before deciding to put yourself or a family member in one of these living arrangements, it is important to consider the latter information. On top of considering the latter, it will be important that you conduct research on numerous assisted living homes in your area and read reviews to ensure you find the safest, most suitable option.
Becky
Newly middle-aged wife of 1, Mom of 3, Grandma of 2. A professional blogger who has lived in 3 places since losing her home to a house fire in October 2018 with her husband. Becky appreciates being self-employed which has allowed her to work from 'anywhere'. Life is better when you can laugh. As you can tell by her Facebook page where she keeps the humor memes going daily. Becky looks forward to the upcoming new year. It will be fun to see what 2020 holds.