7 Summer Music Festivals That You'll Remember All Year (That Aren't Coachella)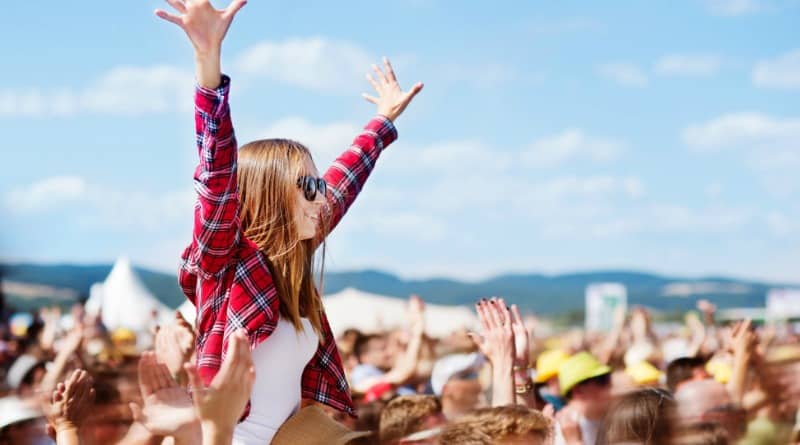 Becky
Newly middle-aged wife of 1, Mom of 3, Grandma of…
Are you looking for a festival experience that doesn't have the crazy amounts of people or high price tag as Coachella? Maybe you aren't into the headlining artists that play or maybe you'd like something that is a bit more cultural.
Whatever you're looking for–it's probably on this list. We're going to tell you about 7 of the best summer music festivals that you should consider attending. Keep reading for more information!
Austin City Limits
Like Coachella, this summer music festival is held over the course of two weekends. For 2019, the event will take place on October 4-6 and October 11-13 in Austin, Texas.
Should you only choose to attend the first weekend, you will be treated to the likes of Childish Gambino, Cardi B, Mumford & Sons, RL Grime, and close to 100 other artists.
The second weekend is just as juicy, with several of the same big-name artists playing a second show, and a few lesser-known artists making an appearance.
Regardless of which weekend you choose to attend, you will be treated to excellent local and regional fare, as well as traditional Southern hospitality, and local brews.
Festival International de Louisiane
This international music festival typically takes place during the last full weekend of April. Yes, we know April is technically a springtime month, but in south Louisiana, the temperatures meet the criteria.
Festival International de Louisiane attracts music lovers, artists, and musicians from all over the world and is a cultural event that is celebrated among Lafayette, Louisiana locals.
The event itself is free to attend, however, you will need to account for food & beverage costs, parking, and accommodations. There are a few places to stay around the downtown area of the city, but this is not the type of festival that invites camping and RVs to the grounds.
With this said, you may not recognize the headliners of this event, but it is worth checking out for the experience. Many people call it the 'Woodstock of the South.'
Bourbon & Beyond
If you are more interested in seeing big-name headliners, the Bourbon & Beyond festival may be your speed.
The 2019 lineup features ZZ Top, the Foo Fighters, Nathaniel Rateliff, and the Night Sweats, and several other recognizable artists. This three-day event is the perfect way to end your summer as it is held in Louisville during the month of September.
Additionally, you will find that there are chefs, restaurants, and distilleries in attendance who can provide you with all the delicious food you can eat and bourbon you can drink!
Find out more about this summer music festival by following the link!
Riverbend Music Festival
Held on the Tennessee River in Chattanooga, this four-night occasion will allow you to see some of the biggest names in music and party on the water with your friends.
This year, the festival takes place from May 29-June 1 and features the likes of Macklemore, Keith Urban, Lionel Richie, and Weezer. The lineup also includes local acts, folk music, and several up & coming country artists.
Whether you love to glamp or prefer staying in a hotel for the duration of the festival, there are multiple options to choose from. Additionally, there are vendors selling everything from carnival food to local specialties.
While you can choose to stay on land for the event, one of the best features of attending Riverbend is the fact that it is boat-accessible. Admission must be purchased in advance, but it is possible to see your favorite musicians from your boat.
BottleRock in Napa Valley
If you are searching for a music festival that is held closer to the West Coast, this is the choice for you! With the location of the festival being in Napa Valley, you can expect lots of wine from every corner of the world.
The location also lends itself to fantastic food and beer choices, and there is no shortage of them at this event. In addition to the food and drink options, of course, there are many artists!
Over the course of the three-day festival, you will enjoy Imagine Dragons, OneRepublic, Pharrell Williams, Cypress Hill, Tash Sultana, and Citizen Cope. Some of these artists are less mainstream than others, but are worth checking out nonetheless!
Nature Loves Courage
Not everyone spends their summers within the confines of the United States. The Nature Loves Courage music festival is located on the island of Crete which is Greece's largest island.
Held on June 7 and 8 (2019,) this is a different type of festival than most Americans are used to. This is due to the fact that capacity is limited to 350 people and clothing is optional.
Abyss X, DJ Paypal, and Debonair are all listed as part of this event's lineup. If you haven't heard of the artists, the festival is still worth checking out for the beautiful scenery and experience that won't be found in the States.
The Roots Picnic
Some people don't prefer multi-day music festivals, especially during the heat of summer. This is where The Roots Picnic comes in!
This is a one-day event that happens on June 1 in Philadelphia, but that doesn't mean it is short on music! Of course, this festival will have The Roots, but it also features H.E.R., Lil Baby, City Girls, and Resistance Revival Chorus.
Wrapping Up Summer Music Festivals
The greatest thing about finding summer music festivals is that you will likely be treated to many types of music and artists you have never heard of.
With any festival you choose to attend, you will need a plan of action that includes admission and how to obtain food & beverages as many events are cashless. Additionally, you should consider accommodations, and try to plan for the artists you MUST see.
Should you want a more traditional festival experience, camping is often the way to go. For a complete guide to camping during these events, check out this blog!
Becky
Newly middle-aged wife of 1, Mom of 3, Grandma of 2. A professional blogger who has lived in 3 places since losing her home to a house fire in October 2018 with her husband. Becky appreciates being self-employed which has allowed her to work from 'anywhere'. Life is better when you can laugh. As you can tell by her Facebook page where she keeps the humor memes going daily. Becky looks forward to the upcoming new year. It will be fun to see what 2020 holds.