Benefits of Traveling in a Caravan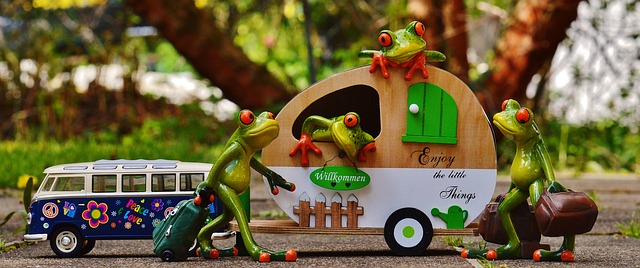 The current pandemic has forced us all to stay inside our homes and made us cancel holiday plans for obvious reasons. But we need to adjust to this present scenario and still carry out our traveling dreams, right? So, how does the idea of traveling in a caravan sound to you?
I mean, there could not have been a better time than now to think about the caravan way of traveling. If you think about it, with social distancing in place, planes, trains looming with the risk of infection, a caravan could be the perfect getaway solution.
Let us delve deeper and take a look at how caravans could be your traveling buddy in the post-COVID era.
Minimalistic yet Comfortable
That sounds so great, right? Traveling is all about exploring places, cultures, people, and so much more. I know many of you may be fond of hotels, resorts, and all of that ultra-comfy holiday style, but hey! Would you instead choose to not travel at all given the current crisis if you can't stay like that? Think about it. A caravan is like your own little house on the move. From the interiors, decors, utensils everything is your choice, yeah, it might not be huge or with a swimming pool, but it is still a moving house. You will have everything you need to go by your daily routines and then dedicate your time to simply enjoying the places you visit.
Privacy
You can travel yet be isolated and avoid crowds. You can have all the privacy in the world otherwise tricky to find when traveling amongst people. Enjoy the road, the journey, and everything like never before. Especially, now that social distancing is so essential, a caravan is like the perfect travel bubble for you!
Cost-effective
Think about all the dollars you spend on airfare, train tickets, cabs, and what when you are traveling. But not anymore. Your caravan and the fuel it needs is pretty much most of the traveling cost. You can stock up your mini-fridge, have loads of ready to eat, and make your simple dinner under the stars. It is thrilling and also saves up a lot of bills, not to mention all those super expensive room services!
Moreover, if you are traveling and camping in the middle of the countryside or the mountains, there is no shopping money involved as well. So yeah, you see new places and spend more or less close to nothing. Now that's called cool!
Freedom
When you travel by plane or train to any place and stay in hotels or rented apartments, there is always a time-bound need to be somewhere or someplace. Although its fun, if you think about it, there are constraints of many factors. But in a caravan way of holidaying, you have all the freedom in the world. You choose your next destination, stay there as long as you want, and then drive along to another beautiful place. The slow-paced way of it lets you enjoy your journey even more.
Conclusion
Give it a thought and maybe try out the caravan holiday once, am sure it would leave you wanting for more!