Best Time to Visit Australia for Cheap Flights and Good Weather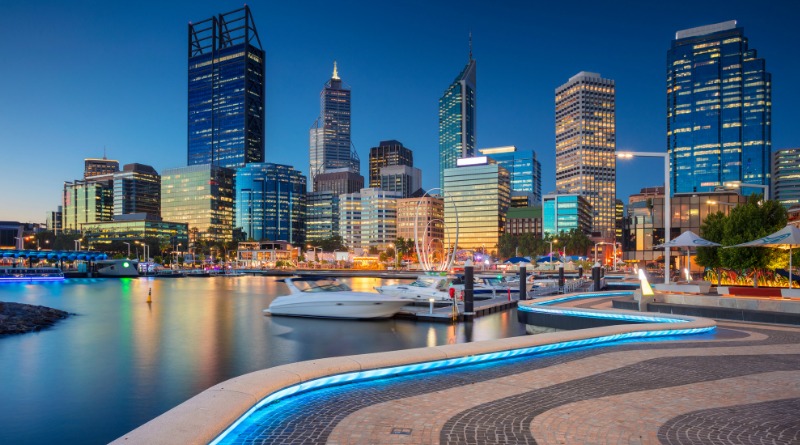 Becky
Newly middle-aged wife of 1, Mom of 3, Grandma of…
Considering a trip to the Land Down Under? One thing you should think about, then, is the best time to visit Australia. Whether you're flying in from the east coast of America or somewhere in Europe, there's plenty to know about the best time to come to this wonderful country.
For example, the weather isn't like it is back home. And the price on flights varies a ton. You'll save thousands of dollars (literally) and have a much better trip if you understand everything you need to know about visiting Australia.
In this guide, we'll show you all of that. Let's dive in!
Australia Weather
The Land Down Under is located in the Southern hemisphere, meaning the seasons there are much different than if you live in the United States of Europe. In fact, they're the opposite.
The seasons are:
Spring: September-November
Summer: December-February
Fall: March-May
Winter: June-August
Weird, right? Wait till you see the toilets! (They flush the opposite way that you're used to, because of, again, that Southern hemisphere thing.)
Weather matters, especially because you might not have vacation time for the hottest months of the year. But it depends on what you want to do there, too.
What's Your Goal?
Australia is, well, massive. It's 7.7 million square kilometers or just under 3 million square miles. And since the population is only about 24 million people, there's a ton of room for activities.
The best time to go to Australia is definitely contingent on what you want to get out of your trip. Temperatures aren't as high in the spring or fall, but you'll also find there are fewer tourists during this time.
Basically, if you have a trip in mind that involves not seeing a ton of people—heading out to the Outback, for example—the more mild temperatures are going to suit you. But if you are going there to party, you might want to pick a time when most tourists will be there (like summer).
How Much Will It Cost?
Flying to Australia isn't the cheapest thing in the world. Although 41 million people made the trek to and from in 2018, so it's clearly doable.
Your budget will determine a lot about when the best time for you to visit is. The most expensive time is, again, the hot summer months, when many of the tourists are making the same journey you are. A ticket can cost you up to $2,000, which is one reason a lot of people say they want to go there and never do.
On the other hand, you might be able to get a ticket for $700 or less in the off months. The weather may not be as warm, but you'll have more money to devote to the things you have planned.
Budget Options for Travel
If you want to save money on your trip, it will behoove you to download apps and save other links. Here are some examples:
Hopper: Hopper is an app that sits on your phone. It monitors price changes and alerts you when prices drop or are expected to rise for destinations you've preselected. If there's a sudden reduction on tickets to Australia, Hopper will be the first to let you know.
Fly midweek: As a general rule, airline tickets tend to drop on Tuesdays and Wednesdays. More people fly on weekends because of work constraints, so if you can wait an extra day or two, you might save a bit of money.
Backpack: If you're planning a luxurious trip this option goes away, but you'll save money on baggage fees and have more flexibility to travel once you get there.
Vouchers: Never hurts to have some money-saving coupons available for your trip, like these Hungry Jacks vouchers. Look for other Aussie-specific coupons online.
Which Part of Australia?
Remember how big Australia is? Well, that plays a big role in determining the best time to visit the country. From hot and humid springs to downright boiling summers, the northern, western, eastern, and southern parts of the country all have their own qualities.
For example:
Melbourne, one of Australia's most popular destinations, has warm summers and generally mild weather year-round.
Perth, on the far western side of this giant country, is quite hot in the summer (our winter) and has several distinct rainy seasons.
Sydney, the capital of Australia, experiences four seasons but has sun nearly every day of the year.
Darwin, in the northern territory of the country, is hot and dry year-round. You're looking at temperatures of 90+ no matter when you visit.
Just like if you were to travel around the United States, scouting the area is important for knowing when the best time to visit is. You wouldn't pack the same bag for Miami as you would for Seattle.
So, What's the Best Time to Visit Australia?
If you're wanting to meet a lot of tourists and aren't playing with a budget, the summer (our winter) months are probably the best time to visit. But if you're oaky with more mild temperatures and want to save a buck or two, the spring or fall is equally good times to visit the Land Down Under.
Either way, you're sure to have an amazing trip.
Visiting Australia: Wrap Up
The best time to visit Australia isn't a one-size-fits-all topic. Depending on your budget, the time of year you can visit due to work constraints, and what you're wanting to do when you visit the country all play a role in deciding when to go.
Do more research on this massive continent and determine an itinerary, then match that to the best time of year (and city within Australia) to give yourself the best trip possible.
Bon, voyage!
Becky
Newly middle-aged wife of 1, Mom of 3, Grandma of 2. A professional blogger who has lived in 3 places since losing her home to a house fire in October 2018 with her husband. Becky appreciates being self-employed which has allowed her to work from 'anywhere'. Life is better when you can laugh. As you can tell by her Facebook page where she keeps the humor memes going daily. Becky looks forward to the upcoming new year. It will be fun to see what 2020 holds.