Creating A Safe Home For Your Pet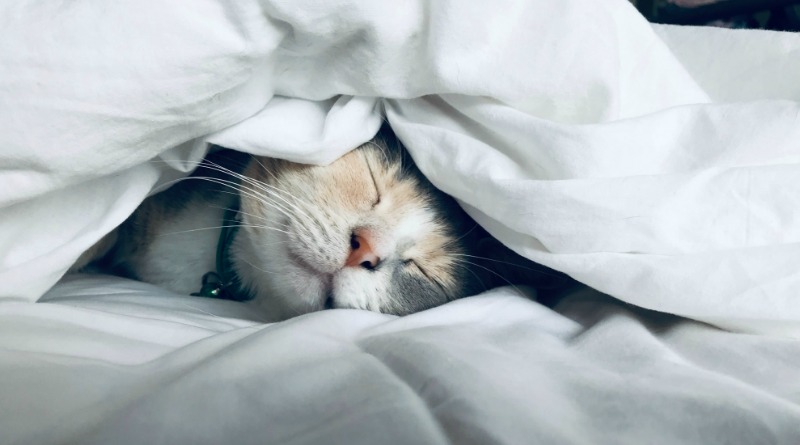 Becky
Newly middle-aged wife of 1, Mom of 3, Grandma of…
Bringing a new pet home is an exciting time. There's a lot for you to look forward to, but it's also an exciting time for your pet as they discover their forever home. 
When bringing home a new pet, there's a lot you'll need to think about to make sure your home is as safe and welcoming as possible. For puppies and kittens especially, a new home also means leaving their mother behind, so you'll want to do what you can to make the transition as stress-free as possible.
Take a look at the following tips for creating a safe home for your pet.
Create a safe space for them that's theirs
Coming into a new home can be overwhelming, and it's important that pets have space within the home to call their own and feel safe in. A comfortable bed is a great start, but you can also look at things such as creating a den area and making sure that where they sleep is warm and free from noise. A heavy-duty dog crate is an ideal den for a puppy, and if you cover it with blankets, it will give them somewhere safe for when they want some time to themselves or are feeling frightened. Fill your pet's new space with toys and fun things and they'll soon feel right at home. This guide on dog doors is perfect for the new pet owner to make sure their furry friend has an easy way to get inside and out when needed.
Make sure your home is pet-proof
There's a lot you can take for granted when it comes to your home. Pets don't understand when things are out of bounds, at first, and they also don't understand what things can harm them. Pet-proof your home by making sure that anything hazardous is put away – including cables, cleaning products, etc. This will not only keep them safe in your home but make sure your home stays safe from your pet too! 
Help them adjust
Getting used to a new home is a big adjustment for any pet, so you don't want to leave them to it in the first few weeks. Spend the first couple of weeks with them and build up the time that they're left alone. When you go out, make sure they're in a safe place with plenty to keep them occupied as needed. Some tips to help your pets get through the first few nights can help you handle what could be some sleepless nights to start with. 
Don't get complacent with their safety
As time goes on, you'll probably be thinking that your pet is used to your home and that there's nothing to worry about. But you can never be too careful around a curious pet! Remember to keep a close eye on things whenever you're cleaning or tidying up. Never leave your pet alone in a room that features something that can harm them. This is especially important when dealing with cats who are experts at getting to high or difficult places. 
With the right approach, you can make sure your pet feels right at home from the beginning. Pets are wonderful additions to your family, so give them the welcome they deserve. 
Becky
Newly middle-aged wife of 1, Mom of 3, Grandma of 2. A professional blogger who has lived in 3 places since losing her home to a house fire in October 2018 with her husband. Becky appreciates being self-employed which has allowed her to work from 'anywhere'. Life is better when you can laugh. As you can tell by her Facebook page where she keeps the humor memes going daily. Becky looks forward to the upcoming new year. It will be fun to see what 2020 holds.