How To Plan The Perfect Valentines Day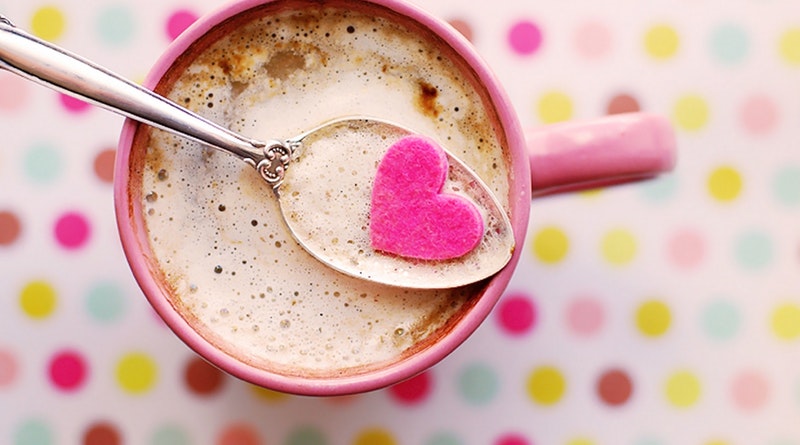 Becky
Newly middle-aged wife of 1, Mom of 3, Grandma of…
That time of the year is fast approaching when romance is truly in the air. Valentine's day is the first occasion that we see after celebrating Christmas and welcoming the changes that come with the new year. This means that it can sometimes be an afterthought whereas it always pays to plan far in advance, especially if you want to plan a trip away. It won't be long before we start to see Valentine's cards and gifts appearing all over the stores and online. So now could be the time to start planning and looking for the right way to show your loved one just how much you care about them. Sometimes people just aren't romantic, it doesn't matter how much love they feel inside, they can often find it difficult to find ways to show their loved one their true feelings in a way that will impress them. There's no shame whatsoever in looking for help when it comes to being romantic, there are so many different ways of expressing it, so it's not uncommon for it to be found confusing. 
In fact, people who have to be in long term relationships will tell you that the more you become familiar with someone the more you begin to realize that there is a wide range of things you don't know about love and relationships and there's a million and one ways to show someone you care. This can sometimes daunt even the most romantic and prepared person. However, planning a lovely, romantic Valentine's day is something that you can easily research with plenty of time. Even if you're not overly romantic, planning could be your way of really thinking about how you can show your loved one how much they mean to you. 
Have a look below at some of the ways you can help plan the perfect Valentines day: 
Have A Plan In Place Far In Advance 
Something that a lot of us tend to do is fall into the trap of leaving things to the last minute, whether it's losing weight for a special occasion, Christmas present shopping or Valentine's day, it's a bad habit for many. You don't really want to be frantically piecing together some sort of plan and hunt for a last-minute just days before, do you? You will find that restaurants are booked up, there are slim pickings for cards and gifts which could lead to disappointment. Allow yourself the time to plan the date and plan the little details that will make it special for you and your partner. It's often the little details that mean the most. If you need to make reservations these need to be in advance, a few weeks into the new year is a good time to think about this. Shopping for gifts around a week before will mean that you avoid the rush and book a getaway that could be booked even a year in advance. If you have a solid plan in place, you're bound to be a lot less stressed on the day which will leave you to enjoy it more. 
Little Things Should Come First 
Aside from making any restaurant bookings or ordering a gift early so everything is ready by the time Valentine's day approaches, the next important thing to focus on is the finer details and finishing touches. Some of the little things you could get ready ahead of time include: 
Writing a love letter

Buying a card

Putting together a romantic playlist

Get nice gift wrap, boxes or gift bags 

Arrange flowers 

Think about

Valentines Day Candy Bars 

Sexy lingerie 

Small gifts like perfume and soap
Having these smaller details planned and in place in advance will allow you to focus more on the enjoyment of the time spent with your partner. 
Craft A Gift 
It's no secret that there a massive range of generic gifts available, you should try to avoid clichés and focus on something your significant other would really want or cares about. Why not think about crafting a gift such as a gift basket. You can include the generic heart-shaped items, teddy bears, roses, chocolates, etc and then add in items that really show that you understand who your partner is and what they care about. Perhaps tickets to a favorite show or a picture of both of you on a romantic holiday. 
Dining In or Eating Out 
Both eating out and dining in have strengths and weaknesses, so the choice is going to depend on the couple and the situation. For a restaurant, you will need to make a reservation far in advance, it can be rather expensive on Valentine's day however the meals and atmosphere can be amazing, with a lot of fo restaurants providing a specially themed menu, with the additional bit of entertainment. Whereas cooking at home is a far more personal event that allows you to be creative, however, if you don't know your way around a kitchen, it can quickly turn disastrous. Whichever option you choose, you need to give some thought about the choices of food and have a focus on the desert. Although people often joke about their partner being all the desert they need, it's scientifically proven that deserts do cause hormones that relate to the pleasure feeling being released in the brain, and it's the perfect excuse to get close and share. Why not have a look at the different recipes are available on platforms such as Pinterest and have a practice perfecting them before the evening. Planning a tailored meal that includes both of your favorites is bound to impress. Don't forget about adding something nice to drink like a favorite bottle of wine or another favorite drink of choice. Another nice touch is again to think about the finer details and decorate the table in a romantic way, you could add rose petals, create a nice ambiance with candles and even create a romantic centerpiece with flowers. 
Impress With Your Dress 
This area is important. Whether you're a couple just starting out or mature lovers who have stuck it out through the good and bad for years, being presentable is a crucial part of showing you care about the other person. Although it's a basic principle to look after yourself with grooming, the fact that you are trying to look your best can show the other person that you're making an effort for them and you care about how they see you. This shows an element of empathy and trying to please them. Both of you looking at your best is also going to create some passion. You could even bring an element of this into your gift planning, from choosing a nice outfit for your partner through to choosing some luxury underwear is an added touch to planning the perfect Valentine's Day. You could also go one step further and spend the day leading up to the evening shopping for a nice outfit for you both together. There is something nice about helping each other pick an outfit that you know you're going to impress in. 
.Remember that your plans should always be personal to you and your partner. Know one's day needs to be the same, although you can use similar methods you should always try to make it unique. These are just a few ways to help you plan the perfect Valentine's Day. Do you have any hints and tips that you could share in the comments below? 
Becky
Newly middle-aged wife of 1, Mom of 3, Grandma of 2. A professional blogger who has lived in 3 places since losing her home to a house fire in October 2018 with her husband. Becky appreciates being self-employed which has allowed her to work from 'anywhere'. Life is better when you can laugh. As you can tell by her Facebook page where she keeps the humor memes going daily. Becky looks forward to the upcoming new year. It will be fun to see what 2020 holds.