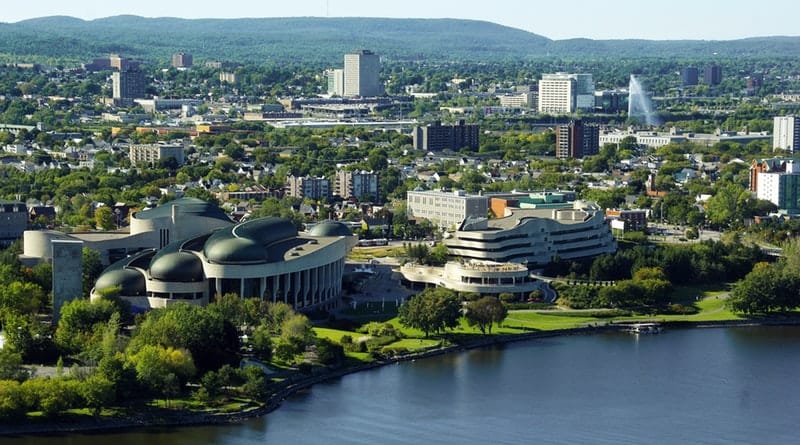 Becky
Wife, mother, grandma, blogger, all wrapped into one person, although…

Canada has everything a tourist could ever need for a dream holiday. Breath-taking natural beauty, unexplored backcountry, vibrant cosmopolitan cities and a laid-back attitude towards life. The weather might not permit sunbathing. But the wildlife, scenery, and chances to experience the diverse landscape and wildlife certainly make up for what it lacks in beaches. Here's why Canada should be on your list of must-visit places in 2018.
The Diversity in Landscapes
If you look at a map, Canada is enormous. It covers a vast area of landmass reaching from the northern border with the United States to the Arctic Circle. And the diversity in the landscapes is about as big as the country itself. You'll find mountains and valleys in the Canadian Rockies, prairies stretching into infinity, lakes, coves and sea caves. And let's not forget Niagara Falls. The Northern Lights are visible in parts of Canada too, especially in the midst of winter. Several outdoor activities including hiking, mountain climbing, and white water rafting are favorite pastimes too.
The Diversity in Wildlife
Because of its enormous size and variations in landscapes and habitats, Canada has hundreds of species of wildlife. Depending on where you visit, you can see bears, reindeers, wolves, lemmings, mountain lions, and coyotes. The surrounding oceans are also home to no less than 33 species of migratory whales, which are sometimes visible from the shore at certain times of the year. If you want to experience the very best of Canada's wildlife, join one of the many safaris or tours. Visitors often rate the experience of seeing whales swimming in the sea or polar bears roaming around in their natural habitats as the highlight of their holiday.
The Canadian Hospitality
Canadians have a reputation for being some of the friendliest people on the planet. Almost every person you'll meet will be open and welcoming to tourists. You can count on them to help you out in times of need. When you go to some of the less-visited places, you might very well be invited to someone's home while they cook for you. Go out alone, and come back with new friends. And after spending time in their country, you'll understand their infectious nature and fall in love with the legendary hospitality.
You'll Feel Safe
Tourists in the United States or parts of Western Europe may feel like they're always at risk of pickpockets or theft. Crime rates are high in Canada's southern neighbor, and petty crime is a major problem in cities across the Atlantic. But, Canada feels completely safe. You won't have to worry about falling for scams or losing your possessions on the bus. If you're lost, the locals will go out of their way to help you rather than try to take advantage. And because of the low levels of crime, Canada is a hotspot for solo female travelers.
What are You Waiting For?
Now you're convinced, it's time to get online and start planning your dream trip to Canada. And enter this fun competition by taking a photograph of an animal in its natural habitat and have a chance to win £500 travel vouchers. Who knows, you may be the lucky one who can make their dream of visiting Canada come true.
Becky
Wife, mother, grandma, blogger, all wrapped into one person, although it does not define her these are roles that are important to her. From empty nesters to living with our oldest and 2 grandchildren while our house is rebuilt after a house fire in 10/2018 my life is something new each day.