Catch The Attention of Customers With These Simple Yet Effective Ways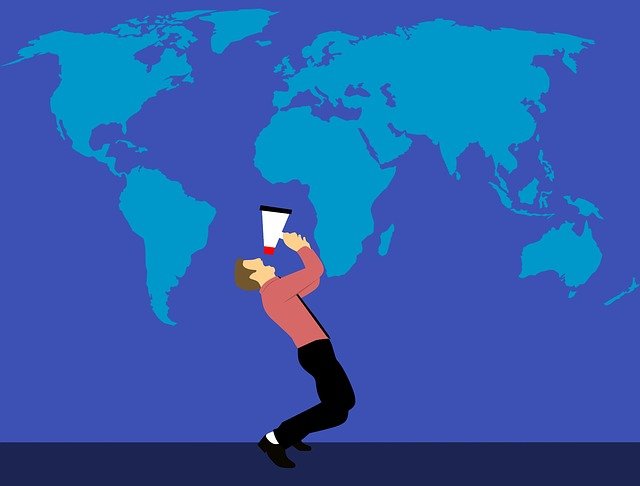 To run a successful business, you need to have a steady flow of clients. Most entrepreneurs spend a lot of money on various strategies to boost sales and attract new customers. Some of these strategies might work. However, all you need to do to bring in more customers is to employ strategies that are appealing and are likely to attract the attention of your prospective customers. Mostly this involves investing in visual marketing, things that the client can relate to. Different customers respond to different stimuli when it comes to marketing.
Here are a few tips you can employ to catch the attention of customers.
Maximize on client data
To catch the attention of your customers, you need to first understand who your target audience is, their preferences, and tastes; this way, you can come up with an elaborate marketing strategy. It is difficult to come up with a campaign that can catch the attention of prospects without having a clear vision of who you are dealing with. Once you get a lock on your audience, it will be easy to tailor your message to resonate with your target audience.
With the appropriate data in your hands, you can even segment your marketing campaign to serve the different groups. Focus your attention on data such as personal characteristics- the age, gender, marital status, and location of your prospects.
Professional role– the industry they work in.
Values and goals– their personal and professional goals, not forgetting things they hold value in their lives.
Pain point– challenges they are facing.
Influences and sources– the content they consume, where they source it, and what or who influences them.
Being able to answer these questions gives you the ability to come up with a campaign capable of reaching your target audience. This can, in turn, evolve into buying customers.
Get referrals and recommendations.
In most cases, many businesses find it difficult to bring in new clients compared to retaining the regulars. You should, however, identify the important role the current regular customer has in your business.
It is these customers that can become effective brand ambassadors within their respective circles. They can do this by spreading information on your business by word of mouth. Word of mouth is proven to be one of the best marketing strategies when it comes to increasing your client base.
A significant number of customers value the referrals and recommendations given by people close to them. To maximize this trend, start a referral program by giving incentives to your regular customers. Encourage your customers to review their reviews on your official website. Employ the services of influencers and trendsetters within your niche. Most importantly, engage with your customers to come up with authentic content that identifies with your target audience.
Use digital signage
Digital signage is the use of audio and visual content to advertise your business. This marketing strategy utilizes LED screens, billboards, and other LED technologies to advertise your business. To set up digital signage Melbourne, you need to locate the signs within your service area strategically. Some of the common locations include sidewalks, malls, and even billboards. Make sure your designer comes up with an eye-catching design, something that speaks of your brand. For example, they can use colours that your niche can easily relate to your brand.
Digital signage, in most cases, is used to display information regarding the business, i.e., directions, services, and products offered, or even the operational hours.
Position yourself as an expert
To catch the attention of prospects, you need to position yourself as a credible and trustworthy source of information. This process may take time, but once you build your reputation, people will easily do business with you and even recommend other clients.
To increase your chances, you can set up a blog, write guest posts, set up webinars and podcasts, engage your prospects, or even utilize social media accounts such as Twitter to facilitate growth.
Hold-in person events
Reaching people through social media and other online platforms can seem like a good option. However, this may not be as effective as hosting in-house events. Most startups and small businesses have been known to leverage this practice to their advantage. This way, they can directly communicate to their niche and even grow their network for a long-term business relationship. These events could include events such as tasting or even contests with prizes.
Be visible locally
This is with regards to the online web searches. You need to employ the right SEO strategy to increase your google search rankings. This way, customers within your service area will find it easy to recognize you and even do business with you. Ensure your website is sufficiently optimized to boost your rankings.
Share messages that are hard to ignore
Most businesses flood their websites with bulky content that can prove boring to the reader. Instead, use your communication channels to relay messages that are difficult to ignore. This could include insights and visual content.