Choosing The Right Type of Website For Your Next Project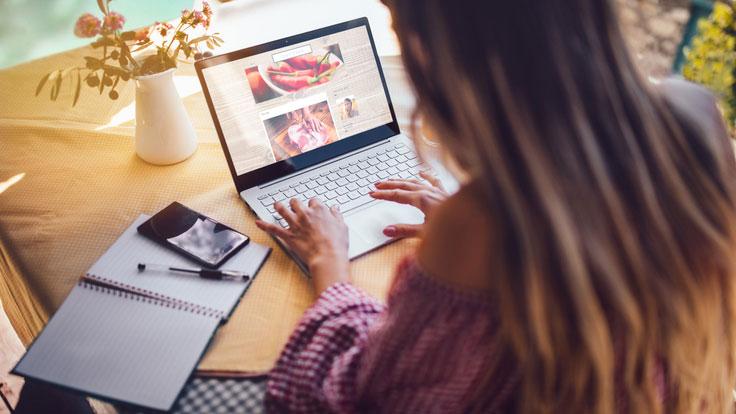 If you're looking to start a new web project, one of the first and most important decisions you'll have to make is working out which type of site is right for you and your venture. While many people consider websites to be mostly similar to one another, actually there are numerous differences between the styles commonly available today. Sometimes you need to spend so much time to choose the one that is good for you. In order not to lose much time you can hire an experienced agency that will do everything for you. However, it is important to go for the one that has enough experience. What we suggest is that you look at the previous projects done and then decide which web design agency to hire. There are a number of web design agencies; from ThinkCompany, 500Designs to Linecore.

As well as selecting the type of site, you should also remember you will need to choose which Content Management System (CMS) to use to power your pages and additionally make sure the site layout is built to a Responsive Format (i.e. scales to different screen sizes).
If the above seems a little daunting or overwhelming, it may also be a good idea to consult with a skilled design firm like bigmachineagency.com who will give you comprehensive advice on all aspects of the production and help you decide which type of site will work best for you. Successful web production is a highly detailed and involved process, so there's no harm in seeking guidance from the experts.
The main types of website online today
The accepted rule is there are eight different main types of website online today – each with its own design conventions and programming requirements:
Single-page sites: In recent years, there has been a growing trend toward single-page designs with anchor links directing users to specific sections of the main page. A single page design is exactly as the name suggests – one page containing all the required text, images and other relevant media. A single page site works best for smaller or highly specialized companies.
Landing pages: A landing page is also a single page site – but is normally very short on content and has one specific aim. Landing pages mostly feature a prominent Call-To-Action prompt to encourage the user to do something, e.g. start a free trial or sign up for a service.
Magazine-type websites: As you would expect from the name, a magazine site replicates a real-world printed magazine with the focus being on features and articles. Magazine sites have become increasingly common as the publishing world has moved away from print to the online environment. A magazine-type site works best for organizations wanting to impart a lot of information, e.g. universities or companies with a lot of data.
E-commerce sites: The main aim of an e-commerce site is to sell. Consequently, products will be placed front and center on the homepage and throughout. Classifications will split items to make it easier for users to find and buy the merchandise they need.
Directory sites: A directory site is a listing website, mostly used to promote other products or businesses. On the grandest scale, Google could be considered a directory site although they're more common for specific sectors, e.g. directories of local dentists, accountants, etc.
Blog sites: Blogs started mostly as a personal publishing platform but have since developed into one of the most common types of website, being used by companies and individuals alike. Companies often set up blog sites to complement their main content by way of regular articles or news stories.
Portfolio sites: A portfolio site is an ideal choice for companies looking to showcase their best work and are suitable for pretty much any industry. The advantage of portfolio sites is they don't need to be updated regularly and can offer far more design flair than other forms of the website.
Social media websites: In a relatively short time, social media sites have turned traditional web design on its head and helped democratize publishing online. Nowadays, anyone can set up a social media page in a matter of minutes and start broadcasting to the world. While you can't change the overall layout of the social media site, you can still add a little design flair in the form of images and videos. In the social age, companies are expected to have a strong presence across the main channels.