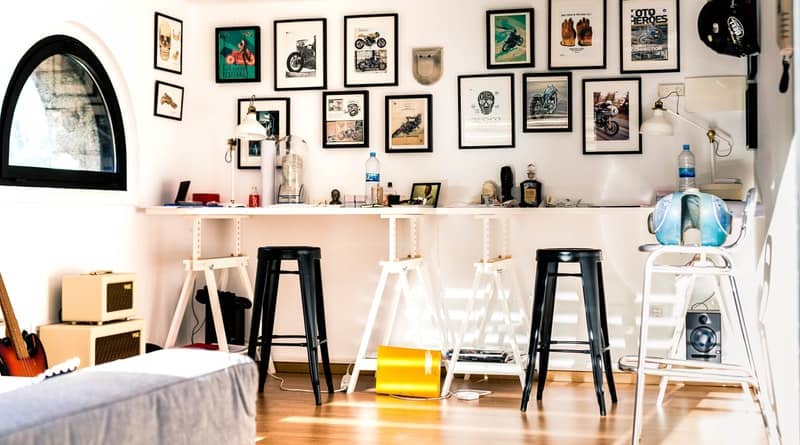 Becky
Wife, mother, grandma, blogger, all wrapped into one person, although…

These days, life is pretty stressful. Now, more than ever, having a peaceful and blissful living space to retreat to is essential. You want to shut out the negativity and foster a sense of peace and prosperity in your own sanctuary space. The problem is, you don't exactly have that quiet, peaceful retreat anywhere in your home. Is there a way you can create something that will lead you to spend time relaxing and reflecting on the things that matter most and the things that bring you peace? Let's look at some of the ways you can turn space inside or outside your house into an enjoyable and peaceful place.
Find a New Purpose for an Old Space
When you first purchased your home, one of the selling features was the extra living area in the front of the house. You used that space as a good playspot for your children as it worked well to allow you to see them at all times and keep all their toys in one place. Now that they are older and have replaced dolls and cars with iPads and phones, you find that the once busy space goes virtually unused. See if you can rework the area to turn it into a little retreat. Replace the bulkier furniture pieces with small and minimal pieces. Fill a bookshelf with spiritual guides and prayer maps like those on The Way International. A corner is a perfect place for a chaise where you can reflect on the day and engage in some thoughtful prayer. Get a divider if you must to signal to the others in your home that when the screen is closed, you are in your sanctuary and are not to be disturbed.
Look Outside to Create a Quiet Nook
Your yard is a bustling hub of activity, but there is that one corner that hardly gets any attention. You've been thinking about starting a garden in that spot for a while now. If taking care of a garden of any kind sounds up your alley, it may just be the perfect way to regain some peace and relaxation in the midst of the busy. You can purchase or build a raised garden and fill it with beautiful plants and flowers perfect for your particular climate. If eating what you grow sounds more your speed, then create a vegetable garden and fill your family with home-grown organic food, and your heart and soul with a time of peace.
The Master Bedroom
The place where you may have the best potential to create your own space is in the master suite. That's because it is oversized and a quarter of the room goes mostly unused. Find a comfy chair for reading by the window or find a rollaway mat for practicing meditation and yoga. Any space that you can claim as yours will be the perfect one for your spiritual needs.
Turning an area of your home into a quiet and peaceful space starts with finding the perfect spot. Once you have that, you can make it into whatever you envision.
Becky
Wife, mother, grandma, blogger, all wrapped into one person, although it does not define her these are roles that are important to her. From empty nesters to living with our oldest and 2 grandchildren while our house is rebuilt after a house fire in 10/2018 my life is something new each day.