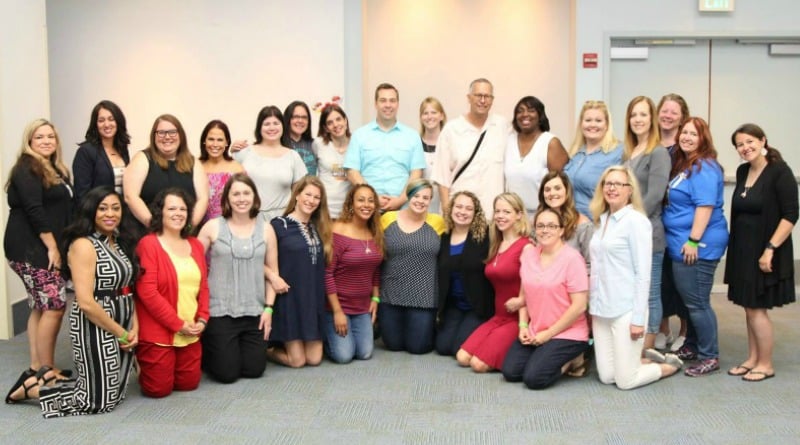 Becky
Newly middle-aged wife of 1, Mom of 3, Grandma of…

One of the things I love about my trips with Pixar is sitting down and listening to the director and producer talk about the making of a movie. This interview was no different with Director Brian Fee & Producer Kevin Reher. We were able to sit and listen to them answer questions for about 25 minutes and it went by way too fast. Kind of like Cruz Ramirez's car in Cars 3.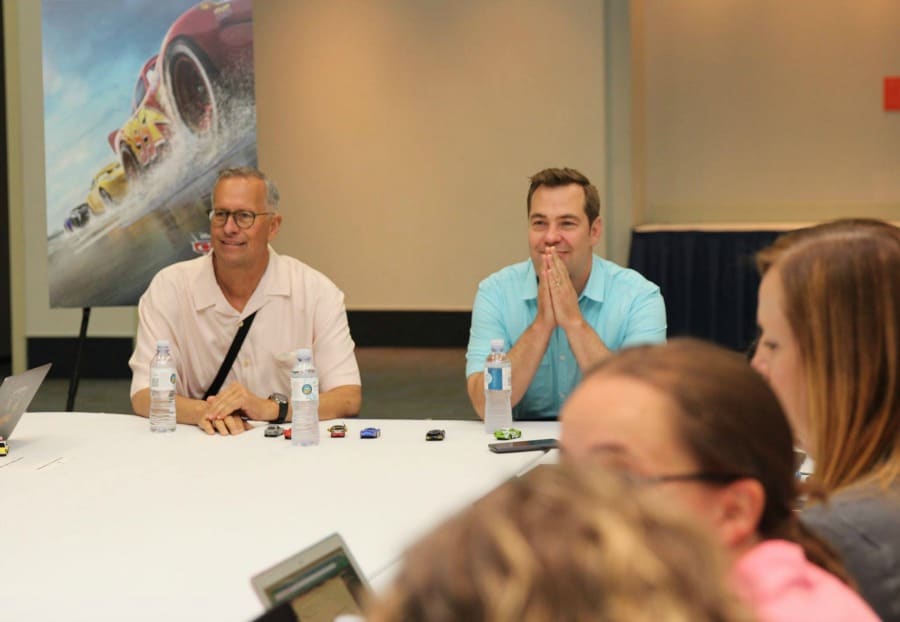 I Have the Inside Track on Cars 3
Cars 3 started production in 2011. 6 years ago! I always find it amazing just how long it takes for an animated movie from start to finish.
The character of Cruz started out to be a male driver and not a female driver.
Cruz Ramirez's story was partially taken from actor Cristela Alonzo's life. Once John Lasseter heard her story while talking to her he felt it was an important key to this story.
With a new rendering machine, they now can make scenes look 'real'. In the first Cars movie all of the set had to be drawn by hand. This new rendering machine now enables them to capture more realism in the scenes. "They want you to be able to smell the grass", or at least think you are.
The animators had to remember that these were 4,000-pound cars, the suspension couldn't look rubbery or bouncy. Sometimes they had to dial it back to capture how they appeared on the screen.
It took a village to make this film. Their crew ended up being 250 people by the time all was said and done.
Kevin Reher said that 'movies never get finished, they just come out', and that is how he feels about Cars 3.
Lea DeLaria was 1 of 2 people they had looked into for the part of Miss Fritter. They really wanted her so they sent her some of her storylines and she did her casting call on her iPhone and sent it back.
A voice actor has to be able to tell the story with their voice, not their facial expressions since no one sees that. For instance the part of Natalie Certain (played by Kerry Washington), there had to be no question that she was a confident, a smart actor, accomplished and no bull. You have to get it right from the start since the supporting characters do not have time to have a background and where they came from or why they are there.
Actors also can improvise, so when an actor says can I try it a different way they let them. Sometimes it doesn't work but sometimes it does and that is the best.
Owen Wilson will do lines and say, would McQueen really say it that way? You figure he has been playing McQueen since the first Cars movie went into production. So it is always great to have the voice actors input.
Both Brian and Kevin were happy that no one came back to them thinking that Cruz and McQueen were anything more than mentor and mentee.

The Best is Yet to Come
Brian Fee talked to us about losing his Mom. He told us that you have that moment where you get just a little scared that everything you've ever known is kind of dropping. Then he came to the realization that he has 2 daughters and he is their safety net. Which gave him a sense of purpose in his own life. He looks at McQueen on that same transition. You may be losing something but yet the bet is yet to come.
Director Brian Fee Shares a Personal Story
Brian shared a little story with us about himself and his two daughters which happened quite a few years ago…..
His daughters draw pictures, and they look at the professional drawings, and Brian told them the only difference is they went to school (the professionals). So one Saturday Brian set up one of his daughter's American Dolls and told them he was going to paint her. Within 20 minutes or so they lost interest.
He spent hours, and he didn't get quite done. He showed them and they said that's cool. Brian said "if I was going to paint something on a Saturday afternoon he didn't think it would be an American doll. He doesn't have a lot of personal time anymore…….
A week later he goes into his daughter's room, and she has papers on the floor and her stuffed animals and she was drawing their portrait. (he gets emotional) in that moment it might have been the most important painting he had ever done when he did that painting of the American Doll.
That is where he wanted to show McQueen terrified of losing the most joy in his racing, but realizing that helping someone else do it is even more powerful.
Producer Kevin Reher's Story
For Kevin, it was the Doc Hudson McQueen relationship. Kevin lost his Dad before the first Cars movie even came out. Between his brother and himself, he was the car kid, and his brother was the sports kid. So it would have been great if Kevin's Dad could have seen these movies. So the whole McQueen Doc stuff just slays him. So Kevin thought, "What would serve the story"- what line…. He felt that Doc Hudson's line to McQueen was the best. "You think I quit? They quit on me."
I truly enjoyed all that I learned about with the behind the scenes information. It always makes me think a bit more when watching an animated movie just how much goes into the making of them.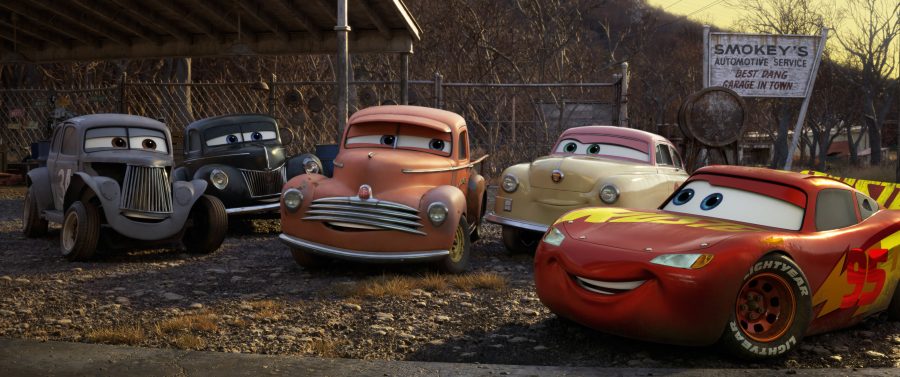 Cars 3 arrived in theaters on June 16!
About the Movie Cars 3
DISNEY•PIXAR
Like CARS on Facebook
Follow CARS on Twitter:
Follow CARS on Instagram
Subscribe to the Disney/Pixar YouTube channel here
Visit the official CARS 3 website here
U.S. Release Date: June 16, 2017
Voice Cast: Owen Wilson, Cristela Alonzo, Armie Hammer
Director: Brian Fee
Producer: Kevin Reher
Blindsided by a new generation of blazing-fast racers, the legendary Lightning McQueen (voice of Owen Wilson) is suddenly pushed out of the sport he loves. To get back in the game, he will need the help of an eager young race technician, Cruz Ramirez (voice of Cristela Alonzo), with her own plan to win, plus inspiration from the late/ Fabulous Hudson Hornet and a few unexpected turns. Proving that #95 isn't through yet will test the heart of a champion on Piston Cup Racing's biggest stage!
Directed by Brian Fee (storyboard artist "Cars," "Cars 2") and produced by Kevin Reher ("A Bug's Life," "La Luna" short), "Cars 3" cruises into theaters on June 16, 2017.
NOTES:

• "Cars" (2006) and "Cars 2" (2011) took in more than $1 billion in combined worldwide box office.
• "Cars" won a Golden Globe® for best-animated feature film and two Annie Awards for best-animated feature and best music in an animated feature production. Composer Randy Newman won a Grammy® for best song written for motion picture, television or other visual media ("Our Town"). The film was nominated for an Oscar® for best-animated feature film, as well as best achievement in music written for motion pictures, original song ("Our Town").
• "Cars 2" was nominated for a Golden Globe® for best-animated feature film, in addition to a host of other industry nominations.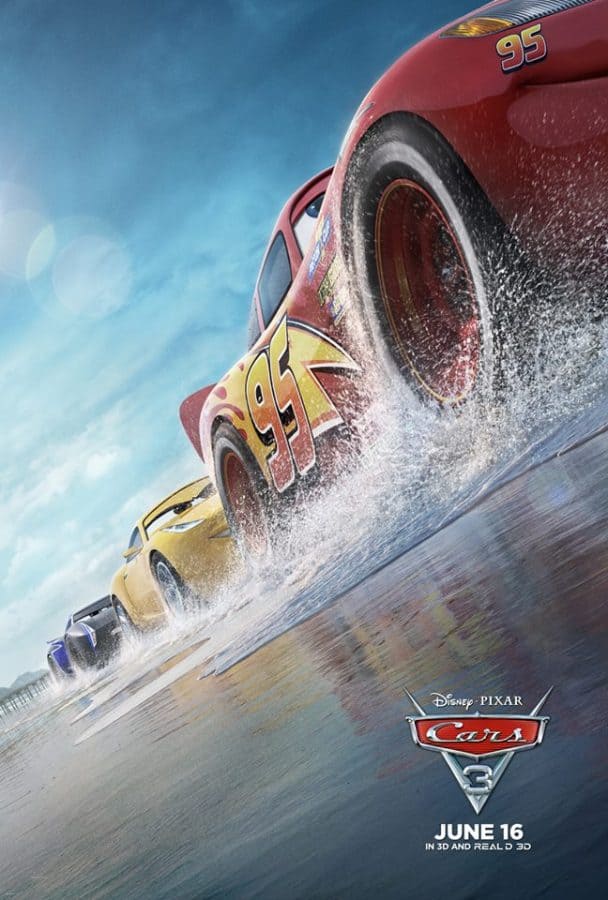 Stay Tuned for my last post review with the Producer & Director of the film short LOU tomorrow 6/23.
**Disclosure: Disney Pixar sent me to Anaheim California for an all expenses paid trip to cover press with 24 other bloggers. All opinions are mine.**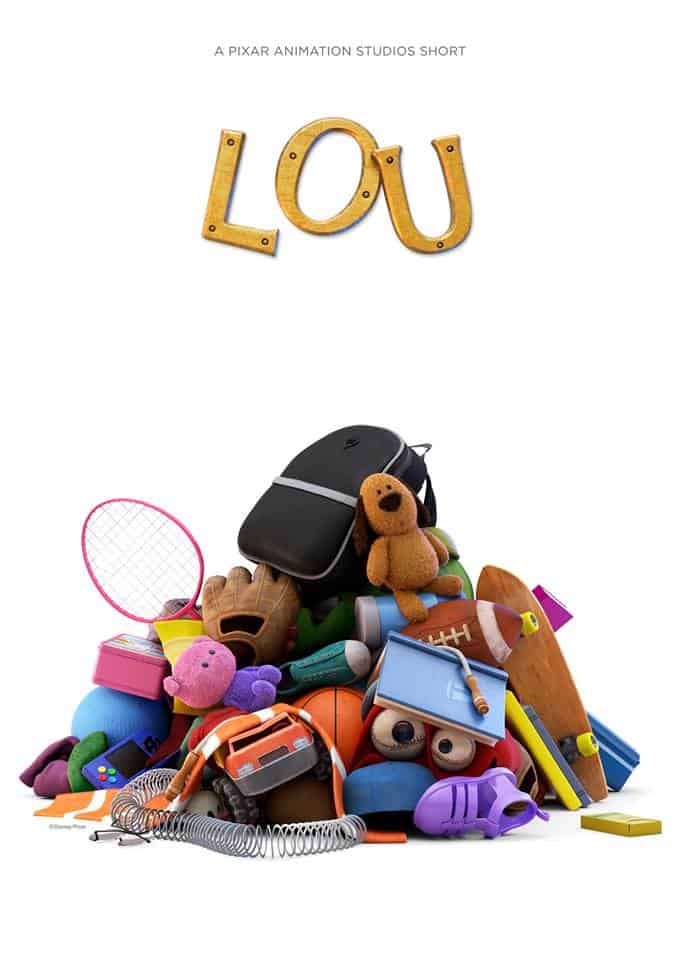 Becky
Newly middle-aged wife of 1, Mom of 3, Grandma of 2. A professional blogger who has lived in 3 places since losing her home to a house fire in October 2018 with her husband. Becky appreciates being self-employed which has allowed her to work from 'anywhere'. Life is better when you can laugh. As you can tell by her Facebook page where she keeps the humor memes going daily. Becky looks forward to the upcoming new year. It will be fun to see what 2020 holds.