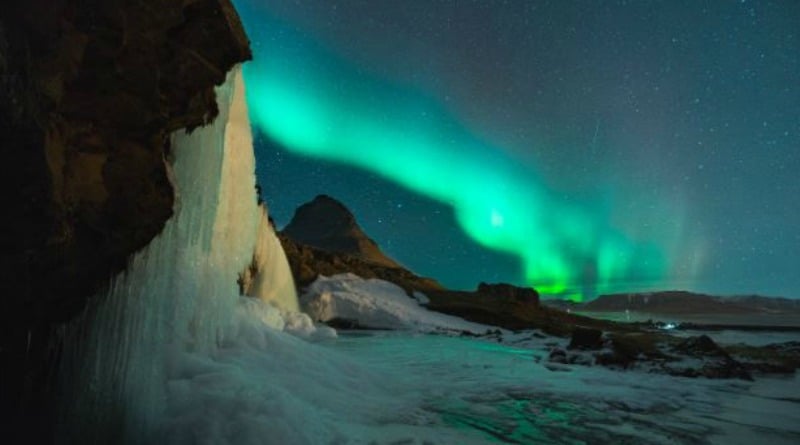 Becky
Newly middle-aged wife of 1, Mom of 3, Grandma of…

When you are planning your trip to Iceland or a long weekend, you don't want to be left cramming in all of Iceland's exciting activities. Iceland captivates the imagination of many with its stunning landscapes, fun activities or a mixture of both. More people are traveling to this northern island for a long weekend getaway.
So, we have a list of things you need to know to make the most out of your getaway in Iceland. From the place of stay to the money, you will need and what all you would be doing there. We have everything covered.
Your stay is the most important
There are ample options when it comes to accommodation in Reykjavik, but for those who want to try some adventure, we recommend staying within the city limits. It will ensure you get the best tour service for your adventure activities. Plus, if you stay close to the center, you don't have to rely on any other transport.
If you are traveling during the winter, you can experience heavy snow storms that can make the walk into the city a little more challenging. Consider hotels with central locations that would also include breakfast as an option.
Beware of the island's notoriously high price of food and drinks. So it's a good idea to include Breakfast and lunch with the hotel if you want to save that extra money for Iceland's exciting excursions.
How much money??
How much money you need often depends on your preference. Everyone has different spending habits. If you want to eat out and enjoy Iceland to the maximum, then you need to fix a budget.
It is advisable to book all your excursions in advance to help you manage your funds. VAT is included as standard in most restaurants while tipping isn't required. However, a small token of gratuity always goes down well.
For those of you wanting to do Iceland on a tight budget just head to the supermarket. Grab some sandwiches or seek out the famous hotdog. Don't forget to carry your water bottle and a handy pocket knife for cutting fresh fruits on your trip. This way you will save some extra cash.
What do you do?
If you have planned only a few days, you don't want to miss out on Iceland's most iconic sites. Few things in the city are worth your time. If you are staying close to the capital, Reykjavik, then head straight to the harbor, and the enjoy the water by your side.
Here we have narrowed down some of the top marvels in Iceland.
Blue Lagoon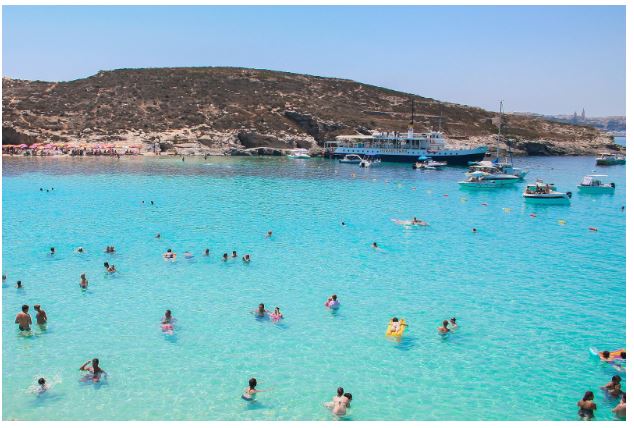 There's no better way to relax during your time in Iceland. Stepping into the Blue Lagoon area will make you feel like you just entered into a fairytale. The strangely colored blue water is due to a large amount of silica and sulfur. Just spend a morning or afternoon at the Blue Lagoon. If you are crazy, then go ahead and take a dip in the water. The geothermal water and the crisp, clean air are one of the best spa experiences in Iceland.
A tour of Northern lights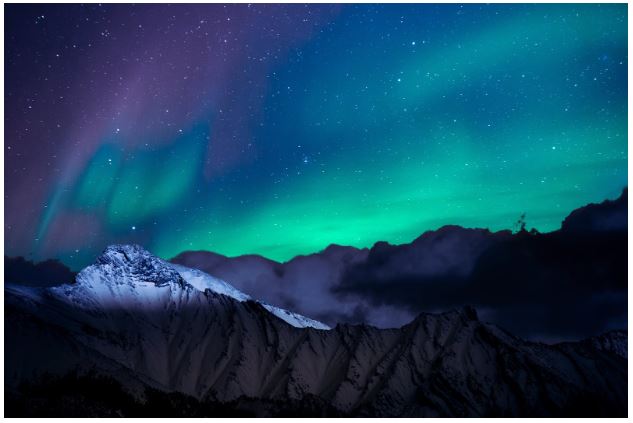 The Northern lights are the best night excursions. It is visible eight months of the year from the beginning of September to the end of April. The best light shows are usually found in the most remote corners of the landscape, making the experience all the more memorable. If you have only a couple of nights with you, most tour operators will offer you an opportunity to see them if the weather is good.
Landmannalaugar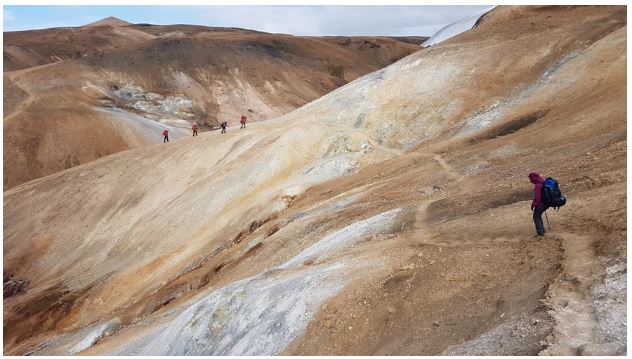 The place is home to many pristine and magical landscapes. From the crystal clear lakes to calming hot springs. You can find all the incredible natural phenomena in just one area.
Landmannalaugar has beautiful mountains with peaks that are made of mineral-filled lava. As the lava cools unusually, it creates splashes of rainbow colors. This place is only accessible in the summer months. Rest of the year the roads are closed.
Vestrahorn Mountain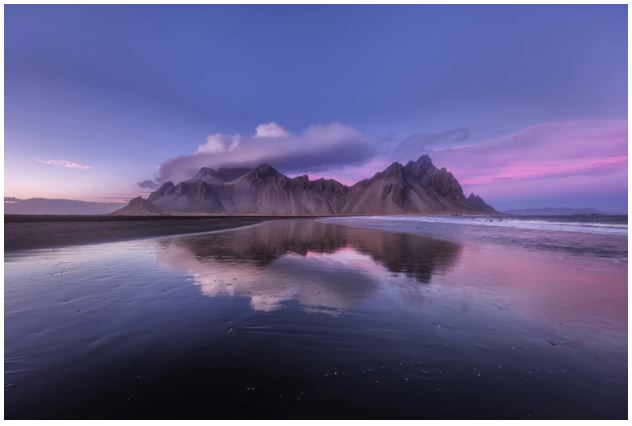 Vestrahorn, a 454m tall screen mountain is definitely one of the top spots. It is surrounded by a flat black sand beach that stretches out before you. It is one of the stunning peaks of Iceland.
It is open all through the year. But be prepared for cold and icy weather if you are planning your visit in Winter. You will be rewarded with snowy peaks, black ice reflections on water and moody skies.
Couple of things you should know
Before you head for your Icelandic getaway there are a few things you should know:
Always make sure to use some type of navigation. Remember if you have only a few days then getting lost is not an option.

If you want to visit Blue Lagoon, then we suggest you book in advance. As it is the country's most popular destination, it can get busy.

Pack your stuff considering the climate. If you are planning your travel in Winter, make sure to be prepared, as Iceland is known for its cold climate.
Enjoy your weekend getaway with soaking up everything that Iceland has to offer.
Becky
Newly middle-aged wife of 1, Mom of 3, Grandma of 2. A professional blogger who has lived in 3 places since losing her home to a house fire in October 2018 with her husband. Becky appreciates being self-employed which has allowed her to work from 'anywhere'. Life is better when you can laugh. As you can tell by her Facebook page where she keeps the humor memes going daily. Becky looks forward to the upcoming new year. It will be fun to see what 2020 holds.