Your Guide to Buying a Chain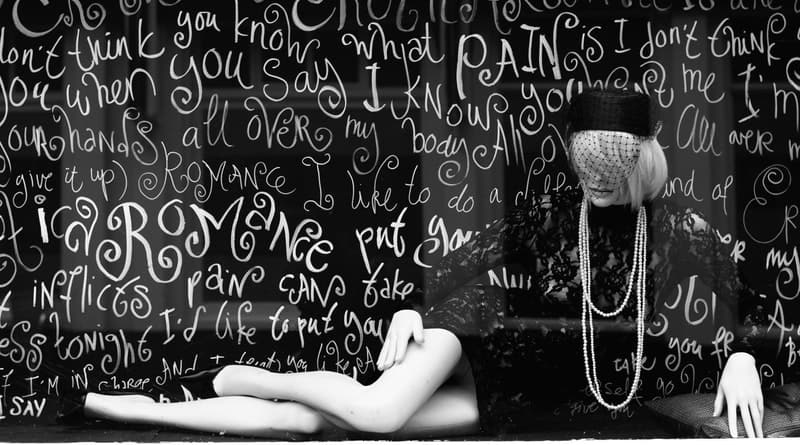 Becky
Newly middle-aged wife of 1, Mom of 3, Grandma of…
Choosing the right type of chain is a tedious task and if you want to buy one immediately and wear it tomorrow, it is even more difficult. However, you need to have some knowledge and information about choosing a chain that you will love to wear for many years to come. The length of the chain and the size of the link are not the only two things that matter when buying a chain. There is much more to it and you need to have the knowledge about it before you splurge on the chain.
Before you head out to buy a chain, you need to know what exactly are you looking for. Here is an all-inclusive guide to help you make the right decision.
Know your chain
If you simply walk into a store and say you want a gold chain, you will be presented with numerous types and styles of gold chains. This could lead to more confusion and you might end up spending your money on something you will never wear in the future. As compared to older days, the men's chain collection is expanding with each passing year and there are a lot of varieties for you to choose from. You will have to pay attention to different inlays, bails and pave of the chain. This is why it is important to understand the anatomy of the chain so as to pick the one that best fits your style.
Most of the time the bail of the chain goes unnoticed. Not many are aware of the importance of the same. The bail is what will attach a pendant so that you can change it and keep the same necklace. Bail is actually attached to a pendant and is not really a part of the chain. However, it does play an important role. If you pick a chain without looking at the bail, it might give an odd look to your necklace. You need to ensure that the bail matches the chain. It is ideal to buy a pendant that has a chain included but if you are only keen on buying a chain, the bail is not something you need to pay attention to.
Bails come in different sizes and styles which is why you need to match them to your chain. The basic gold and silver chains do not have a bail and you have nothing to worry about in that case. You cannot have a gold bail on a silver chain and a gold pendant, it will simply kill the look. Hence, if there is a pendant you want to wear, pay attention to the bail.
The inlay on a chain is the decorative space on which the chain has been set corresponding to the area where diamonds and stones lay. You need to ensure that if you are buying a silver chain, the inlay should be silver and if you are buying a gold chain, the inlay should be in gold. If you are making a customized chain, you need to worry about the inlay, otherwise, most bling chains come with a smooth inlay.
A lot of people have no idea what a pave in the chain is. You need to know this before you buy a chain for yourself. A pave setting in a chain is made up of the little diamonds or gemstones that are set close together. Every single gem or diamond is held in its place by the little beads and these beads fade into the background making it seem like a consistent surface. This is what the pave is all about. Although you do not need to spend a lot of time worrying about the pave, it helps to have the knowledge of the same. Most chains have pave that is intact and smooth.
Gone are the days when you could only wear a chain if you could afford a real one. Nowadays, no one has the time to decipher whether the chain is real or fake. All you need to think about is that your cuban link chain looks good on you. Even fake chains look as good as real ones. You need to decide if you want to spend all your money on a real chain or if you can carry a fake chain in the same style as a real one. No one will really know the difference unless the chain is taken to a specialist.
There are numerous styles and designs in gold cuban link chains and they look as real as any other chains. With Cuban link chain, it is all about how you style them. Whatever style and size of chain you pick, you need to be able to style it in a manner that it suits your personality and makes you look dapper.
Determine the length of the chain
It is simple to determine the length of a chain but the difficult part is deciding how long you would like to wear it. You need to know what length looks good on you and only then you will be able to choose a chain that is perfectly fit for you. Some of the common chain sizes include 20", 24", 30" and 36". If you wear chains occasionally and are not comfortable with a very short or long size, the ideal size is 24".
The best way to decide the length is by trying the chain and then judging how it looks on you. When you choose the right length of chain, you can ensure that it will not look awkward around your neck. Obtaining the right length of the chain is what will give you the perfect appearance, spend time considering varying lengths and choosing the perfect one.
Determine the thickness of the chain
Every individual desires a different style of the chain and looks for different lengths, material and thickness. You need to choose the thickness based on your frequency of use and your personal preference. The thickness will vary from one chain to another and from one material to the other. You can start off with a small thickness of 8mm and then increase it if you are comfortable with the same. You can also opt for delicate chains if you wish to add a pendant on it.
See Also
Combine the chain with a pendant
Your chain will have a completely different look and feel if you combine it with a pendant. If you choose a pendant which is of the same material as your chain, it will look elegant and classy. It is one of the most popular combinations and works well for any occasion. If you do not want to worry about buying a pendant separately, you can try the pendant at the time of purchasing a chain and buy both together. You can wear the chain without a pendant at times and with a pendant if you want a classy look.
Choose the pendant with care. There are numerous designs and styles available in the market and the trick is to choose the right type of pendant which blends with your personality. You can also opt for a customized pendant if you have anything specific in mind.
Match the outfit with your chain
The cuban link chain is unique and stylish. You need to match it with an appropriate outfit to ensure that it looks classy and makes you look stylish in it. When you choose the right chain for the outfit, you achieve the best style in the game. You have to pair the chain with an outfit that does not overpower the chain and is easy to carry. The outfit could be anything from a basic t shirt to a tuxedo.
The most important thing is to be confident in your own skin. Whatever outfit you choose to wear with the chain, you need to remain comfortable in it. Unless you walk with confidence, you will not be able to get the most out of the chain. Buying the chain might have been an easy process for you but pairing it with the right outfit can do the trick. Even if it is a basic gold chain, if it is paired with an elegant outfit, it will add to your personality.
It is advisable to scout the market for different types and styles of chain available. You need to understand your style and the frequency with which you will wear the chain. If you are only going to wear it on special occasions, you should invest in a premium quality chain that carries a slightly heavy look. If you want to wear it on a daily basis, you need to choose a chain that is light in weight and can blend in with literally anything you wear on a daily basis. It should stand out but not look over the top. Choose a chain that makes you feel stylish, confident and elegant at all times.
Becky
Newly middle-aged wife of 1, Mom of 3, Grandma of 2. A professional blogger who has lived in 3 places since losing her home to a house fire in October 2018 with her husband. Becky appreciates being self-employed which has allowed her to work from 'anywhere'. Life is better when you can laugh. As you can tell by her Facebook page where she keeps the humor memes going daily. Becky looks forward to the upcoming new year. It will be fun to see what 2020 holds.