The Novice's Guide to Buying Designer Brands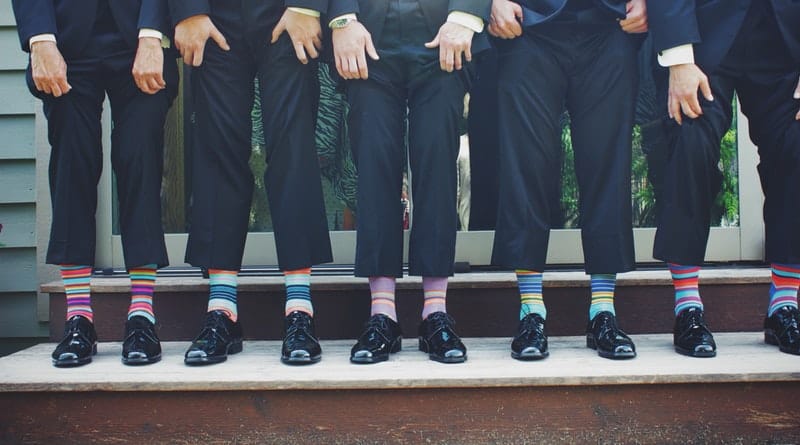 Becky
Newly middle-aged wife of 1, Mom of 3, Grandma of…
You may have heard the names Gucci, Prada, and Louis Vuitton before, but the average person doesn't have a closet filled with those brands. On top of being a bit expensive, these brands represent the epitome of exclusivity. You usually have to either go to one of their stores or a high-end department store to even be able to try them on. Lastly, there's the fact that they tend to sell out fast. Just because you have the money available to buy a Hermes purse doesn't mean you will be able to get one when you want. So when a person decides that they want to buy their very first luxury items they might be at a loss as to what to do. Here is how you can start snapping up luxury items when you have no practical experience.
What's Your Purpose?
Why do you want to start purchasing luxury brands? Have you just gotten a new job with a great salary? Are you wanting to impress a new crowd of uber-rich friends? Some people start buying luxury brands when they become more established in life and have attained all of their goals, such as buying a home and getting a car. Those that work in the entertainment industry enjoy luxury brands because they want to fit in, or rather, stand out. So really, you need to think about why you covet high-end designer brands before you go shopping.
Where Are You Going?
It is important to know what you intend on doing once you have a few new luxury pieces. While some designer items like evening gowns are really only suited for red carpet events, you can tone down or highlight various accessories and pieces of clothing for almost any setting. A Burberry coat can be worn every day in most cases and make you look very fashionable indeed. Have a couple of pair of Prada loafers? These shoes look great in the office and feel great on your shoes, especially when spending hours at a desk. From dinner parties to baby showers, you have to be careful if you want to look refined and not ostentatious.
What's In Your Closet?
There is nothing wrong with wearing designer labels together with lesser known brands. Shop at SSENSE to get discounted designer wears shipped directly to your home. Use their website to put together stylish looks that you can envision, enabling you to save yourself loads of time. In essence, you need to be creative when you are starting out buying high-end labels. It is unnecessary as well as impractical to wear nothing but designer wears. In fact, it is really best to use designer labels as your signature pieces. A cute designer scarf here and a pair of designer boots there will help to set off any look. Besides, there is nothing like being able to look in your closet and see lots and lots of variety.
Comparing Designers
The neat thing about getting into designer labels is that no two are the same. High-end brands not only have seasonal fashion shows to give shoppers a preview of their upcoming books, but they also have a signature aesthetic. Gucci is known for having iconic prints while Dolce and Gabanna are more colorful. When comparing designers truly think about what your style is. If you are more conservative, you will want to lean towards luxury brands that focus on the shape and cut of clothes. If you are eccentric, styles by Betsey Johnson would look great in your closet. Ultimately, it comes down to much more than price when you are comparing designer brands.
Improving Your Overall Look
Are you hoping that buying designer brands will make you look mature, sophisticated and elegant? A lot of people see an investment in more expensive clothes as an investment in themselves. By wearing clothes made with rich and lush fabrics, they basically say that they are worthy of the finer things in life. It might be more about being more trendy for you, but the fact of the matter is that you can improve your overall look simple by wearing designer clothes. Of course, you definitely need to be mindful of the entire package. In other words, throwing a designer coat on top of any old outfit isn't going to do. If you want to look better you have to work from the bottom up, paying attention to every styling detail.
Even as a novice you can pick up a great designer piece simply by shopping for what you look. Think about what you are lacking in your wardrobe right now. If it's tops and jackets, shop for those items first. If you need a few suits for the office, see what designers fit your body best. Everyone looks good when they wear clothes from the most popular designers in the world.
Becky
Newly middle-aged wife of 1, Mom of 3, Grandma of 2. A professional blogger who has lived in 3 places since losing her home to a house fire in October 2018 with her husband. Becky appreciates being self-employed which has allowed her to work from 'anywhere'. Life is better when you can laugh. As you can tell by her Facebook page where she keeps the humor memes going daily. Becky looks forward to the upcoming new year. It will be fun to see what 2020 holds.