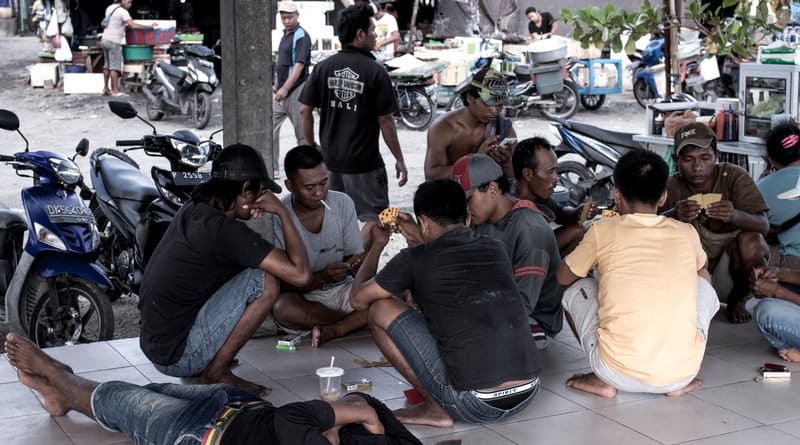 Becky
Wife, mother, grandma, blogger, all wrapped into one person, although…

Gambling laws are often separated into land-based casinos, online gambling or the banning of both. Likewise, the consequences of gambling in unauthorized locations vary too, from serious prosecutions to countries where locals still gamble through foreign sites without issue. In each continent, there are strict rules and areas where gambling isn't just legal but also a popular recreational activity.
Europe
Gambling in Europe is typically legal for most countries, with the only notable exception being Turkey as, like many Muslim countries, gambling isn't allowed. Countries including Russia, Poland, Czech Republic, Ukraine, and Switzerland have banned online gambling although many still take part through sites like Timeform.
South America
On the southern continent, there are divisions – most countries are ok with gambling, including Peru, Costa Rica and the Dominican Republic where internally regulated gambling is fine and there are hundreds of online casinos. Chile has a fairly large gambling following, although it isn't fond of online gambling. Similarly, gambling has been illegal in Brazil since 1946 and there is no form of online betting in the country, although some find ways of taking part through foreign sites. Still, it's believed that Brazilians spend around $1 billion a year in foreign online betting. However, in Ecuador, all forms of gambling were banned in 2010, including online casinos.
Middle East
As most countries in the Middle East are Islamic, gambling tends to be banned pretty much everywhere here. In the UAE, all forms of gambling are illegal and those who take part in gambling will be prosecuted, serving up to two years in jail. The Telecommunications Regulatory Authority also controls all Internet content in order to prevent access to online casinos. Qatar is one of the strictest countries in the world in terms of gambling laws, with all forms of gambling illegal, including sports betting. However, this ban has led to an underground gambling scene – something that many have paid the price for being involved in. Online gambling is also considered illegal here but there are many people who still take part in it, as access to foreign sites is possible, although restricted by the government.
Asia
Asia is a mixed bag when it comes to the legalities of gambling, with some countries varying drastically from others in terms of what is permissible. In Singapore, gambling has been outlawed since 2014 while in Japan, gambling used to be illegal but in recent years, it has softened its stance on betting and allowed some land-based casinos and online sports betting. In Taiwan, all forms of gambling are banned except for sports betting, which is legal online and even at physical bookmakers. Vietnam has land-based casinos which are legal for tourists but not for locals who are banned from both online and offline forms of gambling. In China, all forms of gambling are illegal except for physical sports betting which is why Macau is most popular for gambling as it's the country with the laxest laws in Asia. Lastly, there is one licensed casino in South Korea, but people can bet on sports both offline and online, while in North Korea all gambling is banned.
Becky
Wife, mother, grandma, blogger, all wrapped into one person, although it does not define her these are roles that are important to her. From empty nesters to living with our oldest and 2 grandchildren while our house is rebuilt after a house fire in 10/2018 my life is something new each day.