Be the Designer Woman: Are There Any Advantages of Buying Pre-cherished Designer Clothes?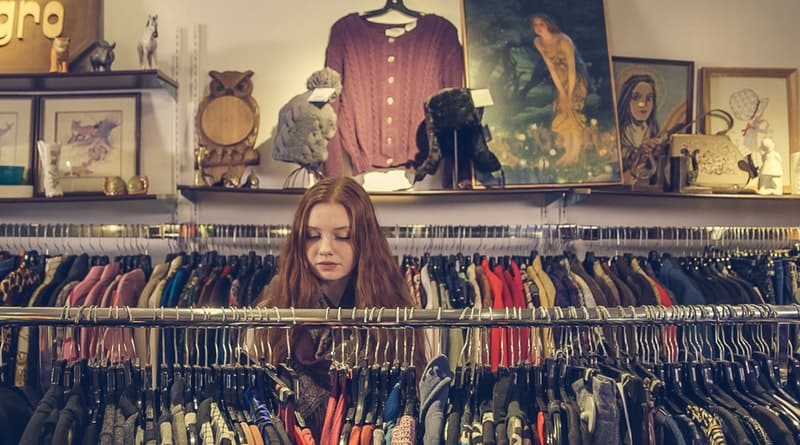 Becky
Newly middle-aged wife of 1, Mom of 3, Grandma of…
If you consider yourself to be a fashionable woman, then you know that how you look is more important than how much you spent to look that way. There are ensembles that you can come up with sometimes that didn't cost you a ton of money, but you still feel like the belle of the ball when you wear them.
Should you go out of your way, then, to buy pre-cherished clothing? Are there distinct advantages to shopping for and purchasing secondhand articles to add to your wardrobe? Here are some ways to examine that question.
Secondhand Means Vintage
Buying pre-cherished clothing from second-hand and vintage stores often means that you can find yourself some styles that are seldom seen or made anymore. It's one thing if you show up at a party flaunting the latest outfit that some fashion model wore on the red carpet, but you'll get even more compliments if you come in sporting a look that was in vogue half a century before. Fashion comes and goes, but some looks are timeless, and you can achieve them with gently-used pieces from other eras.
Pre-Cherished Clothing is Cheaper
If you buy from second-hand stores like Goodwill, the Salvation Army, and similar establishments, you're going to be paying far less for the name brands that you find. There are other options out there as well. Established in 2003, SSENSE is one of the emporiums where you can find bargains on the names you love. You want to look sharp, but you do not want to end up broke to do it. Find a middle ground by buying pre-owned.
It's Eco-Friendly
Buying used clothing is also a sustainable practice, and it's a way of doing your part, just like recycling and driving a hybrid or an electric car. You can feel good about yourself when you wear second-hand outfits. Helping out the planet by reducing your carbon footprint can start with the small decisions that you make. Let this be one of them. You don't have to wear brand-new clothing to be an elite fashion mogul.
Your Cash Goes to Small Business Owners
When you support small or local businesses, regardless of whether they have brick-and-mortar locations or they are online startups, you're helping out the little guy. Major conglomerates have their place in the world, but small boutique stores should also be able to thrive. When you purchase used clothing, you're supporting your local economy and giving it the impetus to grow.
Best all of, when you buy gently pre-loved and used clothing, you're going to look fabulous. You'll stand out from the crowd, and it will be evident that you've put some thought into your look. If you can accessorize with the right hair, nails, jewelry and other accessories, you're going to be the life of the party or worthy of a photo shoot just walking down the street.
Being chic doesn't have to be about dropping a ton of money for brand-new. It can mean being selective and resurrecting vintage looks for the modern world.
Becky
Newly middle-aged wife of 1, Mom of 3, Grandma of 2. A professional blogger who has lived in 3 places since losing her home to a house fire in October 2018 with her husband. Becky appreciates being self-employed which has allowed her to work from 'anywhere'. Life is better when you can laugh. As you can tell by her Facebook page where she keeps the humor memes going daily. Becky looks forward to the upcoming new year. It will be fun to see what 2020 holds.