Hate Gardening? Use These Tips To Create A Low Maintenance Garden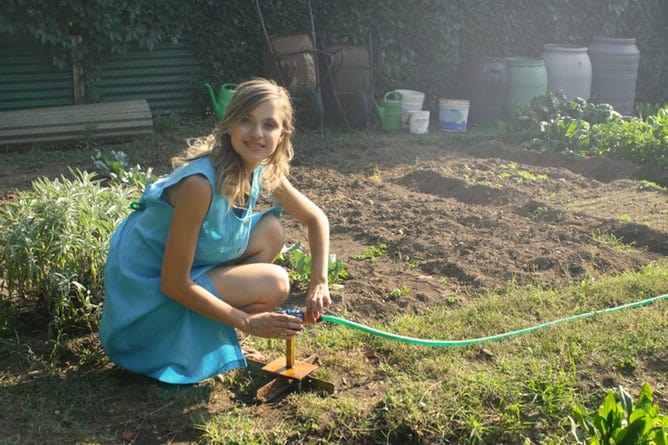 Becky
Newly middle-aged wife of 1, Mom of 3, Grandma of…
Some people absolutely love gardening and they don't mind getting their hands dirty pulling up weeds and tending to their lawn. But if you're not keen on gardening, it's a real chore. Unfortunately, you can't just leave the garden to its own devices because you'll just have an overgrown mess outside your house. But what if you could have the best of both worlds, an amazing garden that is always neat and tidy, which doesn't require a lot of work? The good news is you can, you just need to make some simple design changes in the garden. These are some of the best ways to create a low maintenance garden.
Get Rid Of The Lawn
Looking after the lawn is one of the most time-consuming garden jobs. You have to mow it regularly and trim around the edges, then it needs aerating from time to time so you don't get dead patches. If you do end up with dead patches, it looks awful and it can be very hard to deal with the problem. That's why you should just get rid of it if you want a low maintenance garden. Take up the lawn and get some pavers to come in and put a patio area in instead. Alternatively, if you still like the look of a lawn but you don't want to deal with the upkeep, you could put fake grass down. There is some great fake grass out there that looks just as good as the real thing and you don't need to do anything with it.
Put Down Mulch
Weeding is another big garden job that you probably hate doing, but it doesn't look nice if all of the flower beds are filled with weeds. The easiest way to get around that is to add a layer of mulch. It will stop the weeds from coming through as easily because you're starving them of light. It's also good for keeping the soil moist so it's an important step in preparing your garden for the summer. If you don't mulch properly, the soil can dry out and plants may die.
Automatic Sprinklers
Why spend time watering the garden when you could just get Augusta Green Sprinklers to do it for you?  Once you've set them up, they'll water all of the plants regularly so they won't die, but you don't have to worry about keeping an eye on them. There are some pretty advanced sprinkler systems out there these days that will connect to the internet and look at the weather report so they know when they need to water plants. They can also give you information about the soil and whether it has enough nutrients etc. so your plants will always be in great condition but you don't have to do any of the hard work for yourself.
Having a nice garden doesn't mean that you have to spend hours out there every weekend weeding and mowing the lawn, just follow these simple steps and you can have the best of both worlds.
Becky
Newly middle-aged wife of 1, Mom of 3, Grandma of 2. A professional blogger who has lived in 3 places since losing her home to a house fire in October 2018 with her husband. Becky appreciates being self-employed which has allowed her to work from 'anywhere'. Life is better when you can laugh. As you can tell by her Facebook page where she keeps the humor memes going daily. Becky looks forward to the upcoming new year. It will be fun to see what 2020 holds.