How do I Find the Best Movers?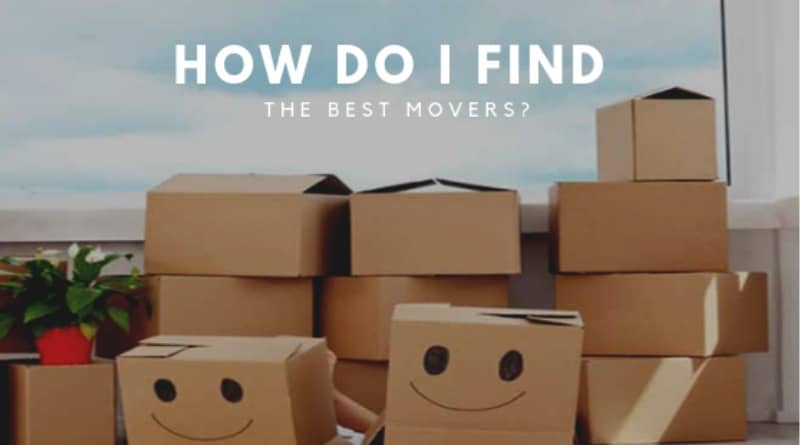 Becky
Newly middle-aged wife of 1, Mom of 3, Grandma of…
Movers are major companies that help in the moving of furniture or other household items from one place to another, it can within regions, states or even countries. Some companies also deal with international clients. They perform their job with the help of expert techniques and machinery along with that they assure the utmost safety and security of the items. Along with all these, an advanced knowledge is important about how to handle such goods.
Movers are of two types: long distance movers or interstate movers and local moving companies or intrastate movers. While the former deals with moving between countries the latter involve moving about locally. Renowned companies do have a wide variety of options and offer an appreciable service for both types. 
While opting for a mover some parameters should be maintained or else things may go wrong, among these the most important ones are:
1)      Research Work:
Always go for research work. It is the most important step toward choosing almost everything. Get a detailed knowledge about the company's reputation, how many years is the company in this business. Because the higher the experience more is safety. Clear any doubts that might be piling up. Close attention must be paid to the amount of detailing they do after taking up a project.
2)      Safety and Security:
The company has to be or rather must be licensed as well as insured because if any of these is not done, nothing can be done to one's damaged or lost products. So to be sure, do not only believe in their words rather get a copy of the insurance and license document so that in the near future nothing goes wrong.
3)      Services Offered:
Scan through the services offered by the company. It should offer its customers modern techniques and machinery. They should be able to at least perform house-to-house transfers. If the moving company doesn't have enough facility to cater to one's need, he or she must think twice before taking up that company.
4)      Special Facilities:
Clients should be clear about his or her desires and must cite it to the company beforehand. For example, if one is in need of moving gun safes, pianos, pool tables, etc. and since these need special attention one should explain it to the company before; only then he or she can avail the best for themselves.
5)      Associations:
See to it, if the company that has been hired is associated with any larger moving network or franchise. If it is so, then there are major changes that the company can provide with modern and well – maintained machinery and technicalities. Because, such companies can definitely provide with an extra truck or any other machinery, which might not be so easily available.
6)      Search Individually:
The desires of clients differ. So rather than looking for the best one should look for a company that suits the particular customer. The best of one isn't always obvious to be the apt one for another. Though reviews do carry importance sometimes it's necessary that one chooses a company according to his or her requirements and necessities.
Conclusion:
Most importantly is that understands that moving from one place to another is quite a job and much investment of time, energy and money must be done or else the process will not be smooth at all. Apart from these among some very common bits of advice one is to know about the moving equipment that would be used and also where is the service area of the company. The job is definitely difficult but not impossible.  
Becky
Newly middle-aged wife of 1, Mom of 3, Grandma of 2. A professional blogger who has lived in 3 places since losing her home to a house fire in October 2018 with her husband. Becky appreciates being self-employed which has allowed her to work from 'anywhere'. Life is better when you can laugh. As you can tell by her Facebook page where she keeps the humor memes going daily. Becky looks forward to the upcoming new year. It will be fun to see what 2020 holds.