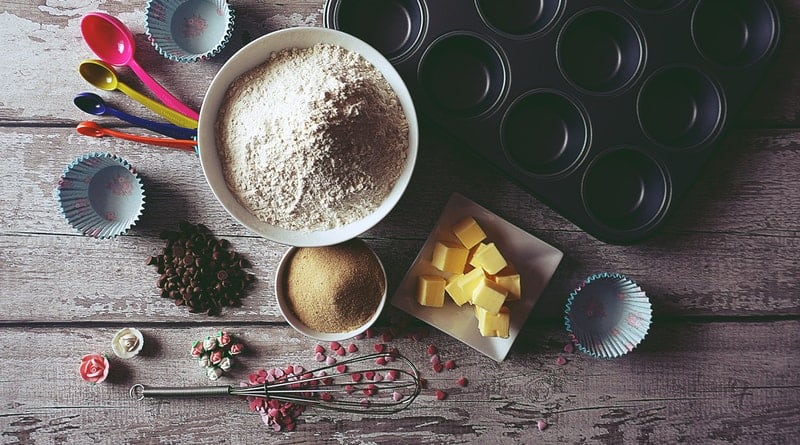 Becky
Newly middle-aged wife of 1, Mom of 3, Grandma of…
If you're baking on a budget, you need to be creative to ensure that you prepare quality products without straining your finances. However, this does not mean that you survive on minute rice and pasta every night! A little planning will turn your kitchen into a den of creative recipes that no one will believe that you conceived and implemented them on a budget.
Winter is ripe for hot chocolate, frosted window panes, and roasting of chestnuts on an open fire. Do not be left behind just because you are on a tight budget!
You may want to invite your friends over for a glass of wine and a gingerbread cookie. Everyone has that special urge to make your house smell of chocolate while treating your family for a decorating and cake-eating festivity. These feelings are absolutely normal and you shouldn't resist!
We will give you several tips that will ensure that you achieve your baking desires.
Apply Smart Spending
When you are working with limited finances, you may have to think through the necessity of everything you purchase.
We advise that you buy a few must-have baking ingredients (ensure that you do not overbuy; if you need 200 grams of a specific ingredient, ensure that you don't buy a whole kilogram of the same). Some of the crucial baking ingredients that you may want to consider include vanilla extract, whole nutmeg, molasses, and cocoa powder.
For more savings, consider buying your baking supplies in bulk around November. These things often go on sale then!
Make Proper Use of all The Ingredients Already in Your Kitchen
Before you go out shopping, it's necessary that you embark on a stock-taking activity to avoid double buying. Only buy those ingredients that you do not have. If you have some stocks, it's paramount that you check the quantities and top-up in case they are insufficient.
You should optimally utilize all the ingredients. For example, you can brown your butter, and toast your nuts and spices to level them up. If you have anything that's perishable or fragile, you should ensure that you store it inside your freezer for later use.
Use Your Leftovers to Bake
There is the point when your creativity will count! You can use your leftovers to prepare an incredibly delicious cake for your family or even a gift for next year's Christmas exchange. For example, you can use leftover eggs to create a tasty meringue. Need more ideas? Well, get this; you can use wine leftovers for making poached pears, and beer leftovers for making bread!
Be Creative and Crafty!
You can DIY some of the expensive baking ingredients which will help you to cut the cost of baking significantly. For example, you can make your coconut milk or almond meal at home!
Use Cocoa Powder
Using cocoa powder instead of chocolate is cheaper yet it makes equally delicious cookies! Use the trick to cut your baking cost by a significant percentage.
Make a Big Batch of Cookie Dough
You can prepare a large batch of dough and then preserve it in the freezer. This will reduce waste and ensure that every time you need a cookie, you'll get the best quality fast.
Bake a Loaf of Bread
If you need to satisfy your urge to bake but you do not have enough money, you can always bake a loaf of bread! You will just need to invest in a few packets of yeast and you'll have your bread in a few hours.
Freeze Excess Fruits and Vegetables
When you realize that you have extra fruits and vegetables, never be in a hurry to discard them. Instead, you can freeze them and use them later.
Becky
Newly middle-aged wife of 1, Mom of 3, Grandma of 2. A professional blogger who has lived in 3 places since losing her home to a house fire in October 2018 with her husband. Becky appreciates being self-employed which has allowed her to work from 'anywhere'. Life is better when you can laugh. As you can tell by her Facebook page where she keeps the humor memes going daily. Becky looks forward to the upcoming new year. It will be fun to see what 2020 holds.