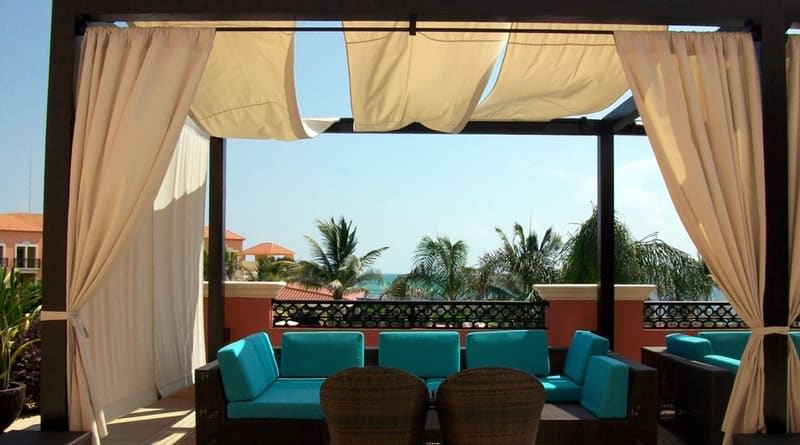 Becky
Newly middle-aged wife of 1, Mom of 3, Grandma of…

Are you thinking about sprucing up your backyard patio this summer? The range of furniture available online and in stores can be overwhelming, and it's hard to know where to begin. If you're shopping around, then here are some handy tips to help you choose the perfect kit that's right for you.
Sit down with a paper and pen and think about what it is you do outside, and what you want to do in the coming months. Do you like family cookouts, cocktails and dancing with friends, or a comfy place to read and sunbathe? Rank your priorities: you probably can't account for everything but decide what is most important for you. You don't have to buy 'traditional' outdoor furniture if it's no use to your lifestyle. Remember, it's your space and should suit your needs, so don't buy a ping-pong table if you're not going to use it!
Do you have enough space for everything on your outdoor living wish list? Measure your patio area or backyard, and try to draw an outdoor sketch of where you want everything to go. Leave enough space for foot traffic and remember, it always looks smaller on paper! Think carefully about where you want to place your furniture, avoid placing wooden tables and legs on grass, where it is prone to rot, and keep metal frames that could rust well beneath balconies and awnings.
A beautiful outdoor space won't look beautiful for long if you leave your furniture out all year long. Is there enough space in your shed or garage in the event of some extended bad weather, or if you're going away on a trip? Clear out enough room to store your furniture should the need arise before you purchase it. If you don't have space, then take a look at tables and chairs that can be used both indoors and outdoors and still look great.
See Also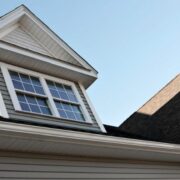 If you've got your eye on a table or chair, have a good look at what it's made out of. Choose something that is going to hold up to both heavy rain and the sunshine, particularly if you live in an area with temperamental weather – you don't want to be dragging it in and out of the garden shed every time the clouds go dark! If you're looking at wooden furniture, then choose a hardwood like white oak, cedar or Douglas fir, which will survive years of rain. Find rust-free metals like stainless steel, and if you can, go for furniture made out of concrete, which will handle whatever the elements throw at it!
You really do get what you pay for, especially when it comes to furniture that's supposed to stand up to heavy use and abuse from Mother Nature. Look out for good-quality outdoor dining tables and chairs which are solid, sturdy and have long-lasting warranties. Don't just go for whatever is on special at your local big-box store – shop with care and choose furniture that will look great for years to come.
Becky
Newly middle-aged wife of 1, Mom of 3, Grandma of 2. A professional blogger who has lived in 3 places since losing her home to a house fire in October 2018 with her husband. Becky appreciates being self-employed which has allowed her to work from 'anywhere'. Life is better when you can laugh. As you can tell by her Facebook page where she keeps the humor memes going daily. Becky looks forward to the upcoming new year. It will be fun to see what 2020 holds.