How to find a reliable company for Building & Pest Inspection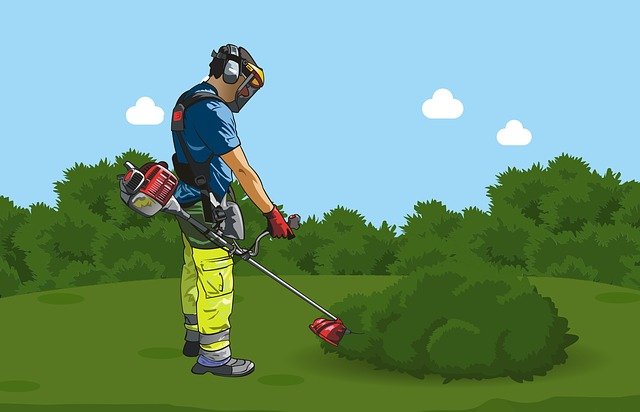 A property that seems good from the outside can have numerous problems. And only a building and Pest inspection can reveal those problems. So, whenever you're buying or investing in a new property hire the best pest & building inspection company.
The company will help you thoroughly inspect the building. And this way you can be sure of your investment. Also, you can negotiate the price based on the company has found. But which inspection company can you rely on?
Well, if you have the above question in mind, we can help. Go through the below information and find the best company for building and pest inspection.
What are some benefits of building and pest inspection?
Whether you're selling a property or buying it, a detailed inspection will always help. Here are some benefits of building and pest inspection: –
You can negotiate the price if you're buying.
Let's say you're buying a property. And during the inspection, your guys find flaws like: –
Cracks in walls
Water Leakage
Termite Damage
Pest Infestation
In such cases, you can ask for a heavy discount from the seller. It's one of the reasons why an inspection is important.
You can ensure your safety.
You cannot tell how old the building is just by looking at it. You need to organize an inspection. And when you do, you can find all the associated risks. Some common risks can be pest infestation, termites or cracks in walls, etc.
You can either get them fixed on your own or ask the owner. This way, you can avert any risks that might appear when you move in. It goes the same for your present property too.
You can avoid last-minute disruptions.
An early building and pest inspection are crucial. Whether you're buying a property or selling it, if you have inspection reports ready, it's going to be in your favor. The transaction will go pretty smoothly without interruptions. There are chances you can benefit from the deal as well.
However, if you delay the inspection, it can disturb the entire deal. You'll have to make a last-minute arrangement. And it is the last thing you would want to do. So, make sure to get a brief inspection report in place before cracking a deal.
How to find a reliable company for pest and building inspection?
There numerous companies offering pest and building inspection. But can you trust all of them? No, right? It's the reason why we've curated detailed information to help you select the best. Here are some pointers you need to keep in mind: –
Look for license, insurance & Experience.
Check whether the company you're hiring has experienced professionals. After all, you would never want to mess with the quality of the work. Ask whether or not the professionals are licensed to do the inspection work.
Also, make sure to ask if the professionals are insured with public liability and professional indemnity. It'll protect you against any claims if something unexpected happens at the site.
How fast is the service & how do they work?
Check with the company about how fast do they deliver the reports. You'll never want a report when the property is sold to someone else, right? Also, make sure to determine how the company works. Ask them whether or not they: –
Offer same-day reports
Check the termite infection
Analyze the entire building
Another important thing you can ask is about the technique. You can check whether or not they use the right tools or equipment. If the company uses the latest technology, you can get accurate reports.
Quotations & Pricing
Only good companies offer free quotes. So, ask for free quotes from the company. If they don't offer free quotes, move to some other company. Also, make sure to choose a company with affordable prices. After all, you would not like to break the bank to pay for the service.
Let's save you some time: Reach out to Building Inspector.
You can surely go through the above pointers and find the best inspection company. But if you are in Australia, connect with YBI Melbourne. These guys qualify all of the above pointers and have good reviews too.
Conclusion
Choosing the right inspection company is as important as the inspection itself. So, make sure to put in some time and make the right choice. A thorough building and pest inspection have benefits beyond your expectation.
It can tell you about the underlying issues that might exist within the building. This way, you can get them fixed before moving. If you're buying a property, you can use this fact in your favor by asking for a discount. So, keep in mind the above pointers and make sure to get a thorough inspection done.