Incredible Facts about the Beauty of Hydrafacial Treatment.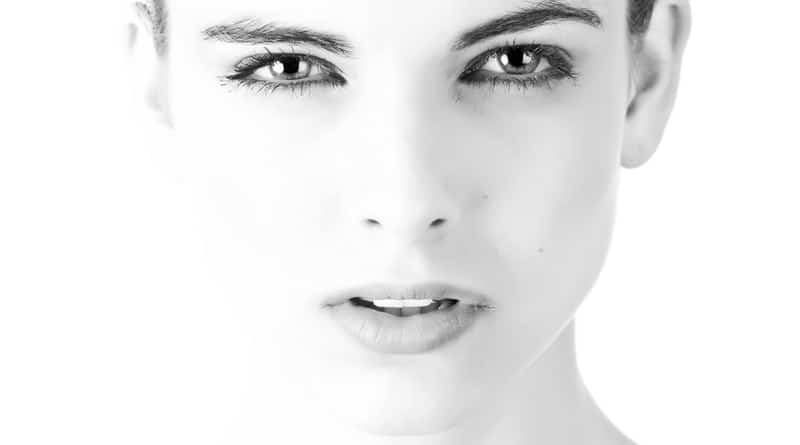 Becky
Newly middle-aged wife of 1, Mom of 3, Grandma of…
We understand it is quite difficult to maintain your skin and have a dedicated skin care regime in this stressful routine. Do you often feel that you do not have enough time to have frequent visits to the salon to have your regular skin treatment? Also, at the same time, you want that clear skin without acne and pigmentation but want to avoid any harsh and outdated treatments. What do you really do in such a scenario? With the growing trend of more sophisticated skincare technology, Hydrafacial is one treatment which is gaining recognition across worldwide. Hydrafacial treatment is not available across the world, it is a growing trend and will take time to reach other parts of the world. Let us first understand what really is Hydrafacial.
Hydrafacial is a convenient 30 minutes' procedure which delivers the benefits of multiple treatments in one without harsh chemicals, discomfort or downtime. This is one treatment which provides instant and noticeable results. This treatment extracts dead skin dead skin cells providing cleansing, exfoliation which helps deals problems like pigmentation, acne, fine lines, patchy skin, with the fusion of antioxidants, peptides, and hyaluronic acid. This facial is painless and relaxing and has no downtime. You can be back into your routine in no time.
But, before you take hasty decisions, it is important to know what all really happens in this treatment and what are the steps involved. Read on to know more:
Cleansing and Exfoliation

: This step basically involves opening up of the skin pores to remove any sort of dirt, makeup debris and any sort of dead skin cells which are forming a layer on your skin. Only when the skin is clean enough, only then will the serums and solutions work since they will have a path to penetrate the skin. This feels like a toothbrush which is spinning all over your face.

Acidic Peel

: After your face is clean enough, the next step that follows is an acidic peel. This is a glycolic or salicylic acid peel which is gentle on skin and when applied cause at the most a tingling sensation. This has to be kept for a few minutes until it is washed off. That tingling sensation is a sign that the peel is working on your skin. After this, it leaves your skin gentle and fresh making you feel that each layer is able to breathe.

Extractions

: This does not mean that any manual extractions are being done on your skin. This is more like a vortex-extraction-nozzle that acts like a vacuum when is used and produces a sucking sound which is caused by the machine. This basically removes any extra impurities which are left after the peel. Any deep-rooted blackheads or acne which are penetrated deep into the skin is removed in this step.

The magic of Serum

: This is again a vortex-infusion-tool which is used to infuse antioxidants and collagens into the skin. After proper cleansing, this step is the most essential because just like a car needs petrol/diesel to run, your skin needs this to glow. This increases the hydration and elasticity of the skin making it more tight and glowing. This will remove any impurities and dirt which is present and you will see considerable results after just one sitting.
After we have covered all the steps that go into this treatment, we are stating some facts regarding this treatment to makes you believe even more on this treatment and compelling you to get it done.
         The treatment is designed to work wonders on your skin by soothing it and nourishing it by removing any impurities and all this without any side effects like irritation, rashes or scars which can add to your problem rather than finding a solution for it.
         It reduces the size of pores and wrinkles, repairs sum damages and stimulated the growth of collagen.
         Unlike any other treatment which costs you a lot of time and money, this treatment is comparatively not that pricey and takes about thirty minutes.
         This process is painless, instead, it is more relaxing.
         This does not require any downtime and no precautionary measure is needed. It doesn't include any staying at home or no going out in the sun after the treatment since it is perfectly okay if you do so.
         One major attraction of this treatment is that it is not restricted to a particular skin type, it is suitable for all kinds.
         This treatment is for people who are suffering from skin problems like pigmentation, wrinkles, dehydration, sun damage, acne prone skin and many more. This is your one-stop-shop solution for all your skin problems.
         If you want to see considerable and fast results, it is advisable to have more than one sitting. Only then will you see the true result of this treatment.
On an average, its per session cost is nearly 150 $ and they have well-designed salons which not only delivers the best service and makes sure that they have a sound understanding of the treatment before proceeding. To name a few clinics which provides you with the best services in Perth alone are Iconic Medispa and Wellness etc. HydraFacial in Perth is an advanced process that moisturizes and deeply cleanses the face. Apart from hydra facial, it provides services like facial injectable treatment, spa and much more which will rejuvenate and relax you.
Hydrafacial may sound like a fancy word but when it works, it works its magic and you can spot the considerable difference. Facials, Cleanups, Laser treatment are the old-fashion skin treatment, but with the changing lifestyle, it becomes essential to upgrade your skin treatment regime as well. We haven't given you one, but multiple reasons as to why Hydrafacial is the new in. Now it totally depends on you whether do you want to give this treatment a shot or continue with your old regime. One thing is for sure, after getting it done once you will come back for more. My next post will be about The Best Vox Bass Amps. Read more at: Musiety
Becky
Newly middle-aged wife of 1, Mom of 3, Grandma of 2. A professional blogger who has lived in 3 places since losing her home to a house fire in October 2018 with her husband. Becky appreciates being self-employed which has allowed her to work from 'anywhere'. Life is better when you can laugh. As you can tell by her Facebook page where she keeps the humor memes going daily. Becky looks forward to the upcoming new year. It will be fun to see what 2020 holds.