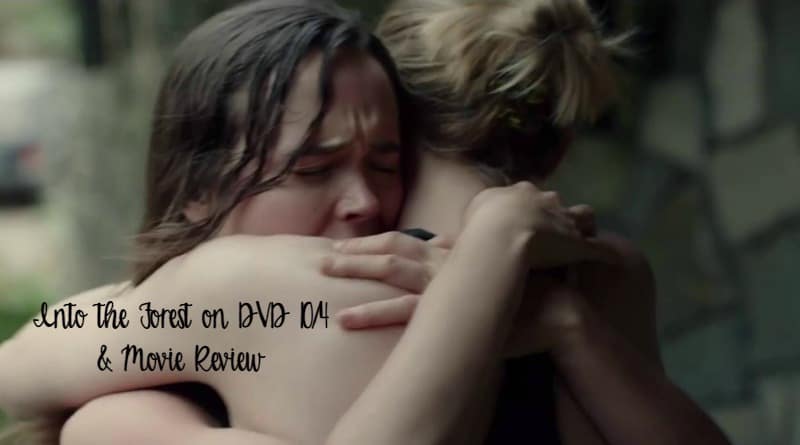 Becky
Wife, mother, grandma, blogger, all wrapped into one person, although…

Into the Forest will leave you wondering….what would I do?
I can honestly say I haven't watched a movie recently that held me glued to the TV and my seat. The story itself is one you can't imagine having to live. The actors in this movie did an outstanding job playing their parts. At times during the movie, I felt like I was with them which made me wonder what I would have done in their situation.
Ellen Page (Best Actress, Juno, 2007) and Golden Globe® nominee Evan Rachel Wood star as sisters fighting for survival during a west coast power outage. This isn't any average power outage but you will have to watch this just to see how long it lasts.
My heart ached for the way they had to live and again made me wonder how I would cope under those circumstances.
I never like to give away a movie's story because then what fun would it be for you? This movie comes to DVD and Blu-ray on 10/4, make sure you grab yourself a copy if you like adventure, uncertainty and enjoy rooting for the characters in the movie. They will steal your heart and make you wonder too, what would you do?
Disclosure: I was not compensated for this post. I did receive a copy of this DVD from the company above and the opinions expressed in this post are 100% my own.

                         "Beautiful, sensitive and gripping"
                               — John DeFore, The Hollywood Reporter

 

INTO THE FOREST is Available on Blu-Ray and DVD on October 4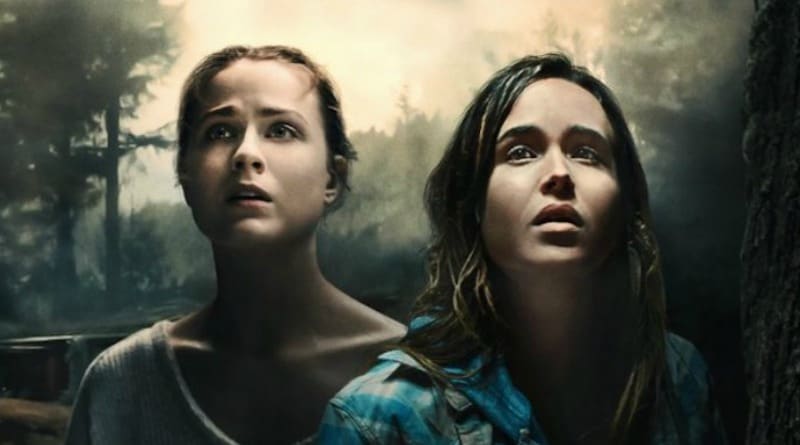 Academy Award® nominee Ellen Page (Best Actress, Juno, 2007) and Golden Globe® nominee Evan Rachel Wood star as sisters fighting for survival in Into the Forest, arriving on Blu-ray (plus Digital HD) and DVD (plus Digital) on October 4 from Lionsgate. The heartfelt adaptation of Jean Hegland's best-selling novel had its world premiere at the 2015 Toronto International Film Festival and was theatrically released by A24. Also starring Max Minghella and Callum Keith Rennie, Into the Forest will be available on Blu-ray and DVD for the suggested retail price of $24.99 and $19.98, respectively.
OFFICIAL SYNOPSIS
Set in the near future, this riveting and suspenseful apocalyptic drama follow two sisters whose peaceful lives are disrupted one day by a worldwide power outage. The sisters must work together in order to survive in their increasingly treacherous new world, fighting intruders, disease, loneliness, and starvation.
BLU-RAY/DVD SPECIAL FEATURES
"The Making of Into the Forest" Featurette
Audio Commentary with Writer/Director Patricia Rozema
CAST
Ellen Page X-Men: Days of Future Past, Inception, Juno
Evan Rachel Wood Thirteen, Across the Universe, HBO's "True Blood"
Max Minghella Horns, The Social Network, The Ides of March
Callum Keith Rennie TV's "Battlestar Galactica," HBO's "Californication"
Michael Eklund The Call, Watchmen
Wendy Crewson TV's "Revenge," TV's "Saving Hope"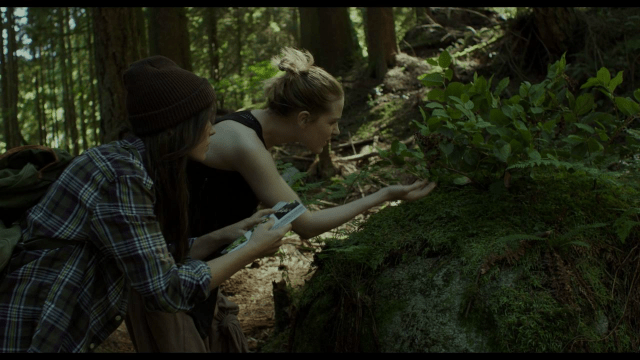 PROGRAM INFORMATION
Year of Production: 2016
Title Copyright: Into the Forest © 2015 Productions BC Inc./Rhombus Forest Inc. All Rights Reserved. Artwork & Supplementary Materials © 2016 Lions Gate Entertainment Inc. All Rights Reserved.
Type: Theatrical Release
Rating: R for a scene of violence involving rape, language, and some sexuality/nudity
Genre: Drama
Closed Captioned: N/A
Subtitles: Spanish Subtitles, English SDH
Feature Run Time: 101 Minutes
Blu-ray Format: 1080P High Definition, 16×9 Widescreen (1.85:1)
DVD Format: 16×9 Widescreen (1.85:1)
Blu-ray Audio: English 5.1 DTS-HD Master Audio™
DVD Audio: English 5.1 Dolby Digital Audio
ABOUT LIONSGATE
Lionsgate is a premier next generation global content leader with a diversified presence in motion picture production and distribution, television programming and syndication, home entertainment, international distribution and sales, branded channel platforms, interactive ventures and games, and location-based entertainment. The Company has nearly 80 television shows on 40 different networks spanning its primetime production, distribution and syndication businesses. These include the critically-acclaimed hit series Orange is the New Black, the syndication successes The Wendy Williams Show and Celebrity Name Game (with FremantleMedia), the breakout series The Royals and the Golden Globe-nominated dramedy Casual.
The Company's feature film business spans eight labels and includes the blockbuster Hunger Games franchise, the Now You See Me, Divergent and John Wick series, Sicario, The Age of Adaline, Roadside Attractions' Love & Mercy and Mr. Holmes, Codeblack Films' Addicted and breakout concert film Kevin Hart: Let Me Explain and Pantelion Films' Instructions Not Included, the highest-grossing Spanish-language film ever released in the U.S.
Lionsgate's home entertainment business is an industry leader in box office-to-DVD and box office-to-VOD revenue conversion rates. Lionsgate handles a prestigious and prolific library of approximately 16,000 motion picture and television titles that is an important source of recurring revenue and serves as a foundation for the growth of the Company's core businesses. The Lionsgate and Summit brands remain synonymous with original, daring, quality entertainment in markets around the world.
Becky
Wife, mother, grandma, blogger, all wrapped into one person, although it does not define her these are roles that are important to her. From empty nesters to living with our oldest and 2 grandchildren while our house is rebuilt after a house fire in 10/2018 my life is something new each day.