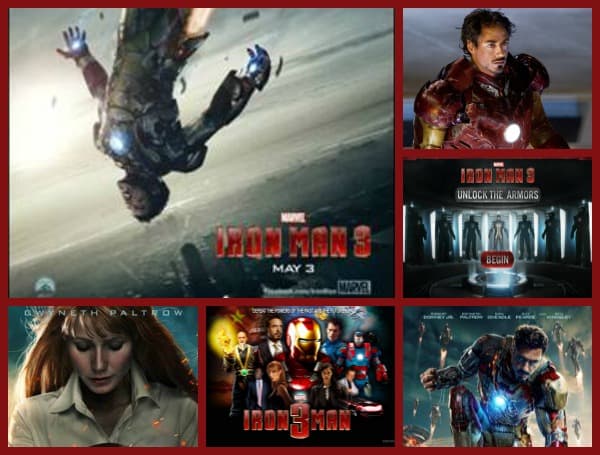 Becky
Wife, mother, grandma, blogger, all wrapped into one person, although…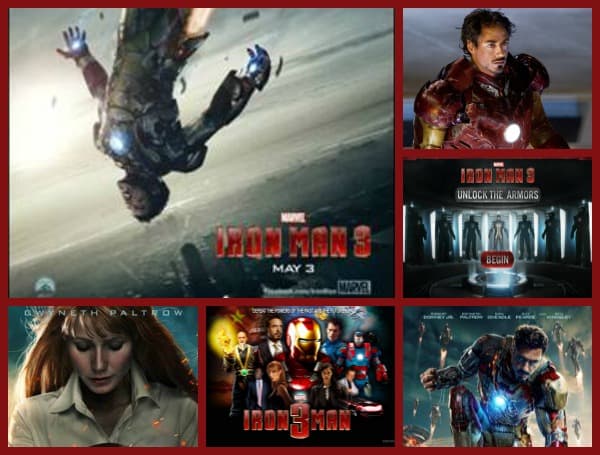 Iron Man 3~This Year's Must See Movie!! #IronMan3Event
Disclosure: My flight, hotel accommodations and food for the #IronMan3Event were paid for by Disney, but all of my opinions are 100% my own.
When I was invited to the Iron Man 3 Red Carpet premiere, I have to be honest… I hadn't watched 1 Marvel movie up to that point. Then we were told we needed to watch Iron Man, Iron Man 2, among a few others and I fell hard and fast. I couldn't wait to watch Iron Man 3!
The movie Iron Man 3 is more than just a super hero type movie. It has many comparisons to what has been happening in recent years in our world. I will not give any spoilers in this post-as that isn't any fun if you haven't seen it yet.
Normally movies that have sequels aren't always as good as the first; but I feel that Marvel just keeps getting better and better each time. You will see a different side of Tony Stark in this movie; one I enjoyed very much.
Things to watch for:
Tony Stark's character being more raw in this movie. You get to see not just Iron Man but who Iron Man is.
The relationship between Pepper Potts and Tony Stark
New and upcoming 11 year old actor Ty Simpkins (watch for my interview with Ty coming soon).
The strength of Pepper Potts character in this movie compared to the past ones.
Watch all the way through after the credits as Marvel always adds something to keep you until the next movie.
Brief synopsis of the movie:

Marvel's "Iron Man 3" pits brash-but-brilliant industrialist Tony Stark/Iron Man against an enemy whose reach knows no bounds. When Stark finds his personal world destroyed at his enemy's hands, he embarks on a harrowing quest to find those responsible. This journey, at every turn, will test his mettle. With his back against the wall, Stark is left to survive by his own devices, relying on his ingenuity and instincts to protect those closest to him. As he fights his way back, Stark discovers the answer to the question that has secretly haunted him: does the man make the suit or does the suit make the man?

Starring Robert Downey Jr., Gwyneth Paltrow, Don Cheadle, Guy Pearce, Rebecca Hall, Stephanie Szostak, James Badge Dale with Jon Favreau and Ben Kingsley, Marvel's "Iron Man 3" is directed by Shane Black from a screenplay by Drew Pearce & Shane Black and is based on Marvel's iconic Super Hero Iron Man, who first appeared on the pages of "Tales of Suspense" (#39) in 1963 and had his solo comic book debut with "The Invincible Iron Man" (#1) in May of 1968.

In Marvel's "Iron Man 3," Tony Stark/Iron Man finds his world reduced to rubble by a malevolent enemy and must use his ingenuity and instincts to protect those closest to him as he seeks to destroy the enemy and his cohorts.

See Also
From the moment you start watching Iron Man 3 you will experience 130 minutes of nonstop action and adventure. Iron Man 3 is rated PG13 but this is due to some violence. Depending on your child's age and understanding you may want to watch the movie before allowing your child to view it. (note: I would have allowed my children to watch it at ages 5 and above, but that is me).
Once you watch it please come back and let me know what you think. I honestly cannot wait to see what is next! Also let me know what you think about Ben Kingsley's character!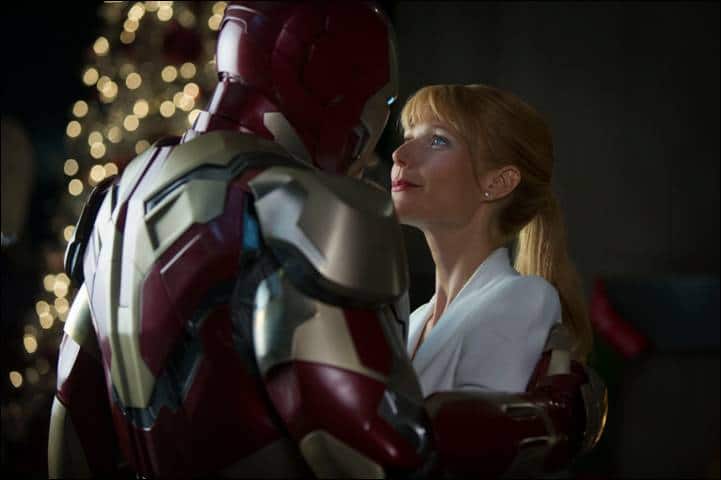 To see my fellow blogger's Iron Man 3 Movie Review you can view them here:
Becky
Wife, mother, grandma, blogger, all wrapped into one person, although it does not define her these are roles that are important to her. From empty nesters to living with our oldest and 2 grandchildren while our house is rebuilt after a house fire in 10/2018 my life is something new each day.