Keeping Your Sanity When Working From Home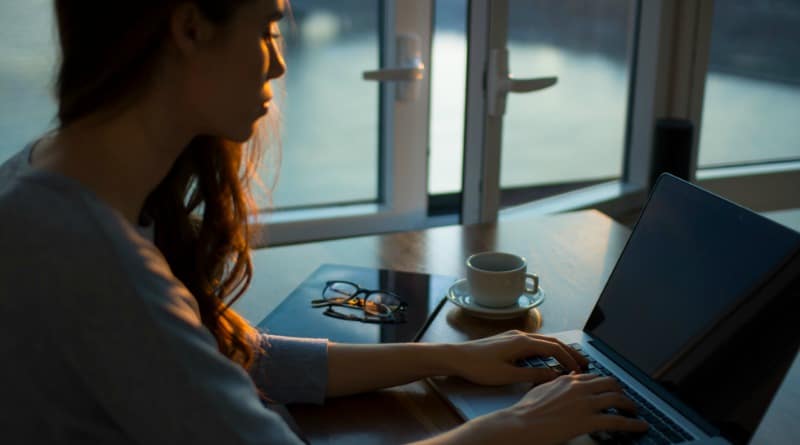 Becky
Newly middle-aged wife of 1, Mom of 3, Grandma of…
If you work at home a lot, either for your employer or if you're self-employed, you'll know how lonely the home office life can be. It can be difficult to find your focus at times, which can soon leave you less productive, as well as suffering from a low mood. 
Fortunately, there is a whole community of people like you out there. Homeworking is becoming very popular in the age of online and remote working, which means there's a lot of knowledge to share about making working from homework. 
Want to keep your sanity when working from home alone? Take a look at the following tips.
Make sure you've got the right home office setup
To work from home effectively, you're going to need to set up a home office. You need a space that's quiet and designed for working – working on the couch or in bed isn't going to cut it. You can easily create a home office on a budget – desks and other office furniture items are fairly cheap in IKEA, and you'll be surprised at what you can achieve in even the smallest spaces. Most importantly, get yourself a comfortable and supportive chair. You're in a position to choose your own now, which means you can have anything you want to make sitting at your desk more appealing.
Give yourself a schedule
Without some structure to your day, you'll find yourself sleeping in, working late and missing out on the work/life balance that forms the reason why many people choose to work from home. Set yourself some working hours that you can stick to. It doesn't have to be the typical 9-5. If you work best in the mornings, then get up earlier – you'll have more of your day to yourself then to enjoy.
Keeping your calendar organized will also make it easier to structure your day. Put in appointments and tasks to help you stay on top of things – you'll find it makes the day go much quicker too!
Get dressed!
It might sound silly, but the way you dress can make a big difference to your mindset and make you feel 'ready' for work. While you don't have to head to your home office in a full suit, wearing something that isn't your PJs or your slacks will put you in the mood for working. It also means that you're dressed and ready to go if you decide to head out during the day.
Having a morning routine is important, so make sure you get up at a reasonable time, have a good breakfast and some coffee and get yourself ready to work.
Always meet off-site
You can spend a lot of time at home by yourself when you're working from a home office. Maintaining some social interaction can stop you from feeling lonely, and will help to break up your day too. There are plenty of places you can meet colleagues and clients – restaurants, bars, dedicated meeting spaces – there are a lot of options for you. Many business meetings can be expensed, so don't worry too much about the cost.
Meeting off-site instead of your home office can also keep things professional, helping to boost your reputation and build those strong client relationships that will keep your business going.
Coffee shops are your best friend
When working from home becomes too much, it's a good idea to get out of the house. And where better to go than a coffee shop? Coffee shops offer the facilities you need to work, plus they have the benefit of a good cup of Joe. Many freelancers and home workers prefer to work from a coffee shop as there's a more social atmosphere and in some ways, it can feel like being in an office. You can get some fantastic recommendations through The Darkest Roast that will help you find the best coffee shops in town. Just try to avoid eating a muffin or pastry with your coffees or you could find the weight starting to creep up on you.
Give coworking spaces a try
Coworking spaces are a fantastic way to get out of the office and enjoy some interaction with people who are like you. For a monthly membership or even pay-per-use terms, you can use all of the facilities of an office (usually with other facilities like tea and coffee areas) and get out of the house. They can be an excellent way to build networks when you work for yourself, helping you to meet some important contacts as well as some potential clients. Some freelancers will work in a coworking space once or twice a week to break up their pattern, so it's a great option if you don't enjoy spending too much time alone. 
Remember to take a lunch break
It's harder to take a good lunch break when you're at home. There's always the temptation to eat at your desk or continue to work while you're in the kitchen. But having a break during the day will give you the chance to recharge and clear your head. If you can, go out during your lunch – a walk or a trip to the gym will do wonders for your energy levels. Welcoming more exercise into your life is a great thing, so make plans to fit it into your day.
Talk to people
Many people can spend the majority of their day not talking to anyone, which can feel very isolating day after day. Instead of only communicating by email, you should try picking up the phone and having conversations with people instead. It can save you time and helps you to build relationships. Give it a try – it could help you feel more connected when working from home.
Working from home has several perks, but it does have its downsides too. It's important that you strike the right balance between work and your personal life, and take steps to take care of your mental health. With the right attitude and a thought-out strategy, you can easily make a success of working from home.
Becky
Newly middle-aged wife of 1, Mom of 3, Grandma of 2. A professional blogger who has lived in 3 places since losing her home to a house fire in October 2018 with her husband. Becky appreciates being self-employed which has allowed her to work from 'anywhere'. Life is better when you can laugh. As you can tell by her Facebook page where she keeps the humor memes going daily. Becky looks forward to the upcoming new year. It will be fun to see what 2020 holds.