Nailing Your Fall Wardrobe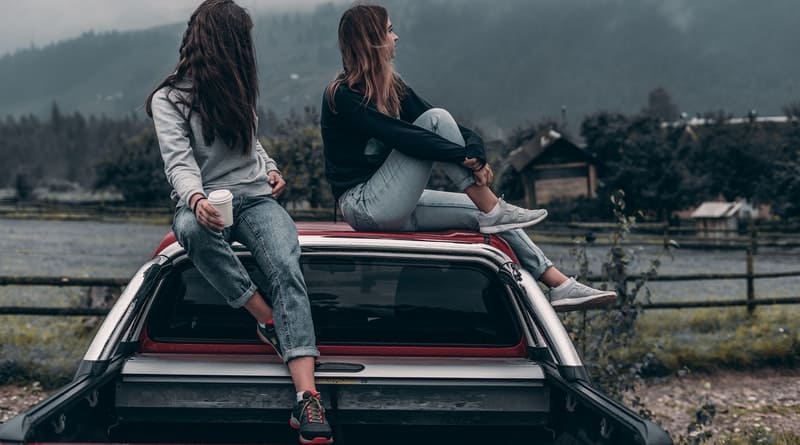 Becky
Newly middle-aged wife of 1, Mom of 3, Grandma of…
Fall is one of the best seasons for fashion. The temperatures are generally cooler, which allows you to enjoy some layering, and the color palettes that come out during the season are truly beautiful.
But despite the many incredible fashion possibilities that come with the season, many people still find it difficult to find their fall style. Fortunately, help is at hand, thanks to these useful tips for nailing your fall wardrobe.

Photo by rawpixel.com from Pexels
Get ready to layer up
As a transitional season, fall can be a tricky one to dress for. Some days will still feel very much like summer, while a chill in the air can soon make you want to reach for the knitwear. Knowing how to layer will make it easier for you to dress well this fall. You'll want to fill your closet with camis, t-shirts, and blouses that can be layered over each other and are easy to remove as the temperatures change. It's important that you feel comfortable, so choose breathable fabrics that are lightweight – a jacket or blazer can help you cover up when it gets a bit colder at night.  
Look out for inspiration
It's easier than ever to find inspiration for how to dress this fall. Pinterest and Instagram are great sources of style ideas, and you can easily replicate their looks. Find fashion bloggers and influencers whose style you love – they'll soon be flaunting their fall outfits online. Bookmark your favorite looks to help you create your own – it'll make it much easier to get dressed on the days you feel like you have nothing to wear.
Splash out on your staples
Fall comes with its own closet checklist. From a cool pair of boots to a statement coat, you're going to want to ensure you have all of the essentials in your closet ready for anything. The thing about these staples is that they should last year after year. Investing in some high-quality pieces is a must. Think real leather, wool, silk and rich cotton that are designed to last. 
Remember to weather-proof your clothing too – you don't want to be left with ruined pieces early into the season!  A shoe protector is certainly a worthwhile investment at this time of year.
Choose high-quality, lightweight knitwear
Knitwear lovers can rejoice at the return of their favorite knitted items this fall. But before you throw on your coziest, chunkiest sweater, consider investing in some more lightweight styles first, Cashmere sweaters, in particular, make a great layering item for fall – soft and luxurious and perfect on its own or over your favorite shirt. Keep an eye out for early season knitwear bargains – they'll be worth the investment!
Make summer dresses season-friendly
If you're not quite ready to part with your summer wardrobe, especially if the temperatures are mild, then the good news is that there is still some room for your summer style. Make use of your summer dresses by layering them over sweaters and T-shirt's, and smarten them up with a tailored jacket. You'll also still be able to get a lot of wear out of your summer midi and maxi length skirts/dresses – they are ideal for those warmer fall days and you need to wear something a bit lighter. A pair of ankle boots will give the look a relaxed western or boho vibe that will give you some pretty transitional looks. 
Embrace fall accessories
Accessories can really make an outfit pop and are a good way to brighten up even the plainest of looks. Some of this year's fall accessory trends include cinched belts and ornate footwear. And then, of course, there's the hat. Hats are the perfect accessory for fall. From cute berets to fedoras, they can really take your look to the next level. Don't forget your jewelry too – long, statement earrings are making a comeback while layering up your favorite pieces is the fashionista's way of styling up an outfit.
See Also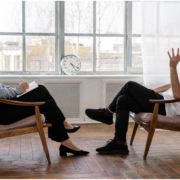 Favor simple styles over trends
Fall trends can be simple to follow, which makes it a great season for making the most of your capsule wardrobe and not having to buy into one-season trends that won't go the distance. There are some fashion staples you need to have in your wardrobe to make capsule dressing work. From some great denim to a tailored blazer, it's better to fill your closet with these types of pieces than the out-there fashions you won't get much wear out of. Classic style always makes a great impression and it can make it much easier to get dressed in the morning.
Don't forget fall beauty
One way to nail the fall look without spending a small fortune on a new wardrobe is through your beauty looks. Some of this year's top fall beauty trends include a barely-there, rosy glow that keeps your skin looking fresh and youthful. Color pops continue to be popular, but if you like your makeup to be more subtle than that, you should look at shades of mauve instead which is also predicted to be popular for fall. Fall looks play on natural beauty, so focus on accentuating a couple of your features such as your brows and your lashes to help you keep it subtle. A wine-colored lip is always popular at this time of year and looks great when paired with a toned-down makeup look.
Hair trends are also something to keep an eye out for. Colors are going bold with reds and ice blondes hitting the runways earlier this year, while the blonde/brunette hybrid 'bronde' can help keep the look more natural. Opt for middle parts and a low-tied ponytail with a shine for a super sophisticated, low-maintenance look.
Fall is a beautiful time of year, and dressing for it is surprisingly easy. Focus on rich colors, light textures and wearing the right fall accessories to help you nail your fall wardrobe and make the most of the season's best looks.
Becky
Newly middle-aged wife of 1, Mom of 3, Grandma of 2. A professional blogger who has lived in 3 places since losing her home to a house fire in October 2018 with her husband. Becky appreciates being self-employed which has allowed her to work from 'anywhere'. Life is better when you can laugh. As you can tell by her Facebook page where she keeps the humor memes going daily. Becky looks forward to the upcoming new year. It will be fun to see what 2020 holds.