What Do I Need to Look for When Choosing a Elderly Care Home? A Complete Guide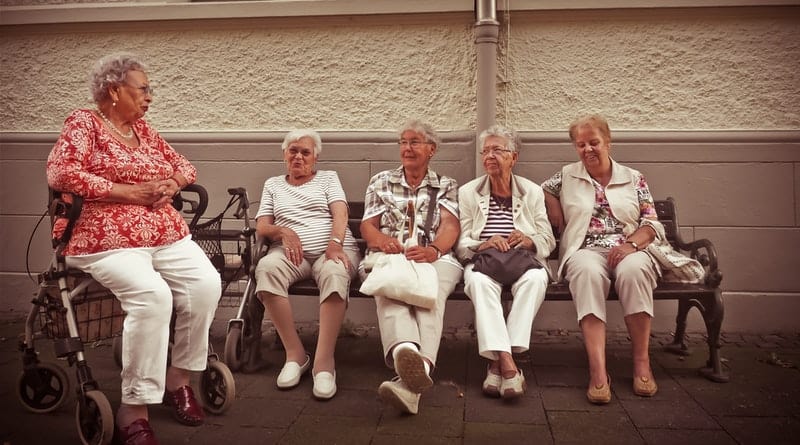 Becky
Newly middle-aged wife of 1, Mom of 3, Grandma of…
It's quite possibly one of the hardest parts of the circle of life. Our elder relatives raise us, mold us, shape us, and take care of us, and then they become the ones in need of the care. When that happens, we want to be sure they are getting the best care possible. Sometimes that means they have to go into an elderly care home.
If you know what to look for when you are choosing the location for your loved one's next stage of life, this can be an excellent, simple transition. Reputable, safe, dependable elderly care homes offer clean, caring, trustworthy care to their residents.
Yet, with all of the horror stories out there about nursing home nightmares, how do you know how to find these reputable elderly care facilities?
Knowing that your loved ones are being cared for is crucial to both their wellbeing and your own peace of mind. Here is a complete guide to everything you need to look for when you are choosing an elderly care home.
Don't Judge a Nursing Home by its Cover
The truth about what goes on behind the scenes in an elderly care facility is not always apparent in the pretty wrappings of a fancy building or state-of-the-art technology. While a well-maintained, hygienic location is crucial – you don't want your loved one to get sick just because they were in a germ-infested environment – it is not what the factor that you should solely judge the home by.
More importantly, the care your loved one will receive by caregivers with compassion, knowledge, and experience is what will make this transition simple for your loved one. If the residents are happy and feel respected, and their basic needs are met well, they will quickly get over the shock of their displacement.
Before you begin compiling a list of questions for the director of the facility based on this guide, you should understand that a residential care facility is not subject to federal standards and laws. They are all licensed by each individual state.
The state is supposed to vet and survey each location regularly, so if you have concerns about a specific elderly care home or before you decide to officially hand the care of your loved one to a facility, you can contact the aging department of your state to get a copy of the survey directly from them.
6 Important Things to Look for in an Elderly Care Home
1. Ask questions about caregivers and security.
More important than anyone else in the home, you need to know that the people who will be hands-on with your loved one will take care of them properly provide proper care services like Palliative Care Services. Find out how much experience they have, what the ratio of staff to residents is, and if there is a registered nurse on staff if there are medical issues.
Other questions that you can ask about the caregivers is whether or not they are live-in or there in shifts. This will make a difference in who you need to communicate with and when. You can also ask how you can directly communicate with the people in charge of taking care of your family member.
Security is crucial, as well. Some homes are open-planned, which means people can come in as they please. The doors are usually secured from the inside so residents can't get out, but that does not stop others from coming in and potentially harming or robbing them.
In addition to preventative security, how is the security in place for dementia patients? Is the perimeter set to where the door alarms go off if a resident tries to leave? What protocol is in place so that the caregiver is notified if their residents leave or make the attempt?
2. What goes on throughout the day to keep the residents occupied?.
When anyone, no matter who they are, is left for days on end with nothing to do, they will naturally become unhappy. With the elderly, unhappy quickly escalates into unhealthy.
Good elderly care homes understand that mental health is just as important as physical health and they provide activities that keep their residents using their minds and bodies. This is done through a careful choice of a variety of games, music therapy, art therapy, and more.
For a good example of this type of mental health stimulation in action, you can visit www.ParcProvence.com now and learn how they keep their residents in the best physical and mental health possible.
3. Note how the other residents look and act.
Not only is it important for the environment to be clean and hygienic, but the other residents should also be taken care of. This includes ensuring the caregivers attend to their physical appearance as well as their self-esteem.
For many residents, entering a long-term home, battling with dementia, or fighting to complete basic tasks themselves all take a toll on their ego. When the people who are in charge of taking care of them are demeaning or insensitive, it becomes even more difficult for the resident.
Talk to the other residents. Ask them questions about how they are treated. Do they feel like the staff treats them with dignity? Are their basic needs met? Do they appear to have clean clothes that are appropriate for the time of day you are visiting? Are the residents recently washed, with clean hair and skin? These are all crucial factors when you choose a long-term facility for your loved one.
4. Check into the amenities and extras.
Of course, taking care of the residents' physical and mental health is a priority, but an over-and-above facility offers extras that they know will make life easier on those who live there. These amenities and extras can make the difference between a resident who is simply content with their environment and one who is truly happy and flourishing there.
While it doesn't sound like an "amenity," meals are actually included in this category. Every home must feed their residents, of course, but the type of food that is offered makes the difference between a "need" and an "extra." Some places serve a set menu without much variation. Does the home you are looking into pay attention to the residents' health needs as well as their likes and dislikes, or is it a one-size-fits-all type of menu?
If your loved one is a habitual smoker, be sure to ask about their policies on smoking on the grounds or indoors. If they have a pet that is more like their child, are pets allowed? Some homes will allow pets if they meet certain criteria, and this helps the transition as well as mental health. Taking care of a pet and having those responsibilities often helps residents stay mentally and physically active, as well.
There may be visitation limitations, visiting hours, time set aside for therapy classes, and other restrictions on when you can visit. Ask about these so you are not showing up when your loved one is off the grounds or in therapy.
Some places also provide transportation to outside events, similar to field trips. They take residents on scheduled trips to the grocery store, movies, dinner, and other entertaining places to keep them in touch with the real world.
5. Ask about finances.
Getting the bills paid for the care your loved one will receive is important, too. However, don't forget to ask about what will go on with their finances when you leave.
Be sure you understand what the monthly rate is, including all fees and extras. Ask if the location accepts Medicaid and if they can help you with the process of applying if you have not done so already. What out-of-pocket expenses will you need to pay?
You'll need to know how money is kept so that there are always funds on hand for emergencies or extras. How will the spending money be managed and does each resident have access to their money if they can handle it?
6. Who takes care of medical issues?
In the case of almost every elderly resident, medication is involved. You should understand who is in charge of ensuring the residents take their medication. Is it self or staff-administered? Who picks up the prescriptions and sends in refill requests?
When it comes to medical appointments, you'll want to know who is in charge of scheduling them and then providing the transportation. Communication is important, too. How will you be notified of health concerns, medical appointments, changes in medication, etc? There should be a protocol in place that the home can share with you.
You Want Your Loved One to be Given the Best Care
Second, only to the care and attention, they get from you, your loved one should receive the best possible attention from their elderly care home. To make sure this happens, you can do your research into all of the possible locations in your area.
Follow these six guidelines to look for so you know that your loved one is in good hands.
Becky
Newly middle-aged wife of 1, Mom of 3, Grandma of 2. A professional blogger who has lived in 3 places since losing her home to a house fire in October 2018 with her husband. Becky appreciates being self-employed which has allowed her to work from 'anywhere'. Life is better when you can laugh. As you can tell by her Facebook page where she keeps the humor memes going daily. Becky looks forward to the upcoming new year. It will be fun to see what 2020 holds.