Nesting: How to Prep Your House For Your New Arrival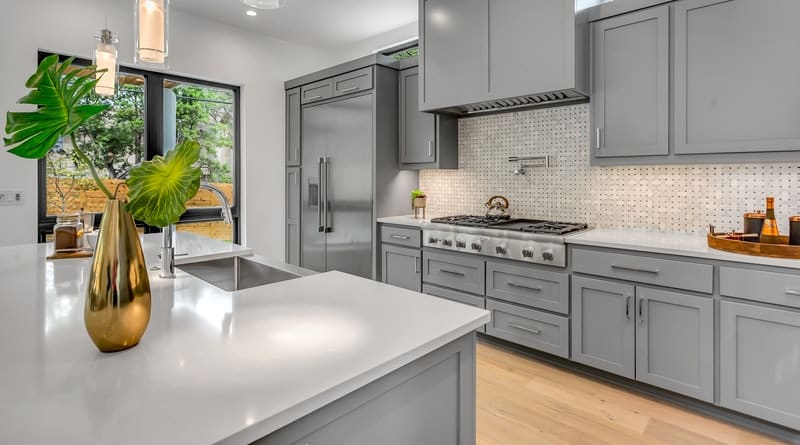 Becky
Newly middle-aged wife of 1, Mom of 3, Grandma of…
To say that this is a period of change would be a gross understatement. We've all read about the implications that you are set to contend with when it comes to your levels of sleep, and also the way in which your body changes.
Something that is often forgotten about is the way in which your home has to change though. This is a really important factor and if you leave things too late, you'll find that you'll have far too much on your plate by the time your little one does arrive. As such, let's dive in and find out some of the key things you must do to your home during that elusive nesting period that soon-to-be parents go through.
Make sure your washing machine is in good working order
Considering all of the advice you might hear about electrics and other safety-first principles, this first point might raise a few eyebrows.
However, give us time. While you may have been used to doing a couple of rounds of washes every week, this is soon to go into overdrive. Once your little one arrives, your washing machine will be working every day as you try to get through bibs, soiled clothes and everything else your little one has to throw at you!
It means that your appliance simply must be in good working order. As such, make sure your washing machine draining problems resolved or any other issues that might be impacting your loads. Trust us, if you fall foul of this, life will get very difficult during those first few months!
Visitor preparation
This next point is another one that you perhaps weren't expecting, but it's also invaluable. During those initial weeks of parenthood, you'll find that your house has a lot of visitors. Some of these will be relatives who will be happy to help but will ultimately need somewhere to stay.
Again, leave things too late and they'll be sleeping on the sofa. Do some prep, and you'll ensure that your mother-in-law or friend will at least have a made-up bed waiting for their visit.
Don't be overcome by clutter
It would be fair to say that the C-world has become pretty mainstream over the last few years – with some people making a proper career out of helping you avoid clutter!
However, this is a serious topic as a new parent, as you'll find that your kitchen surfaces will start to gather a lot of items that were previously unheard of. We're talking about bottles, sterilizers and anything else that is essential to day-to-day life with your little one.
There's no getting away from the fact that all of these items are completely necessary during the early days, so you need to allow other things to move on. Whether it's sticking the coffee machine in the cupboard, or the toaster somewhere else, try to clear some space otherwise your kitchen will become an area where everything is too cramped together – and it will impact your mood.
Becky
Newly middle-aged wife of 1, Mom of 3, Grandma of 2. A professional blogger who has lived in 3 places since losing her home to a house fire in October 2018 with her husband. Becky appreciates being self-employed which has allowed her to work from 'anywhere'. Life is better when you can laugh. As you can tell by her Facebook page where she keeps the humor memes going daily. Becky looks forward to the upcoming new year. It will be fun to see what 2020 holds.